A Gentleman's Guide to Love and Murder
Book and lyrics by Robert L Freedman, music and lyrics by Steven Lutvak, based on a novel by Roy Horniman
Walter Kerr Theatre, New York
From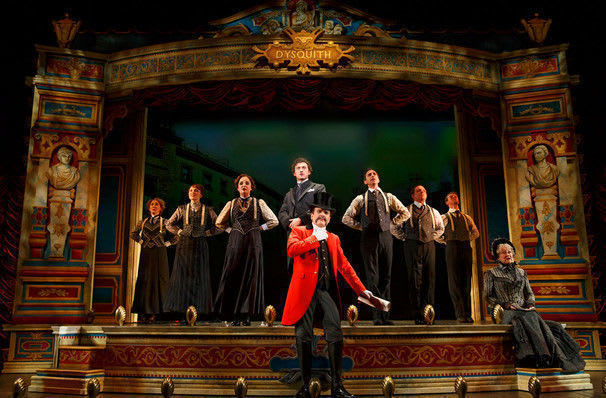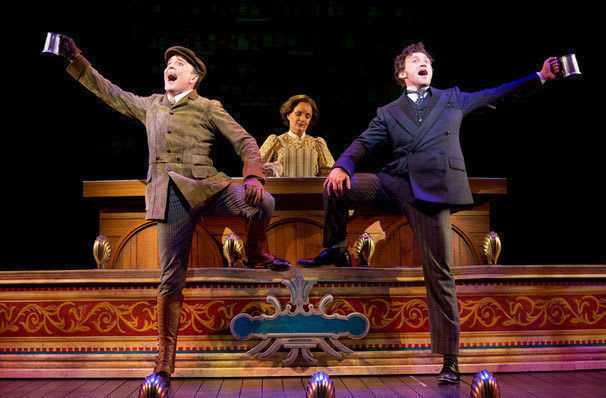 There was every chance that A Gentleman's Guide to Love and Murder would be a disappointment, such was the anticipation. Not only was it based on one of the best movies to have emerged from Ealing Studios and possibly any other but word of mouth put the blackest of black comedies above anything else this season.
Pleasingly the hype is fully justified by a musical that is truly intelligent, making the most of every song to advance or comment wryly on the plot, which will be familiar to all devotees of the Robert Hamer film, Kind Hearts and Coronets. It helps to have two stars on the top of their game in rather different modes.
Behind scenic designer Alexander Dodge's stylish false proscenium, that becomes everything from a cheap flat to a stately home, Monty Navarro, played by Bryce Pinkham, a dead ringer for Jude Law, pursues his mission with single-minded determination.
That is to get closer to a family that he has never known but which, if only eight members were to pass on, would make him an Earl.
He carries out his task with the kind of noble insouciance demonstrated by Dennis Price in the film, suggesting that butter would not melt in his mouth and involving the audience with Roger Moore-style raised eyebrows or meaningful stares.
Rather than the filmic D'Ascoyne family, the musical pits him against the equally unpleasant D'Ysquiths, to whom he did not know he was related until his mother's death.
Starting with The Reverend Lord Ezekiel D'Ysquith, who meets a graphically but amusingly depicted end making good use of Aaron Rhyne's witty projections, every member of this august family is portrayed by Jefferson Mays, in the Alec Guinness roles.
He does so in the acting equivalent of playing a solo octet. At times, like a great farceur, this wonderful actor appears to be in two places pretty much simultaneously while wearing different costumes
The Reverend is swiftly followed by several of his siblings who all meet their maker earlier than planned, most having disappeared prior to the interval in a variety of novel but almost always hilarious ways.
The action thereafter veers more towards the love element of the title and loses a little of the comedy and tension but still retains the ability to charm.
That owes much to the two leads but also benefits from a pair of young ladies representing old and new wealth. At the performance under review, Catherine Walker played blonde Sibella Hallward, Monty's old flame, who retains her love even after marriage to a richer alternative.
Lauren Worsham has an angelic soprano voice and sweetly portrays new cousin Phoebe, a better brunette bet for marriage in almost every way.
The crunch comes with the delicious "I've Decided to Marry You", in which a tug of love almost ends in disaster for all concerned, as surely as the subsequent trial scene offers a similar fate.
Director Darko Tresnjak shows impeccable taste and judgement throughout, helped by his two leads who combine delightfully in "Better with a Man", the funniest song.
The whole cast, which is of manageable size, plays its part, hitting a peak with the interval curtain song, "The Last One You'd Expect". Pleasingly, they manage convincing English accents unlike their fellows just up the street in another smash hit with British antecedents Kinky Boots.
If one can ignore a limp new ending that loses the subtlety of the film version (and is unlikely to have come directly from Roy Horniman's novel), this is a perfect entertainment setting the standard to which everything else should aspire. As such, it would be a big surprise if a transfer back to its spiritual home in England is not announced in the very near future.
Reviewer: Philip Fisher