A German Life
Christopher Hampton, drawn from the life and testimony of Brunhilde Pomsel
Bridge Theatre
–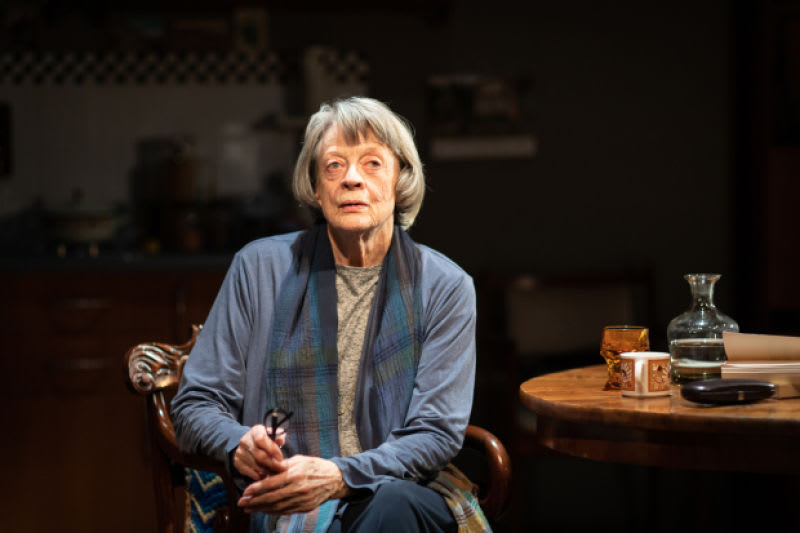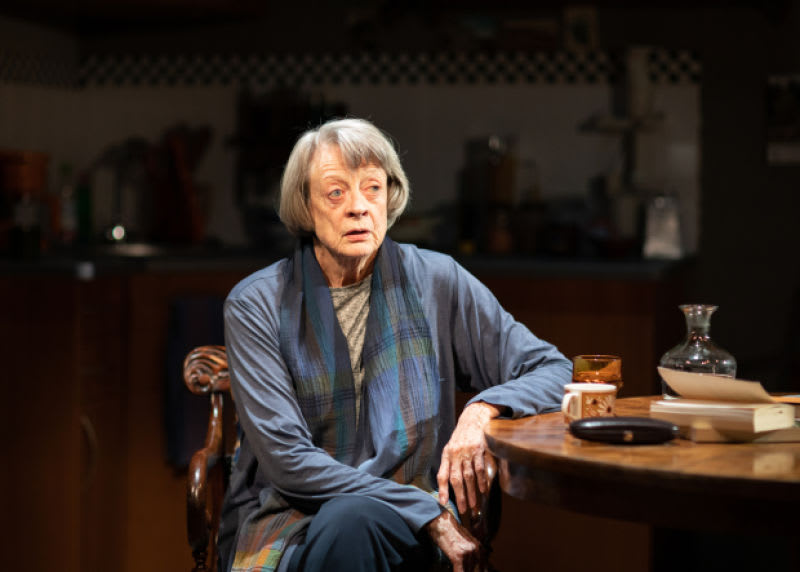 Dame Maggie Smith has become a much-loved icon so it is hardly surprising that her presence in this solo performance guaranteed a sell-out for the Bridge before opening night.
Now 84 years old, the great actress is still able to hold an audience entranced with almost no visible effort.
For this performance, she spends the entire 1¾ hours seated, portraying an elderly Berliner whose life spanned over a century. Indeed, such was her remarkable longevity that Brunhilde Pomsel only passed away two years ago.
Her life covered an eventful, horrifying period in German history, starting with the outbreak of The Great War, which she claims to remember, although only three at the time.
This bright, working-class girl left school at 15 and managed to charm her way into employment as a secretary, working almost alternately for Jewish and Nazi employers, also having friends from both communities.
As Hitler and his cohorts began to take over, the employer merry-go-round stopped abruptly with Brunhilde working for a Nazi journalist who quickly moved into broadcasting, taking his acolyte along for the ride.
From there, she transferred once again, this time into the Ministry of Information where the young woman worked for a minion of Joseph Goebbels before coming into direct contact with the politician himself.
What followed might have been regarded as a very successful war had the outcome been different, although Brunhilde's home was bombed. At the war's end, rather to her surprise, she faced a relatively benign interrogation before her claims to innocence were dismissed and a five-year prison sentence followed.
Thereafter, despite odd dabblings in illicit love affairs, the former Nazi aged without many more dramatic events to light up her life.
The main attraction of the text lies in an exploration of the delusions and falsehoods required to maintain equilibrium in the knowledge that you have been peripherally responsible for the deaths of millions.
Maggie Smith's delivery, directed by Jonathan Kent, is marvellously realistic to the point where the hesitations and memory lapses become a main characteristic of the performance. While these appear to be entirely convincing demonstrations of the difficulties suffered by the very elderly as memory departs, there is also the possibility that, in order to deliver such a long solo performance, the actress received a little support from an audio prompt.
In any event, A German Life will give fans an opportunity to see a great Dame offering a remarkable performance in the flesh, while there is also an opportunity to discover more about life in Nazi Germany as experienced by one of the common people, who serendipitously enjoyed an uncommon war.
Reviewer: Philip Fisher