A Gringo's Journey / Nine Suitcases
David Prince
Welsh Fargo Stage Company / Mandan Productions / Mercury Theatre Wales
Chapter, Cardiff
–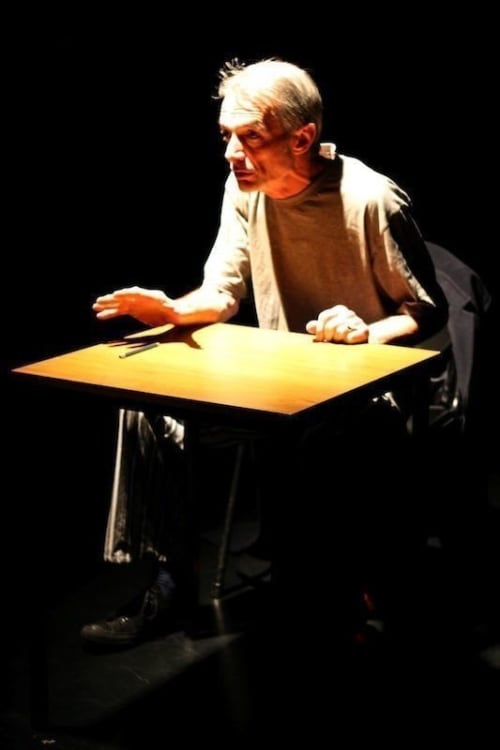 It's a possibility that one positive consequence of the "hard times" culture within the arts will be an upsurge in the number of theatrical double-bills, allowing collectives of artists to share production costs, and, ideally, maximising value-for-money for audiences.
Leading the way in that respect is Cardiff's Welsh Fargo Stage Company, under whose auspices two young companies presented a meaty package of monologues; or more correctly, duets between actor and on-stage musician, both adapted by actor/writer David Prince. While both explored the limits of human endurance, and each was a little under an hour in length, with stage sets consisting mainly of chairs, there were few other similarities between these stimulating pieces.
First up was A Gringo's Journey, adapted from the book by Cris Osborne, and presented by Mandan Productions (regrettably, I missed their version of Neil Simon's Barefoot In The Park last Autumn). Alex Harries played a backpacker who makes the impulsive decision to cycle from Colorado to the furthermost tip of South America (via Canada, for reasons which remained obscure), having long been entranced by tales of exotic Lake Titicaca.
Director Zoe Davies took full advantage of the mobility inherent in the story to create an entertainingly physical spectacle, with Harries an effortlessly engaging, obsessive hero, easily socialising with friendly locals one minute, suffering the torment of a deteriorating body the next. The live score, provided by Matt Salisbury on percussion and occasional banjo, tended to the onomatopoeic, to highly sympathetic effect. The tale reached a dark climax with the traveller being struck by debilitating exhaustion and sun-blindness, but the conclusion—perhaps a few minutes too slow in coming—was upbeat, the general tone being an affirmative one, declarative of a faith in human resilience and interpersonal solidarity.
The same cannot be said of the second piece, a revival of Mercury Theatre Wales inagural production, Nine Suitcases (which played at the Edinburgh Fringe Festival in 2011). Adapted from Bela Zsolt's memoir of a life in limbo—in a hospital in a Hungarian ghetto, where a Jewish writer awaits deportation to Auschwitz—it was directed by Lynn Hunter, who is better known as an actress. The title refers to the symbols of the affluence previously enjoyed by the already jaded protagonist; his wife's reluctance to leave their belongings behind having led to their capture by the Nazis.
The hero was compellingly played by Prince himself, whose world-weary demeanour seemed designed to undercut assumed audience over-familiarity with the general context—Primo Levi being perhaps the most appropriate touchstone—the tales were horrifyingly familiar and conveyed with a nightmarish detachment. Bethan Morgan performed the folk-inflected live score (playing violin, bodhran, and pre-recorded electronic keyboards), which was eerily, profoundly evocative, although on occasion it did drown out the words. This was a survivor's story, with a breath-takingly tense denouement; but while the storyteller's body endured, one is left with the impression that his spirit was damaged beyond repair.
Light and shade, then; a delicate balance, and a dramatically satisfying, bracingly traumatic evening of bare-bones theatre.
Reviewer: Othniel Smith