A Handful of Stars
Billy Roche
Theatre 503
Trafalgar Studios 2
–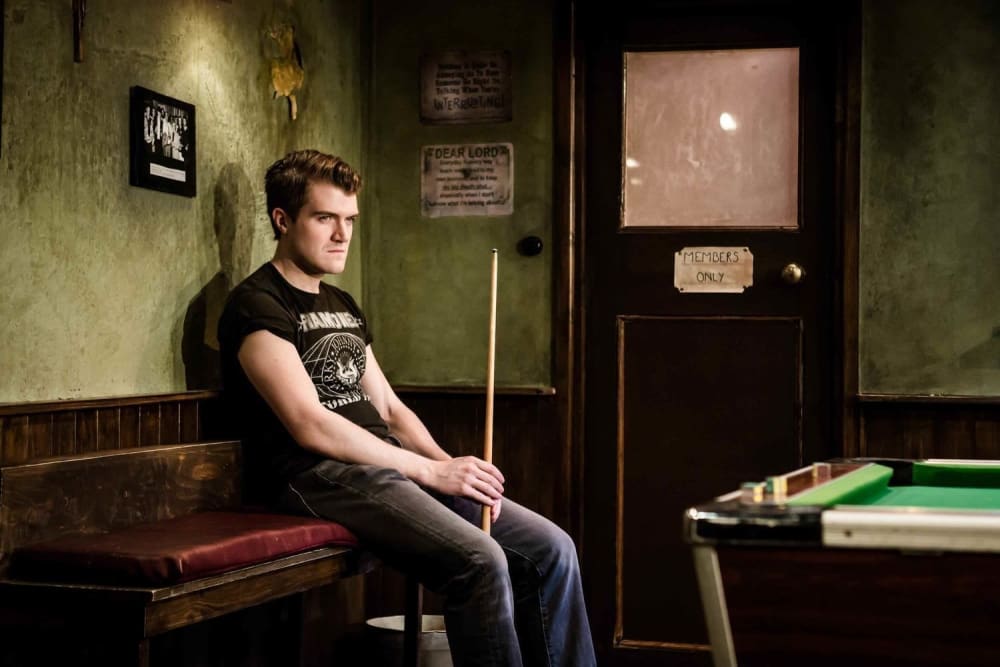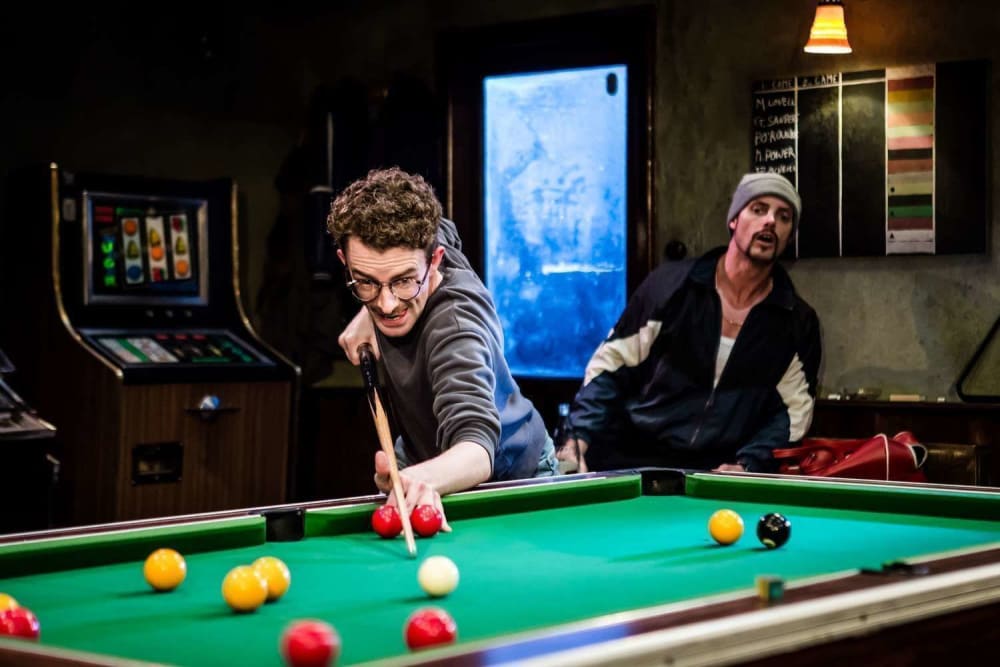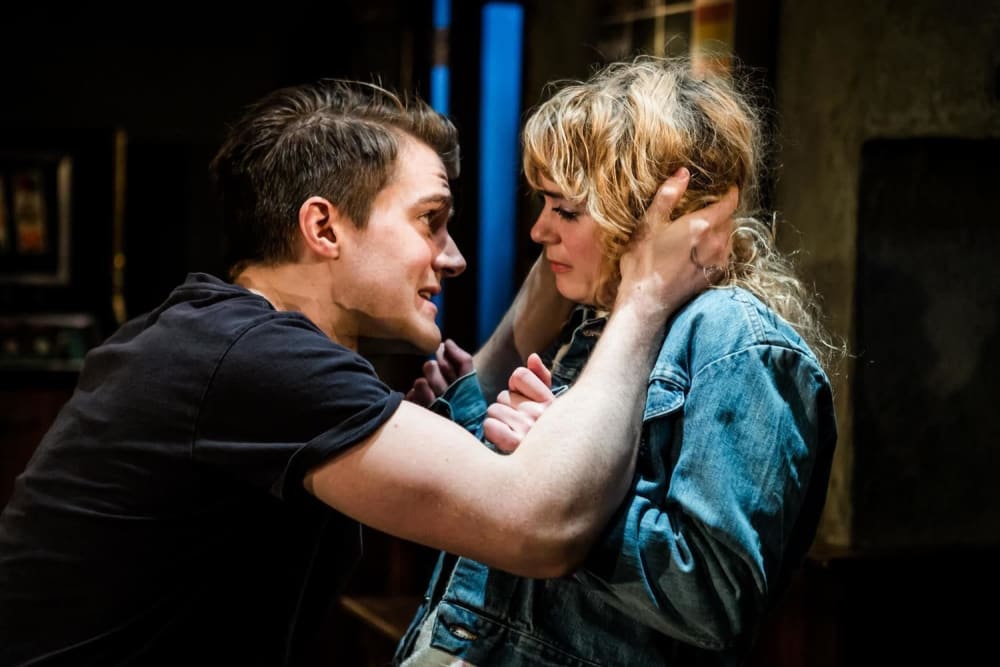 For some reason, this appears to be the week of the pop star on stage. Following Billie Piper's triumph in Great Britain at the National the previous night, Boyzone's Keith Duffy makes his West End debut on the far side of Hungerford Bridge.
Having played the role at Theatre 503, Duffy joins the company once again as Stapler the over the hill boxer in the opening play in Billy Roche's almost legendary 1988 play cycle, The Wexford Trilogy.
Roche's talent is to combine a wonderful knack for portraying the lives of ordinary Irish folk with wit but truthfulness and create true drama of the kind that would be called page-turning in a different medium.
Little did viewers of the time realise it but these plays heralded one of the most fertile periods in Irish drama since the days of Wilde, Shaw and Synge as Martin McDonagh and Conor McPherson took up the baton with others not too far behind.

503's Artistic Director Paul Robinson is at the helm of this drunken frolic set in a shabby pool and snooker hall, lovingly created in the intimate space by Signe Becker, where testosterone overflows and tempers struggle to stay in check.
The venue is tended by Michael O'Hagan's convincing old timer, Paddy a man who could genuinely have stepped straight out of the real thing, so good is his opening stage business.
This shelter from the vicissitudes and boredom of factory life with a pre-destined future suits Jimmy and his geeky pal Tony, respectively played by Ciaràn Owens and Brian Fenton, well enough.
They have a good laugh and enjoy the craic, even putting up with the irritating know-all Conway, accurately described as a creep.
Both young men have an interesting time with women. Tony gets his pregnant and is filled with trepidation awaiting a shotgun wedding.
The more ambitious Jimmy has his eye on Maureen O'Connell's Linda, whose office job in the factory makes her as high class as the town can offer.
It is as clear that the pair love each other as that their passion is doomed. Linda is after a quiet life, Jimmy is mildly psychotic and seems desperate to fulfil Conway's prediction that he will come to a bad end. Her eventual meltdown in the face of undue provocation gives the actress a brief chance to shine.
While Duffy acquits himself well and gets all of the hype, the eyes are inevitably taken by a thrilling performance by Ciaràn Owens playing Jimmy, around whom the action painfully revolves.
Eventually, in a play illuminated by a period soundtrack, it is Joy Division with that bittersweet classic, Love Will Tear Us Apart Again that brings down the lights at the end of a very satisfying couple of hours.
Reviewer: Philip Fisher