A Kind Of Loving
Adapted by John Godber from the novel by Stan Barstow
Bang Theatre
Jack Studio Theatre
–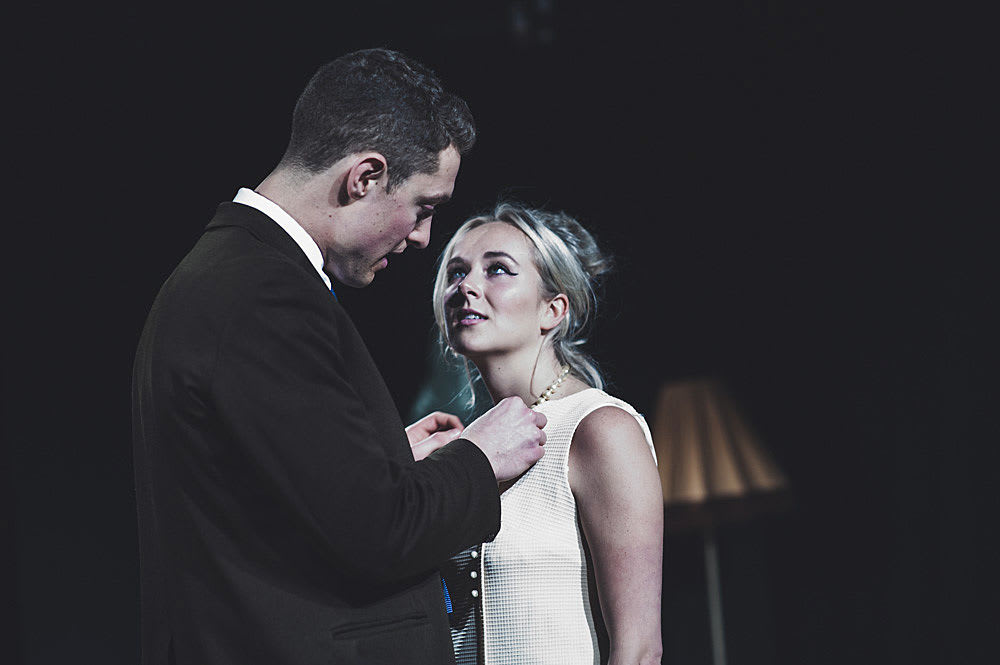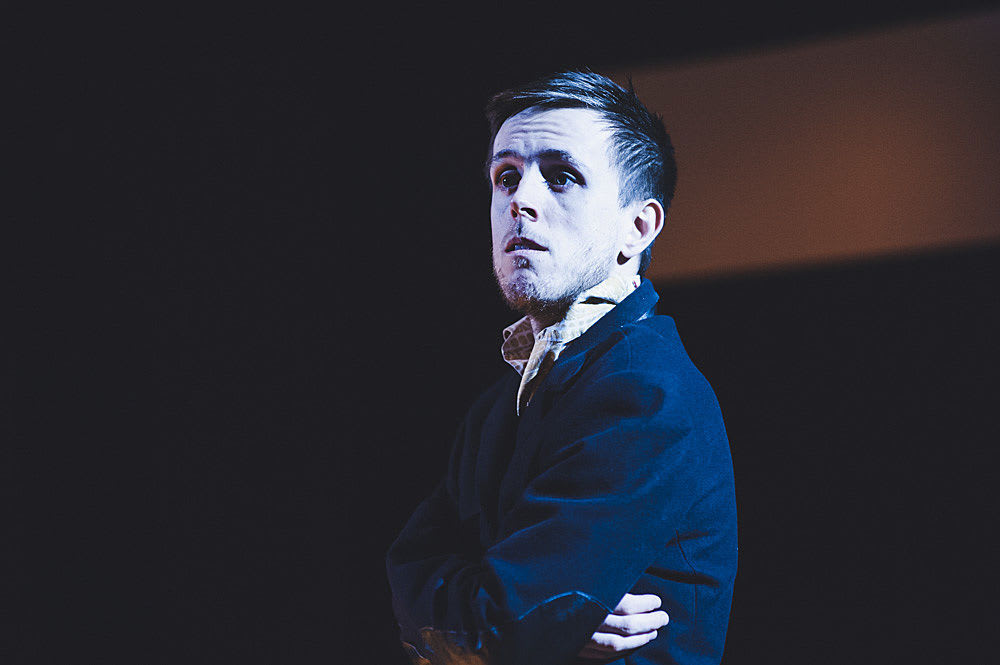 Stan Barstow's semi-autobiographical novel A Kind Of Loving planted itself swiftly and unalterably in the landscape of northern literature.
It rubbed shoulders with the likes of John Braine's Room at the Top, David Storey's This Sporting Life and Keith Waterhouse's Billy Liar, the West Yorkshire movement's success cemented by stage, film, radio and television adaptations across successive decades.
First published in 1960, A Kind Of Loving captured something of the spirit of the age and also something timeless about love, honour and loneliness.
It is written in the first person in the vernacular of its wider geographical setting and it details the daily life of its hero, 20-year-old Vic Brown, edging away from his working class roots with an office job as an engineering draughtsman.
Vic is at first besotted by Ingrid, a typist where he works, but as their relationship develops, he becomes torn between sexual hunger and the mores of a puritan, curtain-twitching society.
He takes what he believes was on offer from the adoring Ingrid and, when he makes her pregnant, they marry, but the expectations of their traditionally raised parents are impossible to meet.
For its current production at The Jack Studio Theatre, Bang Theatre is using the 2013 stage adaptation of Barstow's novel by BAFTA-winning John Godber, himself from West Yorkshire.
The text captures the conventions of a period when it was a lad's right to push the boundaries and a girl's mission to resist, and unsentimental parents had fixed ideas about what was the right and proper thing to do.
Godber writes Vic compassionately and the transition from bashful fella on the up pursuing a pretty girl to desperate young man who has lost control of his life is understatedly dense with pathos.
As with the novel, Vic, who empathically narrates his feelings, is at the nucleus of every thought and action.
The other characters are thinly written, paying the price for this full focus on Vic, but there is good support from David Kerr as Vic's father and Oliver Lyndon as his friend Willy Lomas in classic Godber comic cameo style.
Adam Goodbody carries the play and his portrayal of Vic is detailed and charismatic. Ingrid, strongly played by Courtney Buchner, is the product of her upbringing and time and is subordinate.
In the end, the play, like the book, is unapologetically Vic's story and to insist on viewing it though an equal opportunity lens is to miss the point as well as the depth and sensitivity of Barstow's and Godber's writing.
A Kind of Loving is part of North Meets South, an ongoing exploration of the work of Northern writers. The next event is poet and playwright Tony Harrison's iconic poem V performed by Jonny Magnanti on 10 November at the Jack. V was written during the 1984–5 miners' strike.
Reviewer: Sandra Giorgetti