A Kind of People
Gurpreet Kaur Bhatti
Royal Court Theatre Downstairs
–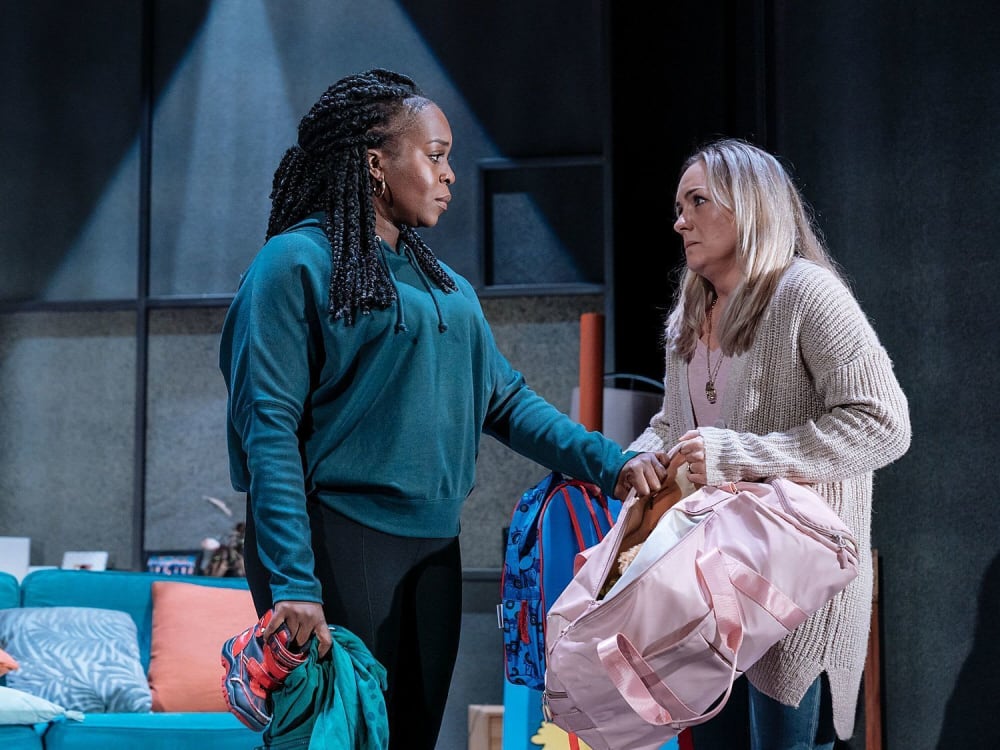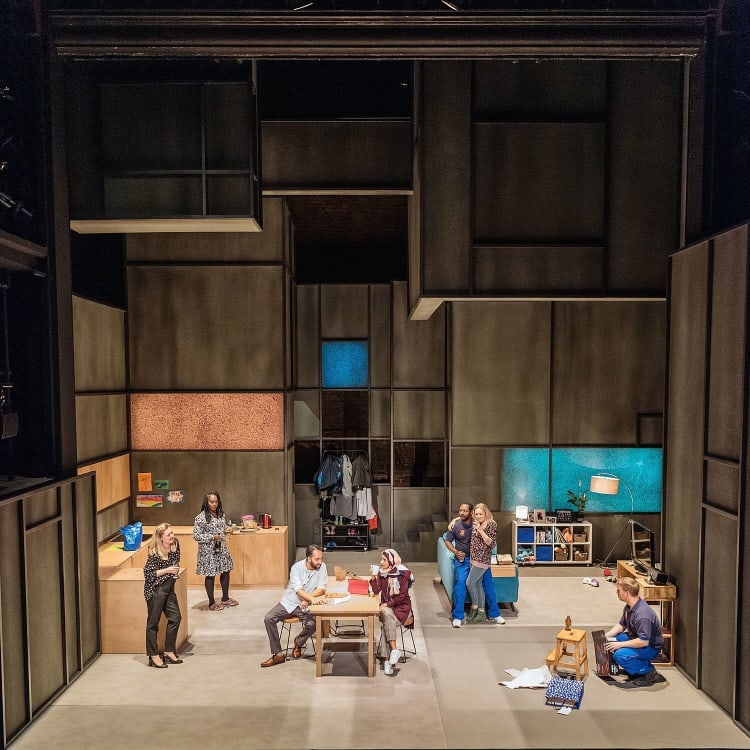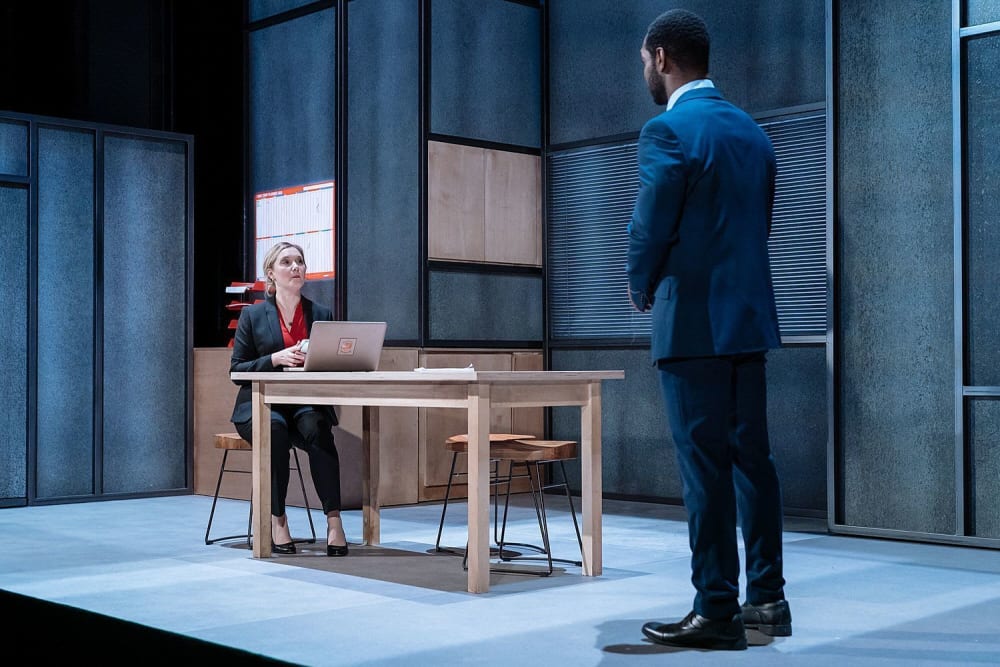 A Kind of People is the sort of issue-led play that has long been favourite material for the Royal Court.
By primarily peopling her play with a kind of extended family comprising pairs of individuals from three racial groupings, the writer clearly intends to focus on the melting pot that is Britain today.
However, the catalyst for much of the drama is an outsider: Victoria, played by Amy Morgan.
Despite her desire to do otherwise, this lady demonstrates what come across as embedded racial attitudes, although she would (and does) argue that her behaviour is entirely motivated by the most honourable intentions.
The play opens with a birthday party held in the home of Claire-Louise Cordwell's Nicky and her proud husband Gary played by Richie Campbell. It's hard to imagine a more loving couple, parents to three kids and together for 20 years despite the difficulties of prejudice against their interracial marriage.
Touchingly, their friends have endured from schooldays. Petra Letang is Karen, Gary's sister, while Thomas Coombes's quiet, complex Mark works with Gary.
The other couple, Mo and Anjum, respectively played by Asif Khan and Manjinder Virk, are what might be seen as stereotypical second-generation Asians, he running a shop, she a housewife. Both are proud members of their community, equally keen to enjoy commercial success and see their children progress.
As the Prosecco flows, Victoria uncharacteristically sinks the best part of a bottle, turning into a foul-mouthed propounder of explosively prejudiced opinions.
This is unfortunate, since within days she has to decide whether Gary is worthy of promotion.
Depending upon your viewpoint, Victoria's explanations when he proves unlucky and sparks a confrontation are entirely logical or a cover for endemic racism.
At the same time, she raises issues around assumptions of male power and dominance.
In parallel, similar challenges face Nicky and Anjum as they try to get their oldest children through the 11+, while class also rears its ugly head, with poverty threatening to raise the stakes even further.
Credit should be given to designer Anna Fleische, who has created a clever set, which transforms from home to workplace both quickly and stylishly.
The pick of the actors is undoubtedly Claire-Louise Cordwell who is outstanding in the role of Nicky, never more so than when she and the family hit rock bottom then continue to descend.
Gurpreet Kaur Bhatti has always had the ability to spark off arguments about prejudice, Behzti (Dishonour) literally raising riots in Birmingham. A Kind of People will leave many viewers feeling uncomfortable and undoubtedly provoke considerable debate.
The weakness of what can be a very powerful piece lies in a series of coincidence and contrivances, hardly helped by stereotyping in the characterisation during what can seem like an elongated soap opera designed to highlight fiery arguments and set-piece speeches as much as depict humanity realistically.
Reviewer: Philip Fisher