A Mad World My Masters
Thomas Middleton
English Touring Theatre and Royal Shakespeare Company
Barbican Theatre
–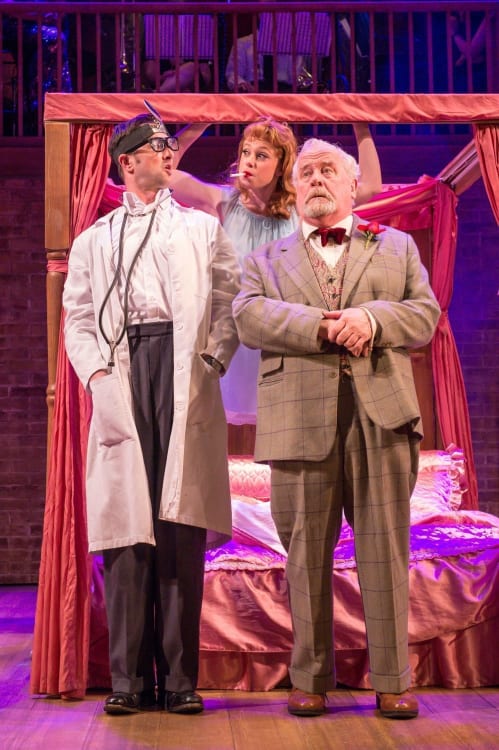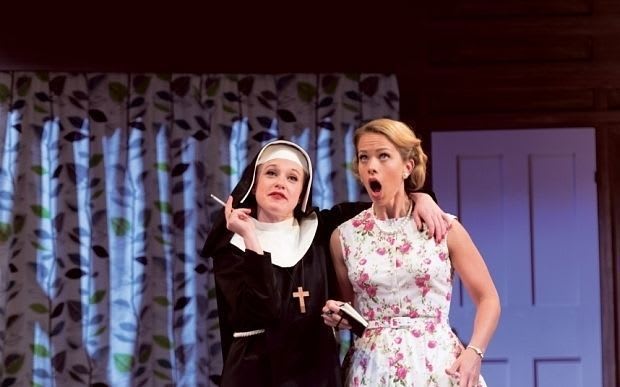 Unusually, this new version of a Jacobean classic, co-produced by the RSC and English Touring Theatre, credits Sean Foley and Phil Porter as "editors" of a lively comedy that borders on farce.
In reality, as well as editing the text, the duo have presumably also contributed the script additions that create a highly apt and raucously enjoyable updating to Soho in the 1950s.
Were it not for the language, contemporary viewers would struggle to believe that this play was written in 1605, when most imagine that society was polite.
One would wager that Foley, who also directs, saw The Goons and Joe Orton as influences as much as dear old Thomas Middleton. In addition, the style owes something to Foley's own (along with Hamish McColl and Sir Kenneth Branagh) The Play What I Wrote and, given the setting, Richard Bean's incomparable One Man, Two Guvnors.
It is bawdy beyond belief, containing more double entendres than even the average Carry On film. The characters' names alone would be enough to send some parents into a red-faced tailspin were they to attend with even teenage offspring.
In addition to those with more significant parts (pun entirely intended) named below, the list of dramatic personae includes such innocents as Master Whopping Prospect, Spunky, the ageing butler who is almost certainly a brother of Alfie in One Man, and Sir Andrew Fondlewife.
The scene is set for a delirious evening by the glorious jazzy vocals of Linda John-Pierre and a fluid but colourful design by Alice Power.
We are then thrust into the mad world of Thomas Middleton where lust and avarice compete, aided by dishonesty and gullibility.
The main plot thread centres around the efforts of Dick Follywit, played with earnest conviction by Joe Bannister, to rob his supremely lascivious uncle, Ian Redford as Sir Bounteous Peersucker.
At the same time, Dennis Herdman's clerical Penitent Brothel is desirous of cuckolding Mr Littledick whose mistrust of Ellie Beaven as his wife is fully justified, especially in an erotic dream scene.
While all of this is going on Sir B's play pal, a repetitiously perennial virgin, Truly Kidman plies her ancient trade with a wicked gleam never leaving the mischievous Sarah Ridgeway's eye, the actress excelling even in very strong company.
There is far more going on in a packed three hours of fun and frolics that leaves its own period far behind but offers rich comedy and a coherent staging, much to the delight of anyone lucky enough to get tickets for this regrettably short London run.
Reviewer: Philip Fisher