A Midsummer Night's Dream
William Shakespeare
Octagon Theatre Bolton and Guildford Shakespeare Company
–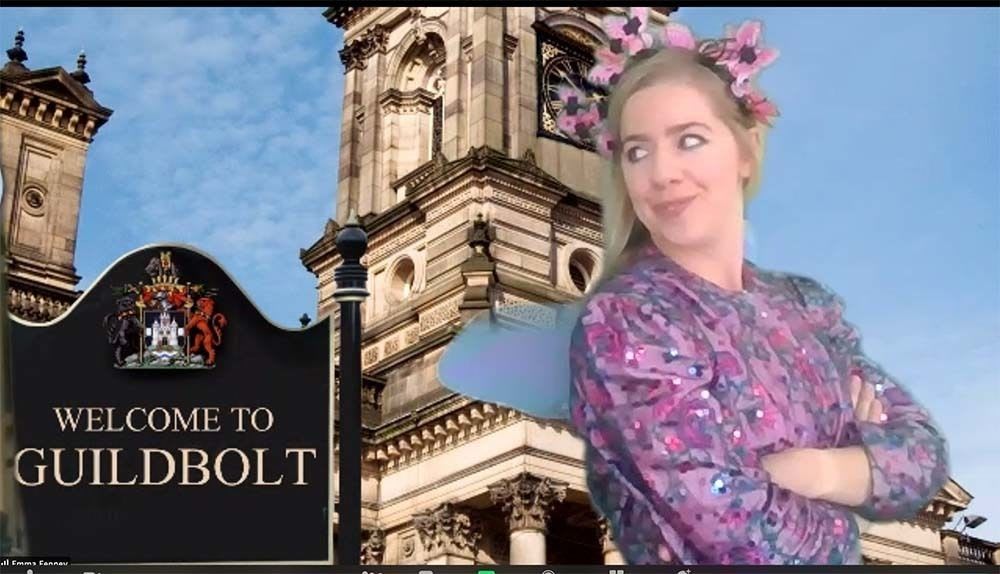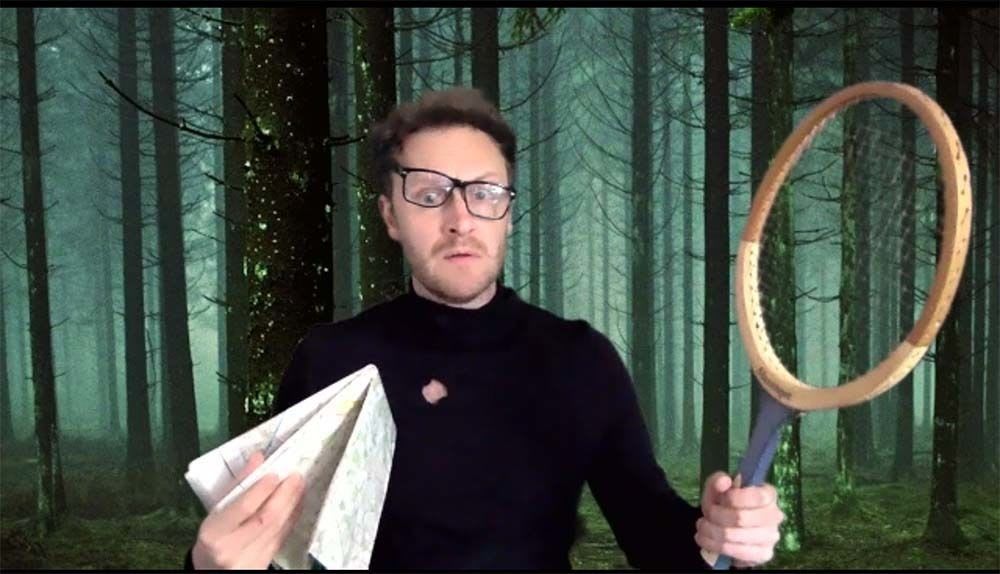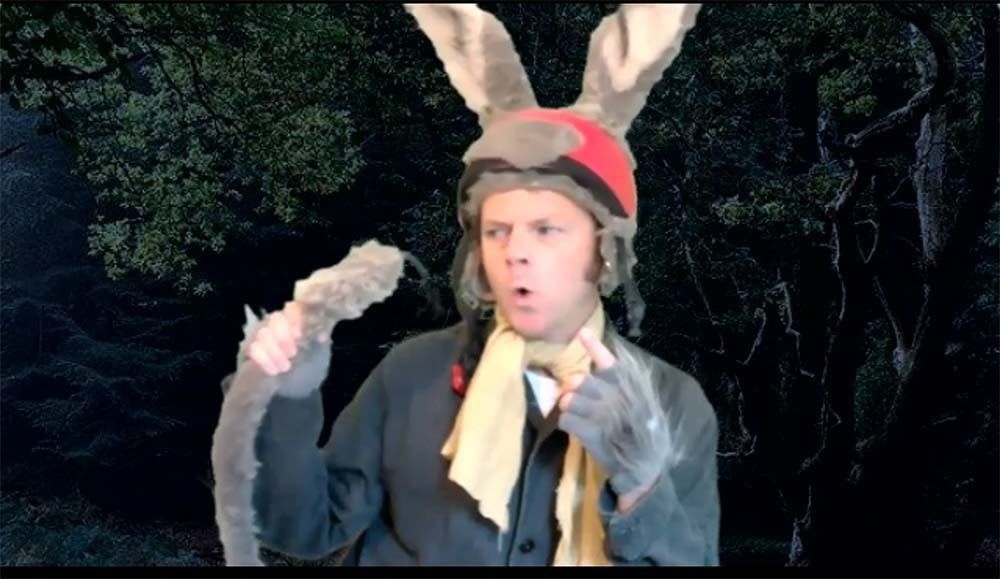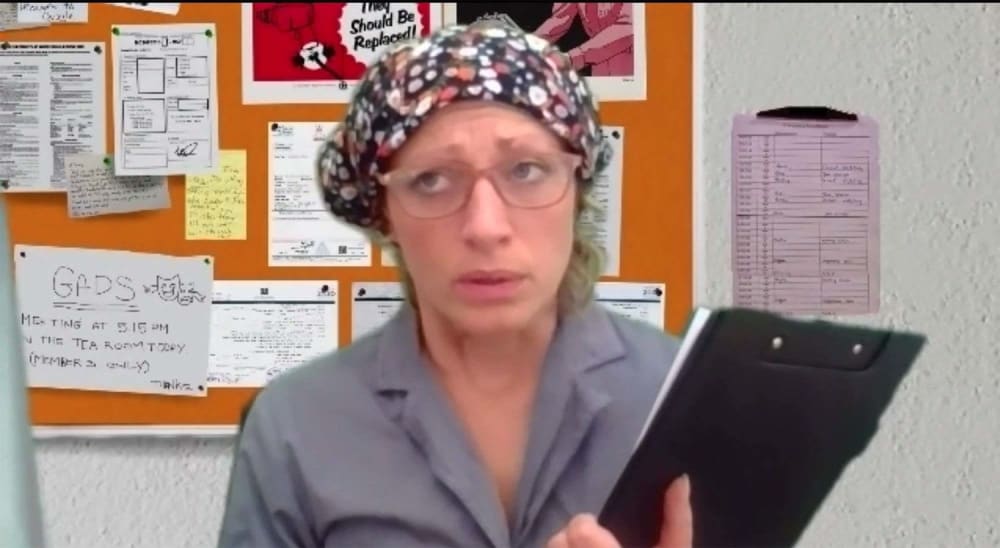 Back in 2017, when a move to Bolton wasn't even on the cards, Octagon Artistic Director Lotte Wakeham directed an outdoor production of A Midsummer Night's Dream for the acclaimed Guildford Shakespeare Company. Three years on, in a very different theatrical landscape, this revival brings together north and south with the power of Zoom—something most of us hadn't even heard of in 2017.
This heavily edited version of the play is performed live in just an hour and a quarter by a cast of six, all in their own houses but acting as though they are part of the same scene. This is done largely by careful placement of performers' eye-lines and by positioning each actor against a green screen so they can be superimposed over various virtual backdrops, created by Beth Mann. It isn't exactly CGI—and sometimes different characters have identical backdrops when they are in a slightly different part of the room or forest—but it works well enough to make the setting clear.
No one will be fooled into thinking they are actually together as the green screens aren't all quite even, some characters have better wifi reception than others and there are some moments that are slightly stilted because of the separation, but we all know that they are in different locations due to recent events, so part of the fun is seeing how they manage to pull off particular events in the play; the fight between Helena and Hermia and the lovers Pyramus and a Lily Savage-like Thisbe communicating through the chink in the wall in the Mechanicals' play are particular highlights. And I'm assuming that was Bottom's ass's tail that Titania was holding on to from out of shot...
With such a small cast and short running time (a little over a third of the length of the last production of this play I saw at the Octagon, mercifully), Wakeham's modern-dress production has become a bit of a 'greatest hits' version of the play, which may be a bit confusing for anyone not already familiar with the plot, but there are plenty of fun moments.
In a year that will be much lighter on pantomimes than usual, this production uses elements familiar from that British theatrical institution, such as setting it locally in the fictional town of Guildbolt (no further from reality than Shakespeare's version of Ancient Athens) and a fairy character who instructs the audience and narrates the story. There's even audience participation of a sort, where our view cuts to some of the audience in their homes (leave your camera off if you haven't dressed appropriately to be seen at the theatre), and we are encouraged to unmute our mics and applaud at the end.
The players are an enthusiastic and energetic bunch: Matt Pinches is a very appealing Bottom, Emma Fenney guides us effectively as a winged Puck, Nathan Ives-Moiba is a commanding Oberon, Sarah Gobran is a well-organised Quince, Misha Duncan-Barry is a distraught Helena and Jack Whitam is a confused Demetrius, but all double or treble up as other fairies, mechanicals and humans.
Guildford Shakespeare and the Octagon are to be congratulated for pushing current consumer technology to its limits to deliver live theatre into our houses. No doubt this will look primitive even in a year's time—I suspect the lockdown will spur on an advance in technology in these areas—but it's good to see them leading the way.
The production perhaps isn't the best Dream you will ever see, but it's a fun way to spend an hour and a quarter that does supply something of what we're all missing from live theatre, even if it's not quite the same, and has already proved popular enough for the short run to be extended.
Reviewer: David Chadderton