A Midsummer Night's Dream
William Shakespeare
Bristol Old Vic and Handspring
Barbican
–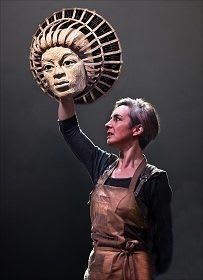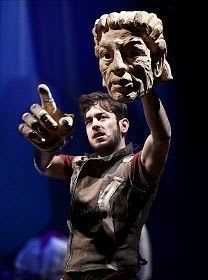 This was the night when Shakespeare's Mechanicals finally came head to head with those of War Horse creators, Handspring in a co-production with the Bristol Old Vic.
The puppetry was clearly going to be awesome. The question was what it would add to Tom Morris's vision of the play.
What the company actually delivers is a coarse, lightweight comedy aimed at teenaged audiences, who will lap it up.
The stage is set up as some kind of unfinished design studio, while the actors wear modern dress and behave in keeping, never more so than when Akiya Henry's plucky Hermia feels herself wronged by two potential lovers and a best friend, all towering over her.
After the Athenian scenes end with this quartet of lovers taking to the woods, all romance disappears. The locale is intimated by every spare actor hiding behind his or her own plank, which move as required to assist the drama.
Here, Oberon and Titania, King and Queen of the fairies, rule, the former aided by a three-actor, canine Puck, made up of five random elements. These divide on a regular basis to the accompaniment of whooshing noises, thereby conveying the impression of a not-very-superhero.
The rude mechanicals on this occasion must be in danger of breaching political correctness with a clichéd, feckless Greek Grecian and a monosyllabic, dim Asian—not that their colleagues were much brighter.
The Greek is Nick Bottom the Weaver, whose transformation into an ass (in every sense of that word) ensures that he lives down to his surname with a vengeance.
This exposure seriously challenges the upended Miltos Yerolemou, who covers any very justifiable embarrassment by hiding his head deep within a very odd contraption in which the actor energetically wheels himself around.
Adrian Kohler and Basil Jones's puppetry feels a little undercooked for almost the whole of a duration that is not far short of three hours.
However, just as one begins to despair, the handheld masks that had been carried by Oberon and Titania, David Ricardo Pearce and Saskia Portway, are added to 4 metre high puppets that magically cavort away the dying moments, adding a real lustre at long last.
Reviewer: Philip Fisher