A Midsummer Night's Dream
William Shakespeare
Unseemly Women, Girl Gang Manchester and HER Productions
Hope Mill Theatre, Manchester
–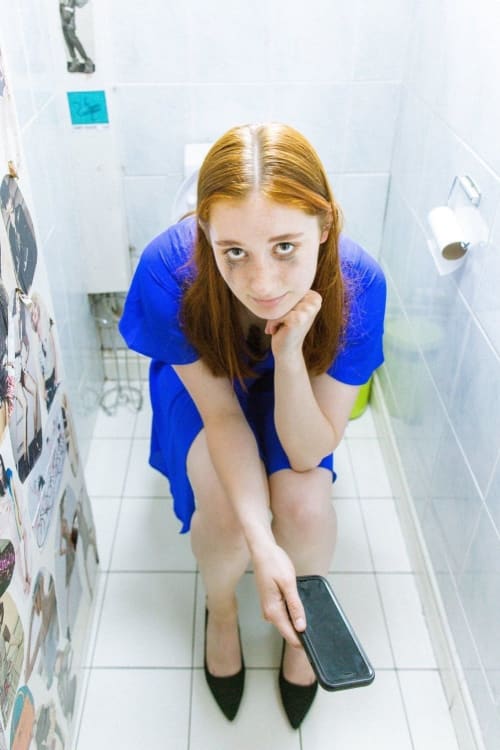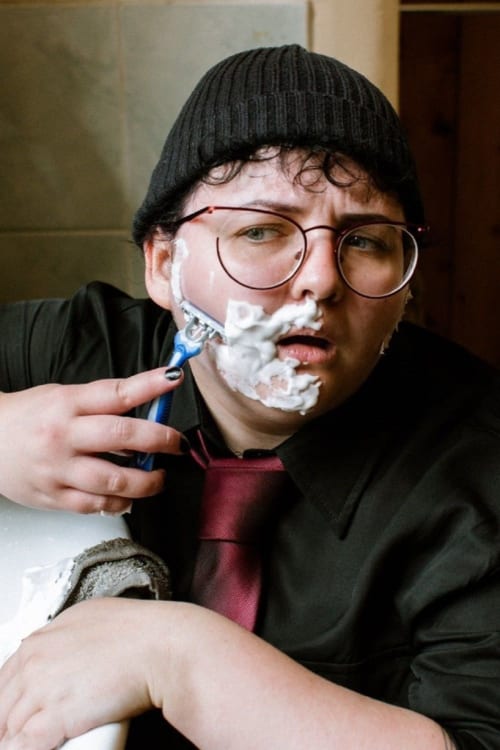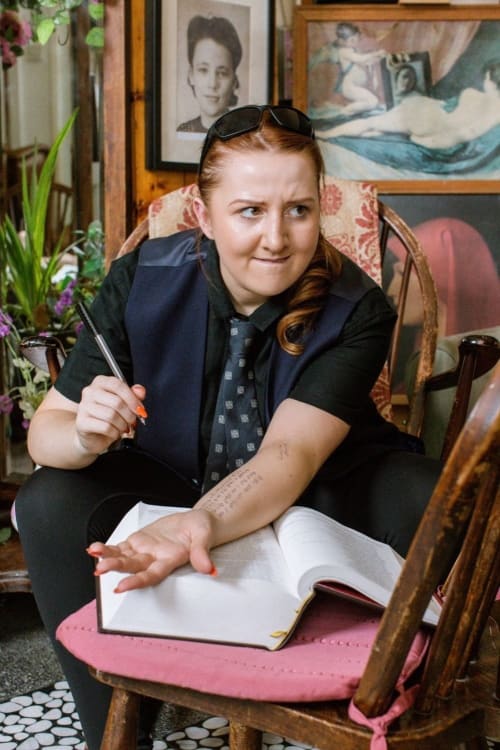 A Midsummer Night's Dream at Hope Mill begins not with the dimming of lights but with the cast, screeching like banshees, staggering drunkenly from the bar onto the stage.
Previous Shakespearian productions by Unseemly Women, Girl Gang Manchester and HER Productions have been respectful, even lyrical interpretations of the text. Director Kate Colgrave Pope goes further, establishing a vivid context in which the action takes place.
Appropriately for a production in which all the characters are played by women, Pope sets the play in a hen night in Manchester's Canal Street. The celebrations are interrupted when a fist fight breaks out between rivals in love Demetrius (Lucy Hilton Jones) and Lysander (Alicia Forde). This prompts a sequence of events in which lovers elope to a forest only to find it is occupied by a motley amdram crew rehearsing their play and the king and queen of the fairies having a massive argument.
There are striking performances. Alexandra Maxwell and Karen Henthorn may just possibly have used their real-life experiences in theatre as the basis for their interpretations of, respectively, Peter Quince and Bottom. Maxwell delivers a stressed-out theatre director surviving on nicotine and nerves but still enough of a glory-hog to shoulder her way into the limelight. Henthorn goes beyond making Bottom a pushy over-achiever into full-on bombast allowing tension to develop between the characters.
Maz Hedgehog's Titania is a surprisingly cheerful dominatrix subduing not just an entranced Bottom but Oberon as well. In the dual roles of Theseus and Oberon, Gemskii creates two sharply different characters. The former, despite a strange affectation of chewing gum, is regal, even imperious. Oberon, in arse-less leather trousers and suggestively juggling a riding crop, is a jolly submissive. Gemskii's inuendo-laden asides to, and shameless flirting with, the audience are a highpoint.
The lovers seem mismatched. Lucy Hilton Jones's Demetrius is something of a wide-boy spiv, while Lori Nicholson's excellent comic performance makes Helena highly neurotic, totally self-conscious and permanently embarrassed. Alicia Forde's boastful, strutting Lysander seems childish in comparison with Izzy McKenty's literally ball-breaking Hermia—the personification of being little but fierce.
This is a dark, sensual production. Sorcha Corcoran's burlesque club set, glittering curtains and a garish red mosaic dance floor has a sleazy undertone. Zoey Barnes's eye-popping costumes for Maz Hedgehog and Gemskii make the nature of the relationship between Titania and Oberon very clear without the characters speaking. Far from being coy or shy, Hermia's rebuttal of Lysander's advances is turned, by a vampish Izzy McKenty, into a teasing come-on.
Shakespeare's plays offer ample opportunity to exploit the comic potential of balancing lyrical verse against crude physical reality. Director Kate Colgrave Pope pushes this approach to the maximum. Lori Nicholson speaks the verse beautifully, cringing in mortification while an entranced and oblivious Alicia Forde dry humps the ground in time to a Marvin Gaye tune.
Pope makes excellent use of a pounding disco soundtrack. Kasey Christian's bovver boy Puck leads the lovers round and round the forest to the tune of "It's Raining Men". True to the hen night theme of the production, Hermia and Helena settle their differences with a dance-off to "Don't Cha". Pope stuffs the show with irreverent gags and tributes; the song "Wimoweh" pops up unexpectedly and Karen Henthorn clod-hops around the stage humming the Morecambe and Wise theme.
Yet adding physical touches to Shakespeare is one thing. Mucking about with the text is another. It is common to trim the text and Pope's cutting out Titania's fairies or having them appear vocally rather than physically is a welcome time-saver. However, purists may question the value of inserting the occasional modern phrase as an explanatory tool. An entire speech is added for Peter Quince which serves no real purpose other than to extend Alexandra Maxwell's role.
There is a famous cartoon of a publisher explaining to Jane Austin the plot of her book is fine, but all the effing and blinding will have to go. The same comment could be made of this production which is full of swearing. It feels self-indulgent; as if gags that went down great in rehearsal have been retained without thinking things through. There is obvious shock comic value in, say, having Peter Quince lose her temper and let rip at Bottom, but if everyone is cursing the gimmick wears thin.
This is a highly irreverent tribute to The Bard and to sisterhood featuring a tremendous cast.
Reviewer: David Cunningham