A Midsummer Night's Dream
William Shakespeare
Young Vic Theatre
–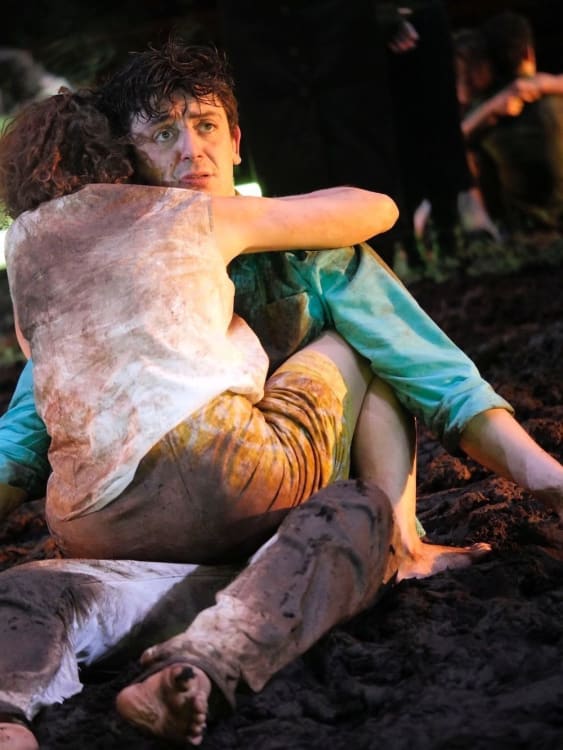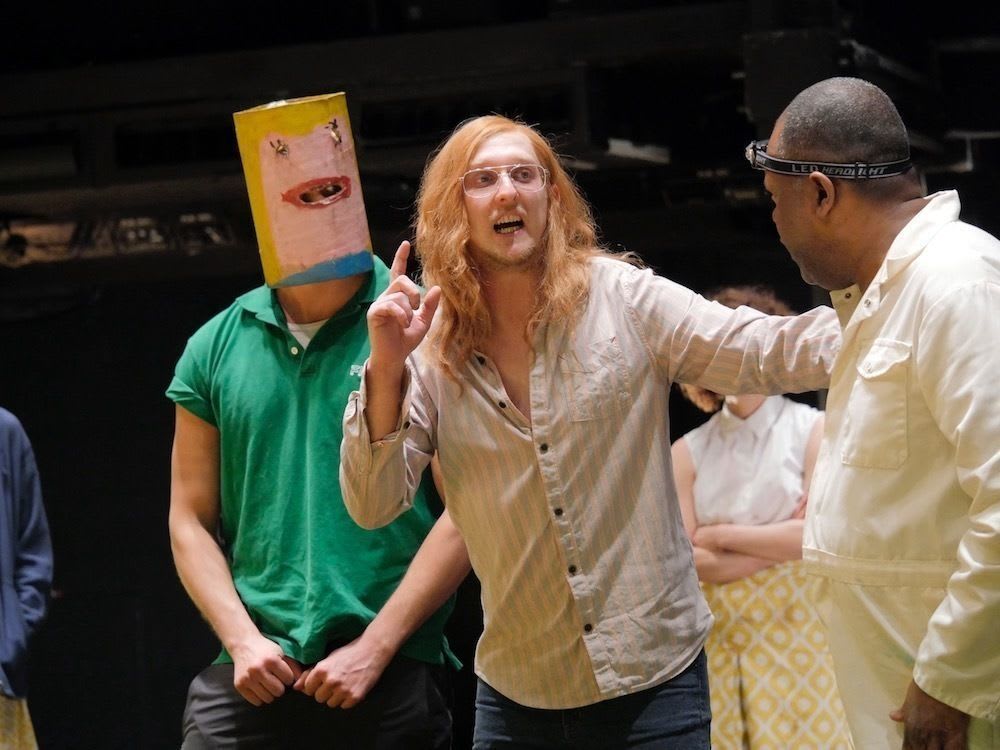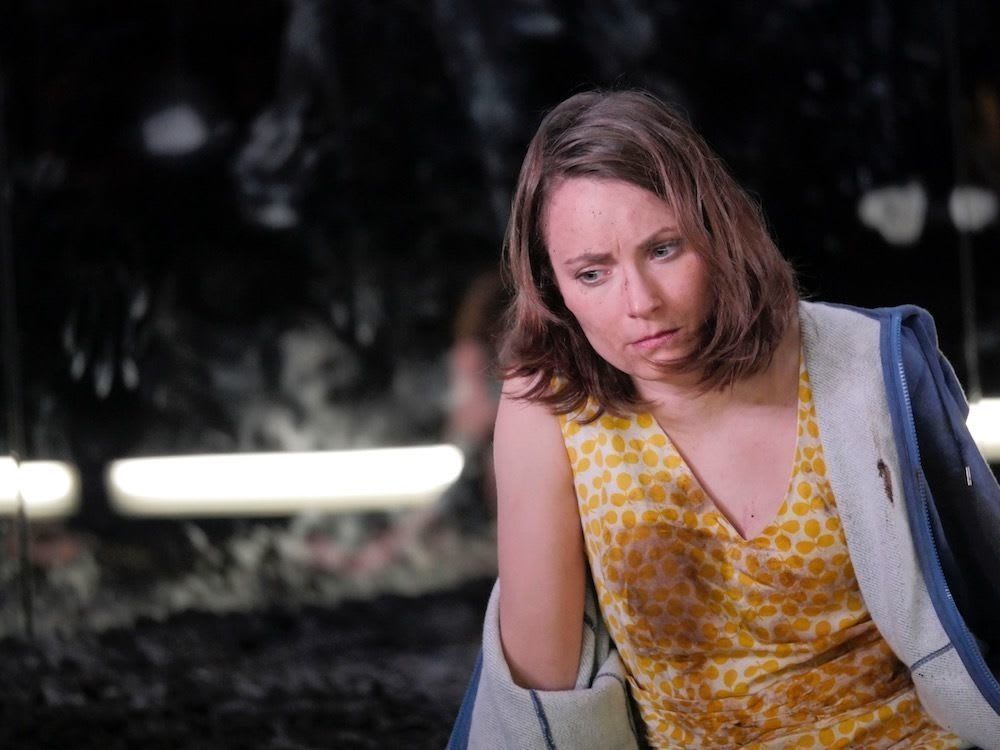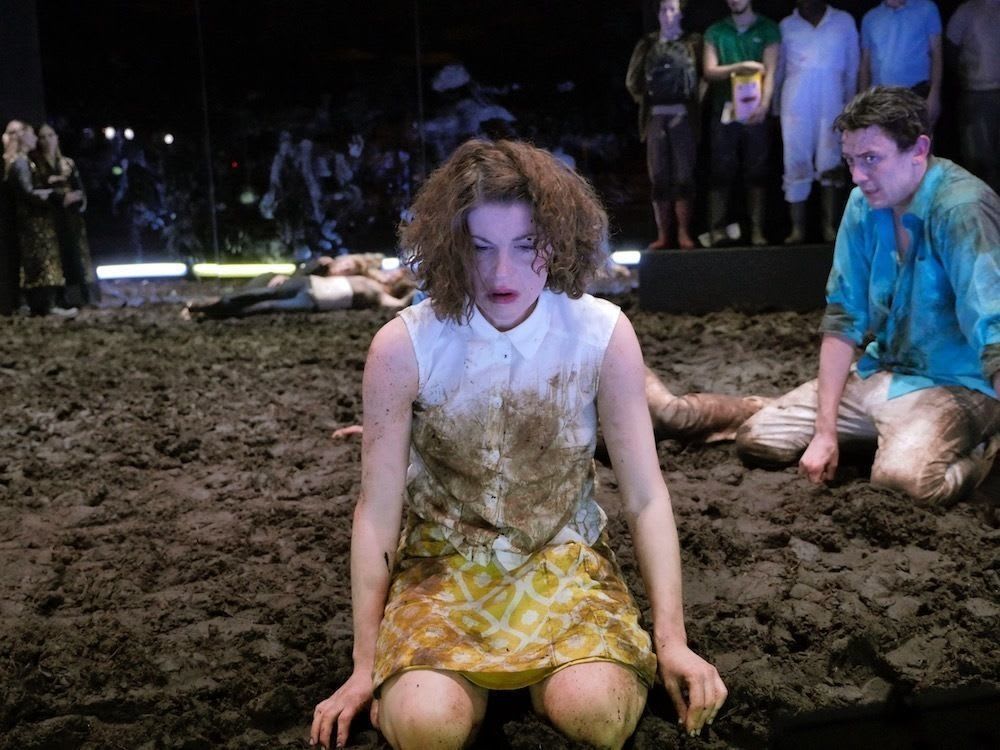 Joe Hill-Gibbins has established himself as one of London's brightest directing talents, always keen to try something new and risky. This imaginative spirit has given the Young Vic some of its finest moments in recent times.
However, a director who always tries to reinvent himself runs the risk of offending or, even worse, boring at least some parts of his audience when his imagination runs wild.
This new version of A Midsummer Night's Dream is distinctly odd. For two hours, the members of a brave and dedicated cast literally wallow in mud in a semi-circular stage area backed by a huge mirror.
Their costumes are almost universally bland and modern with props kept to a minimum.
Thus, the company completely deconstructs Shakespeare's comedy. The problem here is that they do not put it back together again in any kind of coherent form.
Setting aside the 21st-century dress, the opening is relatively conventional, if you can ignore the literally statuesque presence of any actors not taking part in the action at any particular moment.
Soon enough, four young lovers disappear from Athens into an enchanted wood, which point one would normally expect them to experience magic, though little is apparent in this staging.
This is a territory the rulers of which, Michael Gould's Oberon and Anastasia Hille playing Titania, argue a great deal, each supported by an unusual spirit.
Oberon gets Lloyd Hutchinson playing Puck as a slothful Irishman trying to get away with as little as possible. While this is intermittently funny, it gets no more laughs than a more traditional playing of the role.
In support of Titania comes a lone fairy, rather than the usual bevy who only make a single (invisible) appearance. However, Melanie Pappenheim in this role sings like a dream, which is highly appropriate and genuinely charming.
The lovers swap partners and battle with gusto after Puck's attempt to spread love in idleness succeeds in the latter element far more than the former. This allows some of the most enjoyable acting of the evening, particularly when Jemima Rooper as Hermia and Anna Madeley's Helena joust in earnest. They are also mirrored by their muddied male counterparts, Oliver Alvin-Wilson and John Dagleish.
Somehow, the mechanicals do not generate as much wit and humour as we have come to expect from myriad past productions. Once again, Leo Bill's reading of Bottom will inevitably generate diverse reactions. Bill looks like an archetypal 1970s long-haired student and runs himself into the ground in his efforts to get laughs, without always succeeding.
This is the kind of production that is likely to divide opinion between those who have never seen the like and those that merely wish that they hadn't. You can decide.
Reviewer: Philip Fisher