A Night with Boy Blue
Choreography Kenrick 'H2O' Sandy, music Michael 'Mikey J' Asante
Boy Blue Entertainment
Barbican Theatre
–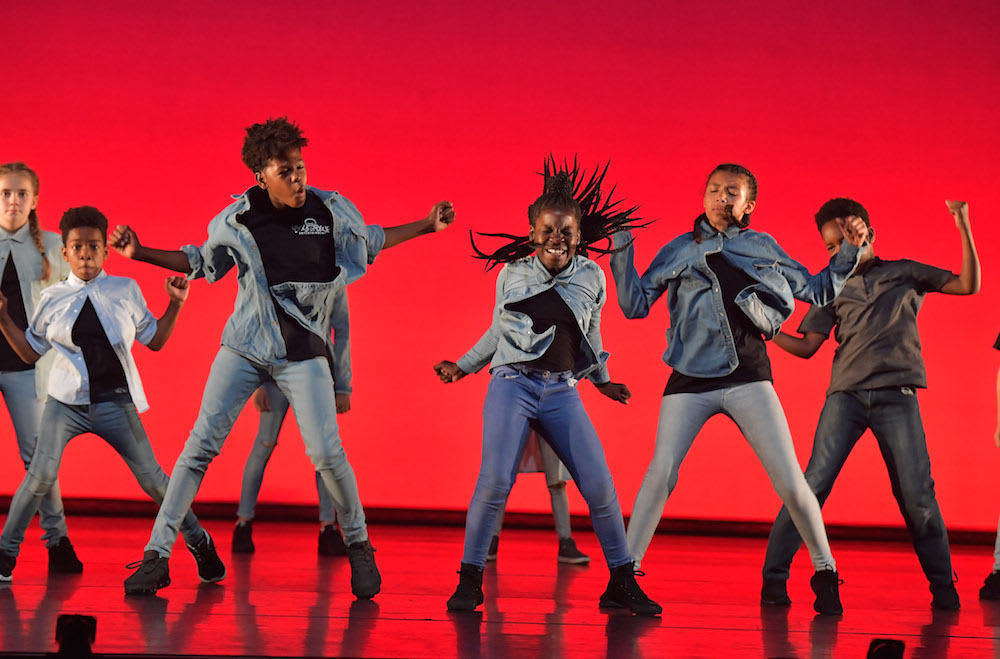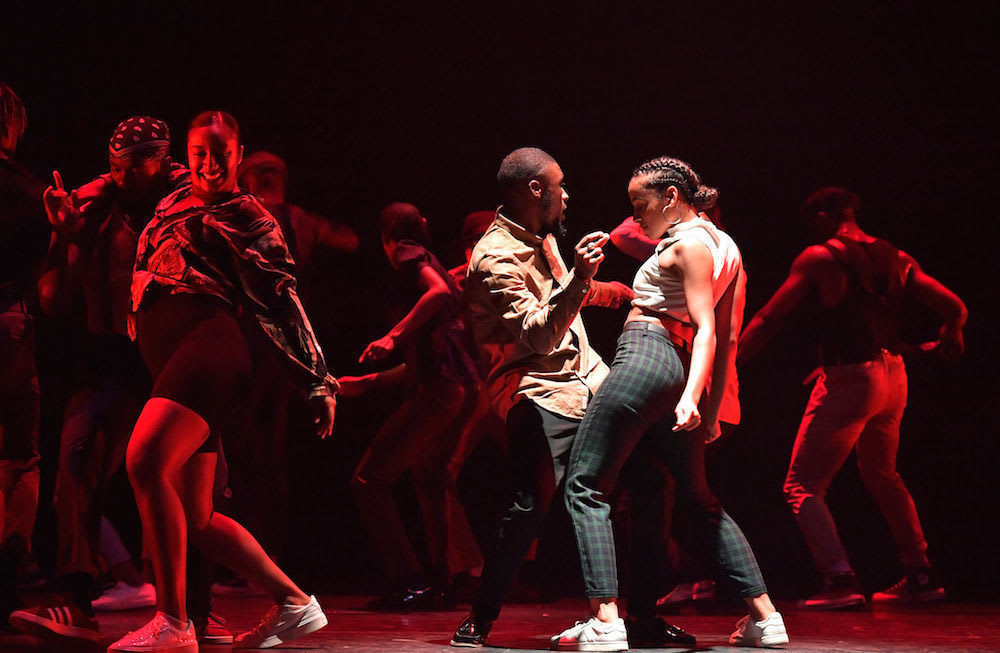 I've never ever heard such a deafening roar of applause and ovation at the Barbican Theatre as I hear tonight for the heart-warming inclusive A Night with Boy Blue, and I must say its throng of dancers deserves every single decibel of it. As do their mentors, tonight's exuberant presenters, Kenrick 'H2O' Sandy and Michael 'Mikey J' Asante.
Make as much noise as you like tonight, they say. How cathartic is that—not only for the dancers on the stage…? Much more than a family and friends, supporters and acolytes, showcase, A Night with Boy Blue not only displays the talents of dancers from The Bluez, Junior Bluez, The BluePrint, Sky Blue, BBE Push and Alpha Blues, but also shows what hard work and sheer determination can produce. Commitment is total. And the pace is frenetic.
Life skills, teamwork, co-operation and coordination, and fun—most of all it is a fun way to burn off steam. We are told there are 138 dancers on stage tonight, youngest aged nine, some forty are under sixteen, students mixed with professionals Nathaniel 'Sweet Boy' Impraim-Jones, Theo 'Godson' Oloyade and Syxxx Isaac.
From street dance to legit theatre, hip hop has come a long way since its beginnings, its styles evolving with ever creative names, but the best thing is there's no discrimination, anyone can do it, any shape, size, or age—maybe not my age, but I have long wanted to give it a go… as does my thirteen-going-on-seventeen companion. If only it had been available for the hyperactive child I once was.
Six numbers either side of the interval show off the range of dance styles in two infectious hours of chest thumping beats, thrumming bodies, krumping, popping, locking and more, the power of the unit not supressing the street battle skills of the individual. It sends us out on an adrenaline high. How the dancers come down I don't know, especially after two shows on Saturday.
I think most in the audience would love to join the party. And, in the name of generous inclusivity, the two crafty co-artistic directors invite audience participation. Two brave souls are sought and found to do freestyle dance battle.
There's much joshing especially with the man in the brown leather shoes, but when the music starts Diego is so unexpectedly good that one suspects a plant. The audience goes wild, and rightly so. The girl, who looks the part, draws the short straw with a slow number and acquits herself well. Are we at a talent variety show?
Yes, we are—the variety is great with clever geometric choreography, vivid tableaux, dynamic narrative and volume. Cohorts flash across the stage in synchronized military discipline, some basic but effective, some fantastic and electric, punchy solos, lyrical song even, but all in overdrive.
There are amazons, warriors and tribal rites, jumping and pumping street dandies, 'Michael Jackson' lounge lizards, attitude and speed, head skids, splits, rapping, stamping, and slow motion sexy dance—ballroom almost. Do I see a lindy-hopping riff?
Boy Blue, co-founded by Sandy and Asante, has inspired and developed the talents of hundreds who travel to Poplar, Tower Hamlets to train with them. Many will be queuing up to get in after this. What an advertisement…
Three performances only, the last night has an after-show party in the foyers. Look out for Asante's Outliers, a combination of music, dance and video, in the Barbican Hall 30 June.
And Boy Blue's Blak Whyte Gray, nominated for an Olivier Award and National Dance Award in 2017, is back 12 to 15 September 2018. I look forward to that.
Reviewer: Vera Liber