A Number
Caryl Churchill
The Other Room
The Other Room at Porters
–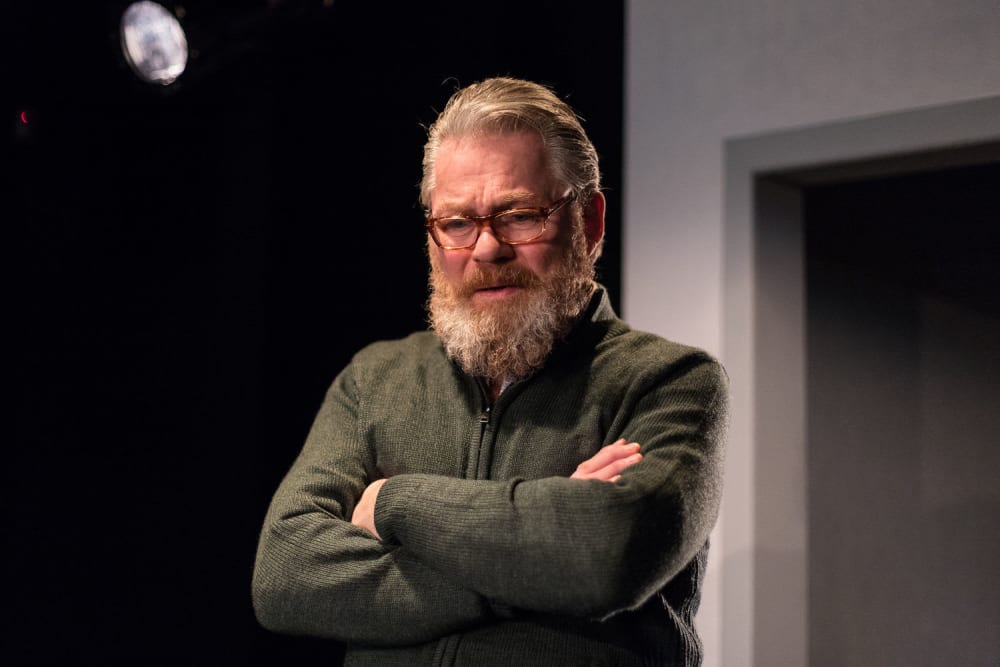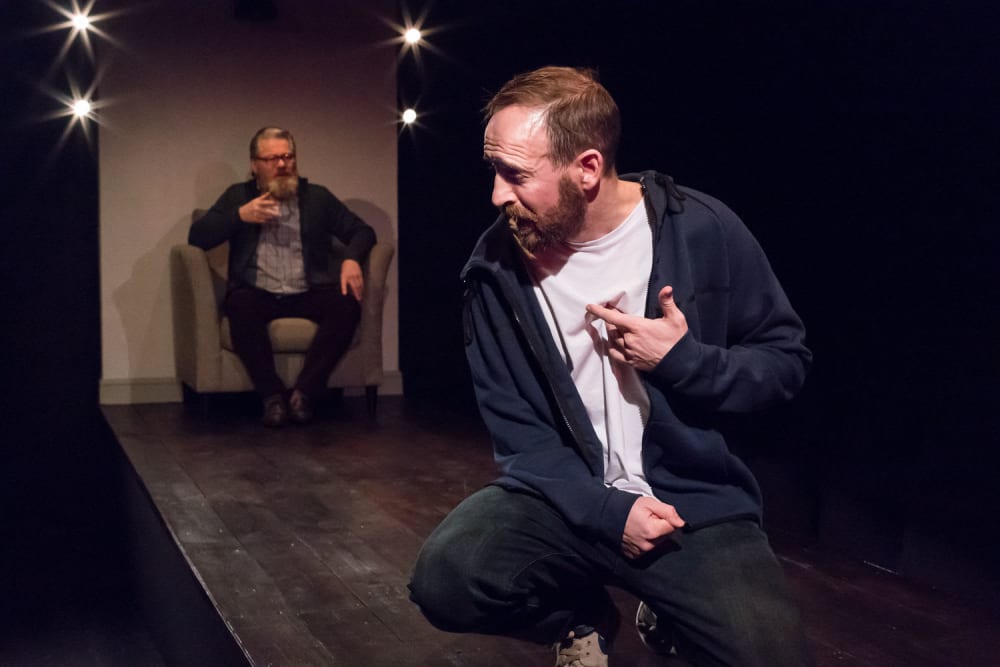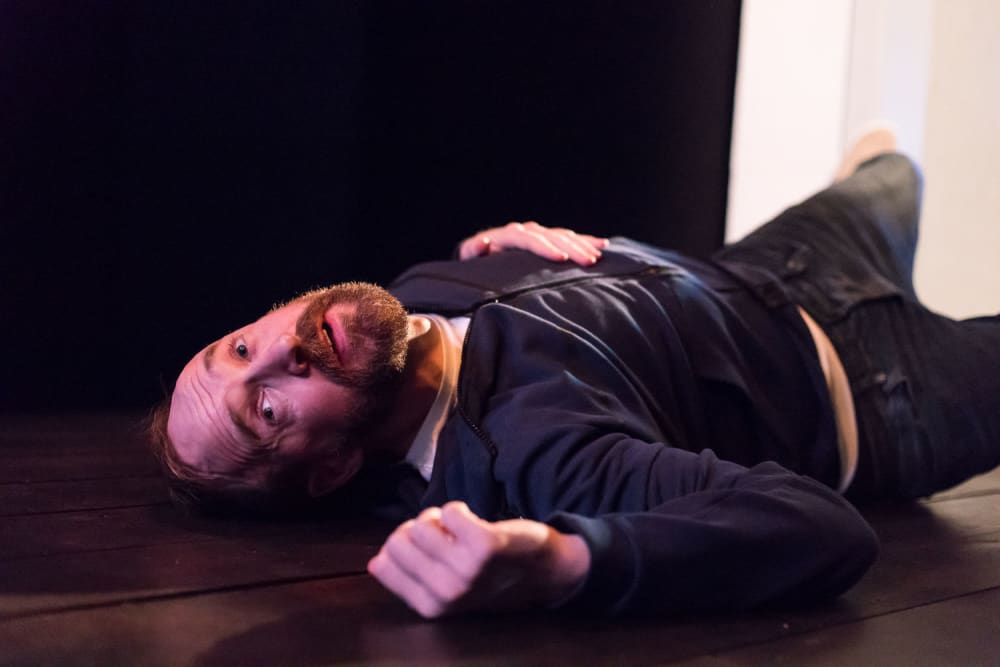 Caryl Churchill's A Number is the first play in the new spring season at The Other Room, the first under the full artistic control of Dan Jones following company co-founder Kate Wasserberg's eventful move to Out Of Joint. The season is entitled LoveSick, and promises a series of provocative examinations of relationships.
This piece, by one of Britain's cleverest but most humanistic dramatists, was first performed in 2002, at a time when cloning was hitting the headlines (Dolly the Sheep, artificial embryos created in labs etc). In the current climate, the audience will be equally concerned with its take on fatherhood and masculinity, toxic and otherwise.
The premise is simultaneously straightforward and mind-bending: thirty-odd years ago, after his wife and son were killed in a tragic accident, a man had his son cloned by scientists. Unbeknownst to him (according to his version of events), more than one copy was made. Now, some of these clones come visiting, with their own widely divergent stories to tell.
Carl Davies's set design is minimal but effective—traverse staging, the audience facing one another across a bare playing-space with an armchair at one end and a doorway at the other. Tic Ashfield's sound design seems to signal impending doom; Joe Fletcher's lighting design is as murky as the motives of at least some of the protagonists.
Brendan Charleson is Salter, a man who appears to have tried and failed at fatherhood more than once—an alcohol-ridden past is more than hinted at. Charleson is highly convincing as an unreliable witness and morally dubious character. He also seems genuinely concerned, however, for his "sons'" welfare, and regretful over his non-existent relationships with them.
Stevie Raines plays the clones, subtly delineating between one Bernard who is tentative and neurotic and another who is edgier and more sinister; director Ed Madden chooses to dress them identically. It is the tension between these two "brothers" which drives much of the (inevitably off-stage) action.
The identity crises inherent in discovering that previously unsuspected exact copies of oneself are in existence have been cleverly explored in speculative fiction (cf the BBC's Orphan Black, Duncan Jones's film Moon) and Churchill's rich text certainly stimulates much thought in this direction. Her focus seems fixed with equal firmness, though, on the "nature vs nurture" debate, with Salter's deficiencies as a parent mercilessly highlighted.
The nature of the staging has the audience constantly turning our heads from side to side as at a tennis match, our sympathies shifting with almost every exchange. We remain unsettled throughout, constantly on the edge of an emotional precipice. The eventual appearance of a third clone leads us to an unexpectedly optimistic resolution.
In a little over an hour, Churchill gives us almost too many ideas to cope with; Madden's is a poised presentation of this beautifully thoughtful tale.
Reviewer: Othniel Smith