A Pacifist's Guide to the War on Cancer
Book by Bryony Kimmings and Brian Lobel, music by Tom Parkinson, Lyrics by Bryony Kimmings
Complicite Associates
Dorfman Theatre (National)
–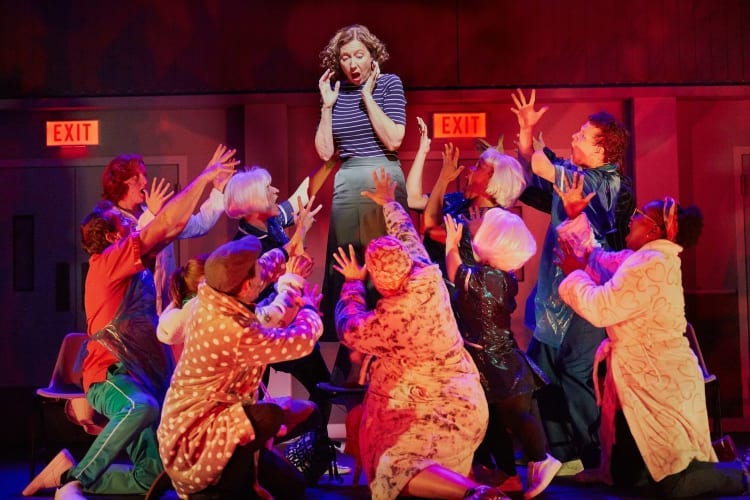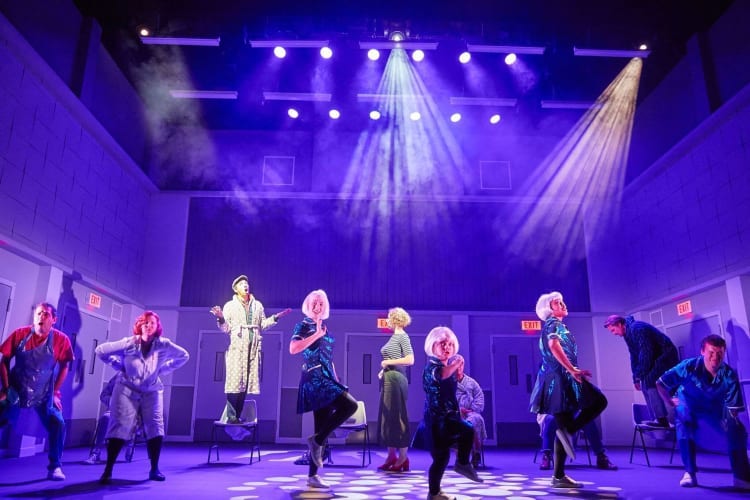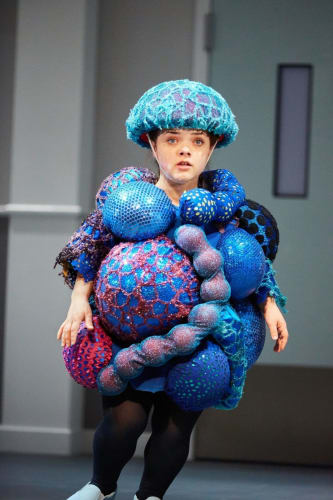 Bryony Kimmings crosses the divide between performance art and theatre. This gives her the courage to experiment with material and genres while making serious comments on important social issues.
As the title so eloquently suggests, the topic inspiring this sometimes lively but very uneven musical is cancer. Immediately, potential viewers will be on their guard at the prospect of a happy, lightweight form being attached to an illness that is anything but.
The co-writer/director (and voice over performer) is intrepid if nothing else and clearly believes that using this medium will help sufferers, families and the public to confront an illness so devastating that its name is practically taboo.
The first 60 minutes of a two-hour production (including interval) introduce the audience to five patients in an oncology department plus Emma, played by Amanda Hadingue, whose babe-in-arms Owen has been admitted for tests. It soon becomes apparent that she is the protagonist.
Indeed, the piece follows her ordeal through a terrifying day and night awaiting news. Along the way, in speech and song, the plights of her five fellows are also highlighted, each with different strains of the disease and approaches to it. Between them, they encompass everything from frustration to denial, and young Shannon whose illness is hereditary is even brave enough to take a philosophical view, despite her lack of religious belief.
Amazingly, their stories are literally enlivened by a series of songs, composed by Tom Parkinson in widely varying styles, many surprisingly upbeat and defiant in the circumstances.
This works patchily but well to convey the pains and hopes associated with cancer, using an accessible approach to deliver a firmly believed message that the best way to address it is head-on rather than through denial.
After the interval, the experiment becomes too rarefied, first as Emma sits amid white noise for a long period, inflatable tumours appearing and threatening to overwhelm the stage in a symbolic manner that is intrusive without being particularly enlightening.
Next, one of those patients portrayed courageously appears onstage to make her NT debut in a moving reminder that this is all too real.
Finally, after she sings poignantly, possibly in the hope that the audience will join in, those in the auditorium are encouraged to remember the names of their own loved ones who are fighting or have succumbed to cancer. For many, this could feel very embarrassing rather than supportive and on opening night the response was barely better than lukewarm.
Nobody could downplay the good intentions of Bryony Kimmings, who has personally endured some of the anguish depicted during the evening, as she attempts to persuade theatregoers and society more widely to look cancer in the eye and try to face it down.
However, A Pacifist's Guide to the War on Cancer may not quite have the impact that she so earnestly desires.
Reviewer: Philip Fisher