A Parcel for Mr Smith
Peter Mortimer
Cloud Nine Theatre Company
The Black Horse, Monkseaton, Whitley Bay, North Tyneside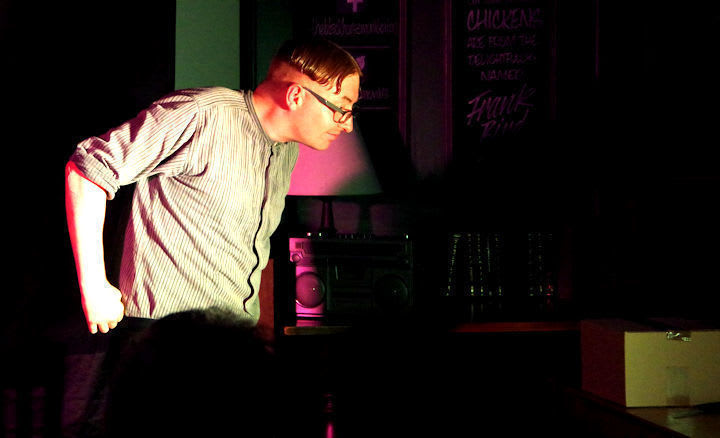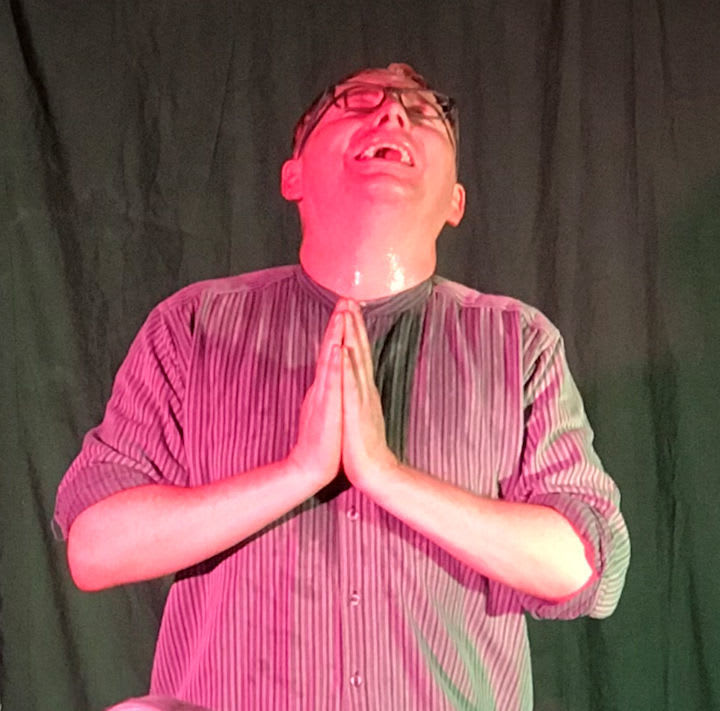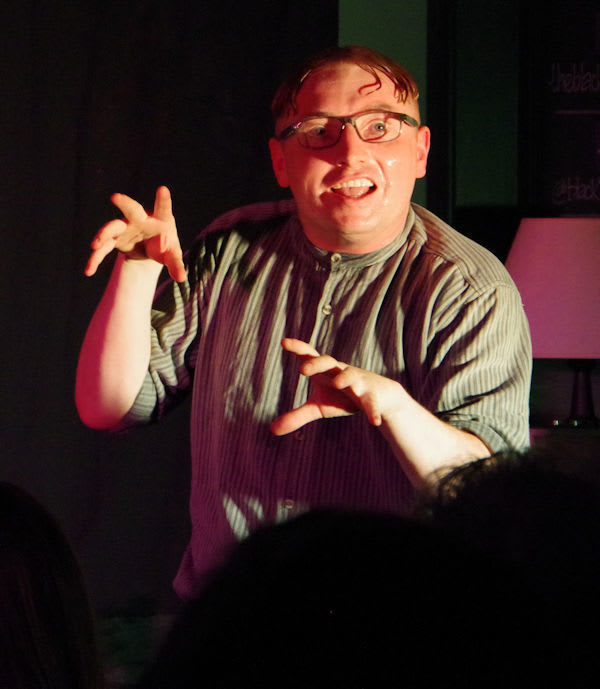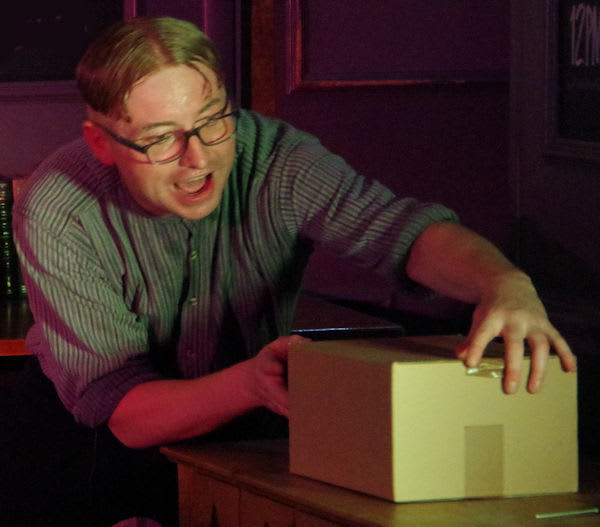 In May 2015, Cloud Nine presented A Parcel for Mr Smith at three different venues in North Tyneside. It was directed by Neil Armstrong and performed by Dylan Mortimer.
Its 2018 reincarnation still stars Dylan Mortimer but is co-directed by the small team of writer Peter Mortimer, actor Dylan Mortimer and technical support Kyle Morley. It played at the Prague Fringe (29 May to 2 June) and the performance under review was the third and final one of a short tour in Whitley Bay and Tynemouth.
It's absurd, surreal and totally different to the original production. Or so I thought, but when I said this to writer Peter Mortimer after the show he said that it's not really—they haven't actually changed a word of the script—which left me somewhat gobsmacked as I was sure that everything but the very thin plot had changed completely.
Mr Smith, whom I described in my review of that first production as being "the archetypal—nay, the extreme—geek," while still inhabiting a surreal world which hovers somewhere between the normal and the absurd, is now not only much more manic but clearly suffers from OCD. Indeed we find him at the beginning flicking away specks of dust, polishing, arranging and re-arranging to the accompaniment (from the radio) of "Chattanooga Choo Choo" followed by "The Oak and the Ash" and then a rock number, his movements adjusting to—indeed guided by—the music.
He's lost his pencil-thin moustache but retains his screwed-down hair-do and he's not in pyjamas and dressing gown this time but wears a grandad shirt and tied-at-the-waist trousers which are too short and a bit too tight.
In other words, he's quite a different character who finds himself in exactly the same situation.
It is very funny—hilarious on occasions—with roars of laughter coming from the audience, for this production takes the piece away from Ionesco / N F Simpson absurdism into clowning. Of course, it's clowning with words as well as actions, for the clowning takes its cues from the words.
What? I've not mentioned the plot? Oh right. Well, Mr Smith receives a parcel and reacts to that.
There's nothing else to say really, for the reactions are the play, the inspiration for the characterisation and the cause of the laughter.
I enjoyed it the first time round and I enjoyed last night's production equally as much—and I rather suspect that there may be numerous ways of playing it, the words being capable of supporting, if not a multitude of scenarios, at least quite a few more than we've seen up to now!
Let's wait and see, shall we?
Reviewer: Peter Lathan