A School for Fools
Based on the novella by Sasha Sokolov, adapted by Pavel Haradnitski
Belarus Free Theatre
Assorted locations in Minsk, Belarus
–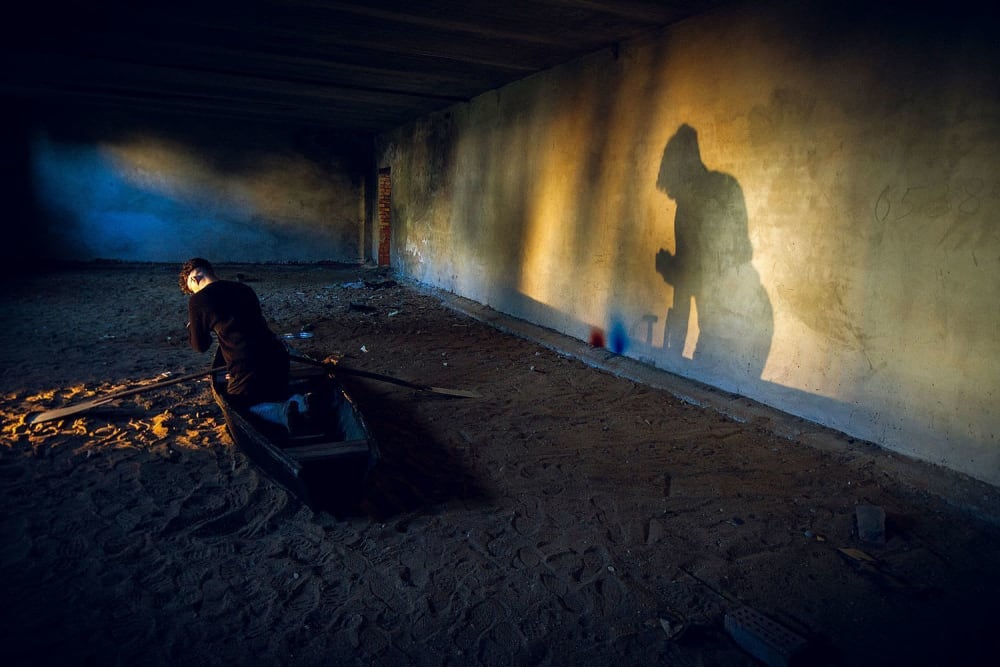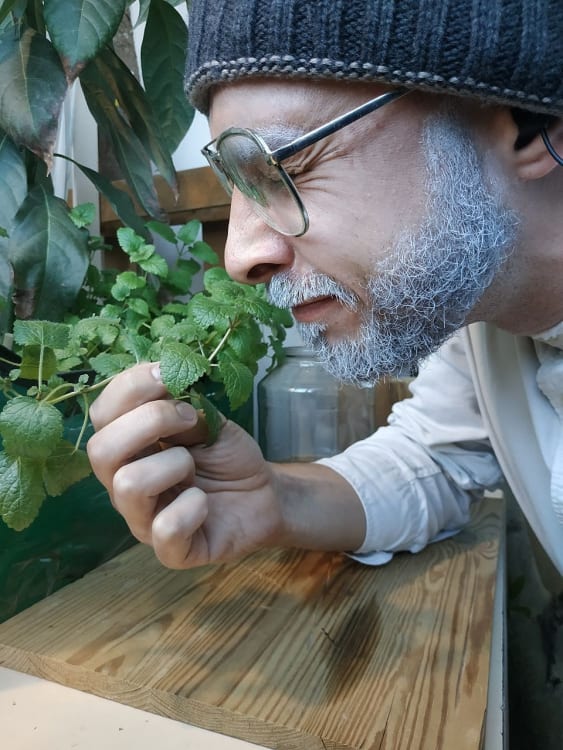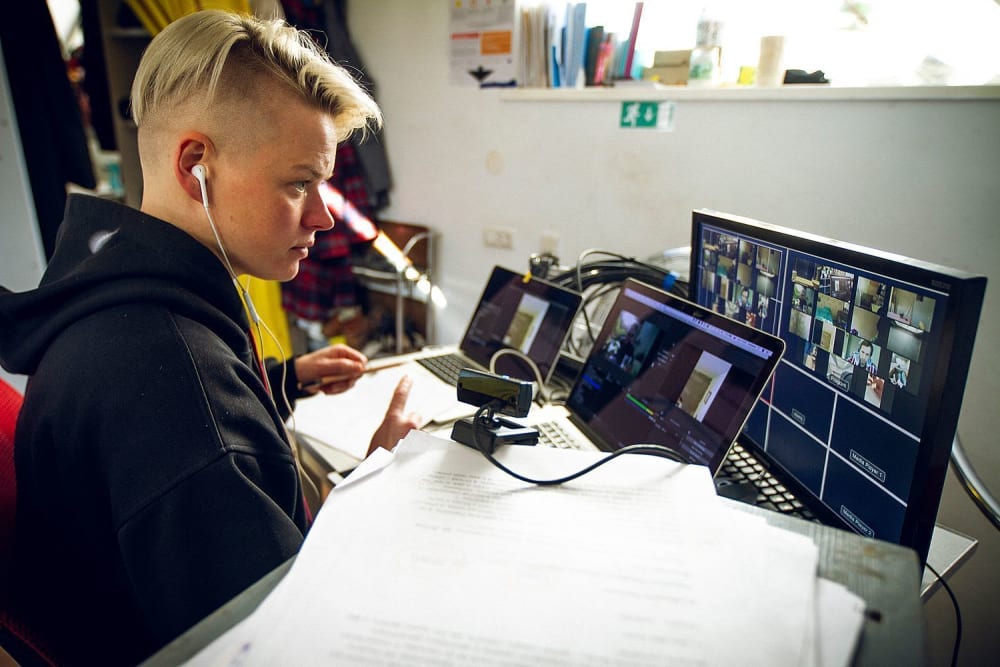 It has probably not yet occurred to anyone but, at the end of the year, given that there were less than three months of stage performances, perhaps some awards should be given for online ingenuity.
Should that prove the case, then it is hard to believe that the director of this absurdist 90-minute comedy based on a 1975 samizdat novella by Sasha Sokolov, its adapter Pavel Haradnitski, will not be in the running for the top prize.
That would be a fitting tribute to Belarus Free Theatre, a constantly inventive company that is celebrating its 15th birthday with this innovative new production.
It may not have helped intelligibility that the text is in Russian, expertly translated into subtitles by Alexander Boguslawski and Daniella Kaliada, but the story seems pretty wild, ebbing and flowing with many diversions.
At a basic level, it follows the activities of a schizophrenic student of a special school portrayed by both Aliaksei Naranovich and Roman Shytsko, who represent different aspects of so-and-so as, respectively, Bacillus and Nymphaea Alba.
The teenager (one would guess) appears to have a serious personality disorder, not to mention a vivid imagination, which adds great colour to the tale.
Along the way, the youngster interacts with a wide range of characters played by the remainder of a cast that totals 12, with a series of images that are memorable even if some of the underlying stories are not always easy to penetrate.
There is a man with a canoe, which eventually plays a major part in the story. So-and-so's weary mother faces a tough time in keeping her youngster happy, never more so than when feeding him. However, she also enjoys relaxation time, primarily behind a closed door with the youngster's accordion teacher.
Romance spreads more widely, the boy is doubly passionate about his teacher, Anastasia Dubatovka playing Veta, sadly but predictably a love that is unrequited.
Quite how their story fits into the overall scheme passed this reviewer by, but a breathless and breathtaking pyjama monologue delivered by Yulia Shevchuk, complemented by a shorter version from Aliaksei Saprykin, respectively playing Supervisor so-and-so's wife and the man himself, was truly dazzling.
Beyond this, the real attraction of the presentation lies in the brilliant production qualities and creative imagination of director Haradnitski, capably brought to the screen(s) by his broadcast director, Svetlana Sugako.
This is the first live pandemic staging that has worked with rather than against the cameras and the lockdown limitations. Each of the actors may be confined in their Minsk homes but you wouldn't know it. The characters merrily pass drinks and notes backwards and forwards, love and fight beyond the bounds of their screens, plus so much more without it ever really dawning on the viewer that the actors are separated, perhaps by many miles.
This is clearly a first glimpse of the future of lockdown theatre and others should watch and learn.
There are numerous memorable images, which means that this production has now set a completely new standard for others to follow. In footballing terms, until now, we have been watching as they scrabbling around in the third division, but Belarus Free Theatre are playing (and winning) in Europe.
A School for Fools will be performed live from Minsk at 6PM BST on 1, 4, 11, 18 & 25 June and 2 & 9 July.
Reviewer: Philip Fisher