A Student Handbook to the Plays of Arthur Miller
Edited by Enoch Brater
Methuen Drama
Released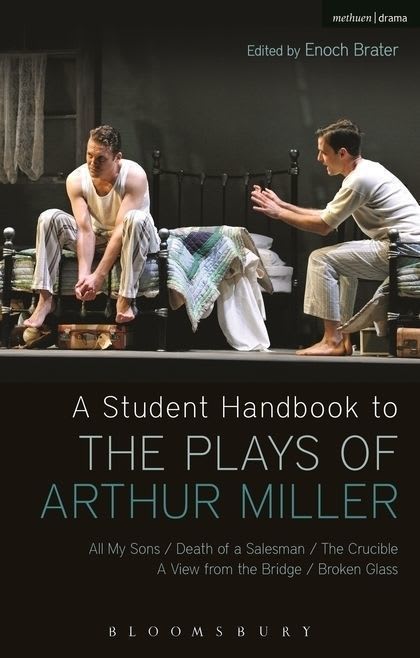 There is little doubt that Bloomsbury/Methuen Drama's excellent guide to the plays of Arthur Miller will hit its mark in the student market.
However, the company might wish to consider publishing a separate edition taking out the words "a student handbook to" from the title and replacing them with "a viewer's guide".
Any general reader will find this book informative, accessible and enjoyable but might be put off by the suggestion that it is primarily or possibly even exclusively aimed at students.
If you ignore a series of questions that are intended to provide food for thought for those on school or university courses who need to upgrade their knowledge of Miller's work, there is nothing else in the handbook that would not interest any fan of Miller's work who wishes to understand or know more about his major plays.
Five separate writers under the overall editorship of Enoch Brater, analyse what many will consider to be the playwright's five greatest works.
In order, Toby Zinman looks at All My Sons, Brater himself covers Death of a Salesman, Susan CW Abbotson looks at The Crucible, Stephen Marino reviews A View from the Bridge and Alan Ackerman provides an overview of Broken Glass.
The really impressive selling point of this book is that despite the fact that each of the five authors is a North American academic, every one of them writes with great clarity and clearly cares deeply about their subjects.
It is also immensely helpful to them that Arthur Miller was a tremendous writer at his best and regularly took on issues that were simultaneously contemporary and timeless, making him an ideal subject for such an undertaking.
With a degree of flexibility given to the writers, each play receives a relatively formulaic treatment. Following a short introductory commentary, first the plot is summarised, it is then pulled apart into themes. In each case the main characters are given a short biography, after which major stage and film productions are identified and summarised, before a series of detailed notes and those questions.
As such, A Student Handbook to the Plays of Arthur Miller is strongly recommended for anybody who is or wants to fall in love with the works of one of the greatest American writers of the last century.
Reviewer: Philip Fisher