A Touch of Danger
Francis Durbridge
Tabs Productions and Theatre Royal Nottingham
Theatre Royal Nottingham
–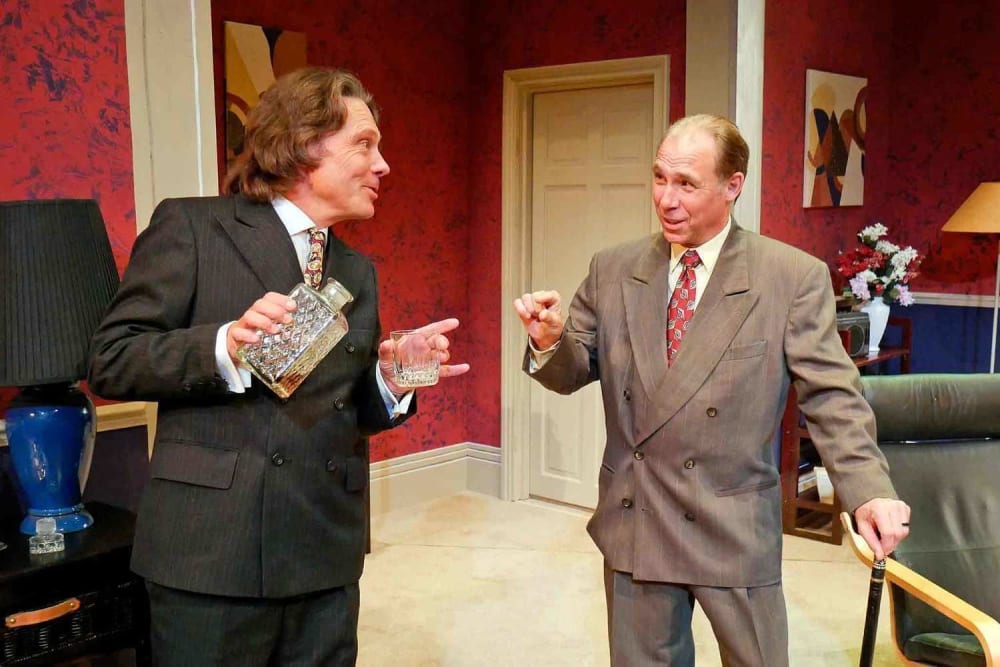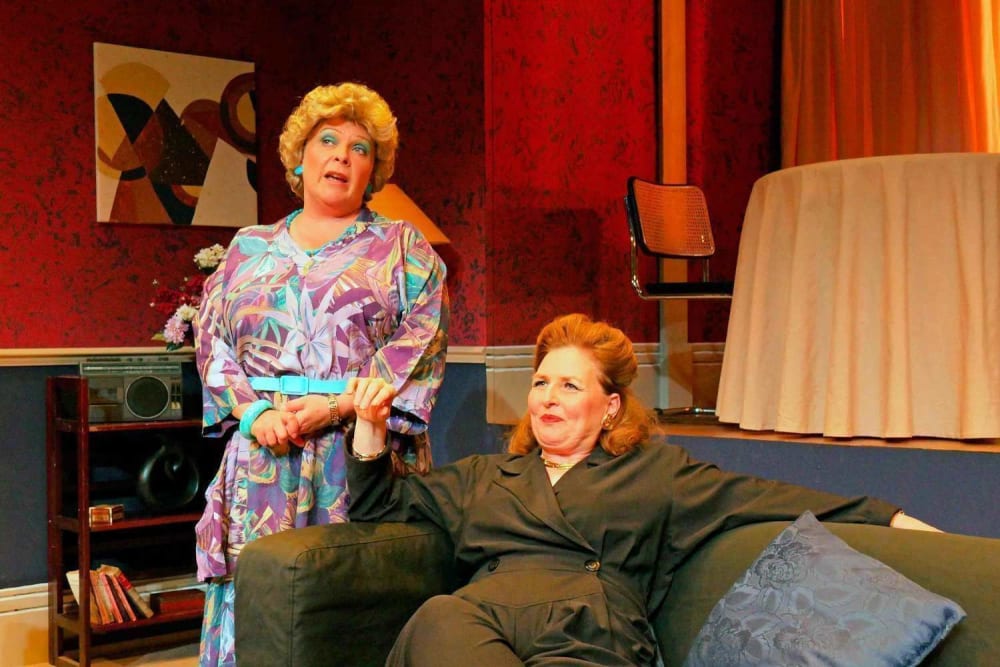 Francis Durbridge's plays have been a regular choice for the Colin McIntyre Classic Thriller Season for almost a generation. The master storyteller really knows how to keep an audience enthralled: just when you are on the verge of losing interest, he comes up with a cliffhanger that leaves you eager to find out what happens next.
Durbridge has been criticised because some of his characters come over as puppets, the dialogue can seem dated and women aren't always taken as seriously as they might be. But his plays continue to be performed 20 years after his death.
His 1987 opus A Touch of Danger has been an important addition to the Classic Thriller Season on at least three occasions. I first came across it in 2003 when actors such as Nicholas Briggs and Bruce Green appeared on stage.
The play reappeared four years later. Two actors who were in the cast then are back in the 2018 version although they now portray different characters.
In the second play of the current Thriller Season, Andrew Fettes is the mysterious Vincent Crane, limping on the other leg from the one that troubled him as Sir Walton Gates during the previous week's presentation of Peter Gordon's Sleighed to Death. Jeremy Lloyd Thomas ditches the Australian accent he used as Archie Gates to become upper-class Graham Digby who has to unravel the intricacies of the plot.
A Touch of Danger is the story of novelist Max Telligan who returns to his apartment from a business trip in Munich. The stop press of the evening newspaper contains a report of his death.
Few people are really who they seem as guns, a knife and a walking stick with a poisoned tip are produced along the way. Could Max really have come to the attention of a notorious terrorist group? And where does a pocket calculator fit in?
John Goodrum gives a solid performance as Max, bewildered at the turn of events yet determined to piece together why so many people are interested in the diary he is about to publish.
Susan Earnshaw is similarly distinctive as Max's PA Liz Ferber who keeps a cool head in the middle of a series of unexpected events.
Jacqueline Gilbride gives an understated, histrionic-free portrayal of Max's estranged wife Harriet. She is totally unrecognisable from her role as Scottish secretary Morag McKay in Sleighed to Death.
Emma Vickery also catches the eye as Connie Palmer, common and brash, a strange choice of girlfriend for golf professional Jeff Seago (a confident David Martin). She shows her versatility in the role which again is vastly different from her Sleighed to Death persona.
David Callister throws off the mantle of Inspector Pratt in the previous week's comedy to play American Lloyd Mitchell, yet another character with dubious intentions.
Classic Thriller Season stalwart Karen Henson skilfully directs a play she has appeared in herself although on press night there were a few moments when the cast were not completely confident with the script.
A Touch of Danger may not be as gripping as some of Durbridge's other plays, for example Suddenly at Home. But the audience at the Theatre Royal was captivated by this production and I'm sure few people will guess the ending.
Reviewer: Steve Orme