A Touch of the Poet
Eugene O'Neill
Irish Repertory Theatre
Irish Repertory Theatre, New York
–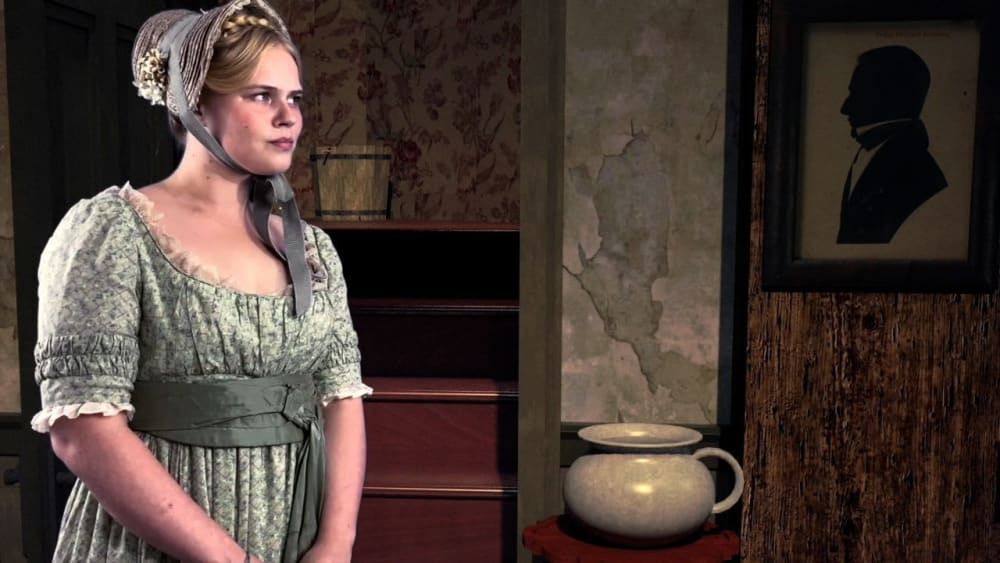 Although Eugene O'Neill was both prolific and popular, many of his plays rarely get performed on this side of the Atlantic. The rarity value makes this online revival directed by Ciarán O'Reilly of A Touch of the Poet, written in 1942 but first performed in 1958 five years after the playwright's death, all the more welcome.
The original plan had been to produce the play on stage last year but, pleasingly after that plan failed, the cast and creative team have worked together (at a distance) and, with the aid of digital technology marshalled by Charlie Corcoran and attractive period costumes designed by Aleji Vietti, produced a worthy alternative.
Set in 1828 in Boston, Massachusetts, all of the key players in this 2½-hour drama are Irish expats. The drama itself centres on a man who enhances the gift of the blarney with many drops of the hard stuff, Robert Cuccioli taking a dream of a role as Cornelius "Con" Melody. Having been brought up as a gentleman, he retains the airs and graces, if little else.
Before he even appears, we learn that Con enjoyed a long career as a handsome, colourful womaniser but was forced to leave his position as a British army major following one duel too many. This is quite a build-up but your man does not disappoint.
By the time that we meet the disreputable roué, he has decamped to Boston with supportive, doting wife Nora played by Kate Forbes and Belle Aykroyd as rebellious, grown-up daughter Sara, drinking away the profits as owner of an inn in what is effectively an expat community. Amidst the Irish, an ailing Yankee soldier, the unseen Simon Harford, to whom Sara has taken a shine, is sheltering at the tavern after a period of ill health.
While proud, disdainful Con spends much of his time reciting choice morsels from his role model Byron and reliving a heroic history battling on behalf of the Duke of Wellington, it is his hard-pressed womenfolk that are left to pick up the pieces and pay the bills.
The catalyst for much of the drama is the major's annual celebration of the Battle of Talavera, during which he becomes a generous host to the community, while togged out in his uniform of long ago. Living by his own very singular set of personal ethics, Major Melody is happy to play out his delusions, regardless of the huge damage that he causes to long-suffering wife and daughter.
A Touch of the Poet has something in common with Strindberg's Dance of Death in that it is a portrait of a martial monster. Robert Cuccioli takes the honours, giving a fine performance in the central role, hitting high points both when depicting the character in his pomp and at his lowest. He gets good support, particularly from Kate Forbes and Belle Aykroyd.
Tickets are free but must be booked in advance. Ideally, the theatre would welcome donations of $25 for individual performances and $100 for the season. The performance schedule is as follows (add on five hours for UK):
Saturday January 30 at 8pm
Thursday February 4 at 7pm*
Friday February 12 at 8pm
Tuesday February 16 at 7pm*
*open captions
Reviewer: Philip Fisher