A Tribute to Nureyev: Petrushka / Song of a Wayfarer / Raymonda Act III
Choreography by Fokine, Béjart, Nureyev after Petipa / music by Stravinsky, Mahler, Glazunov
English National Ballet
London Coliseum
–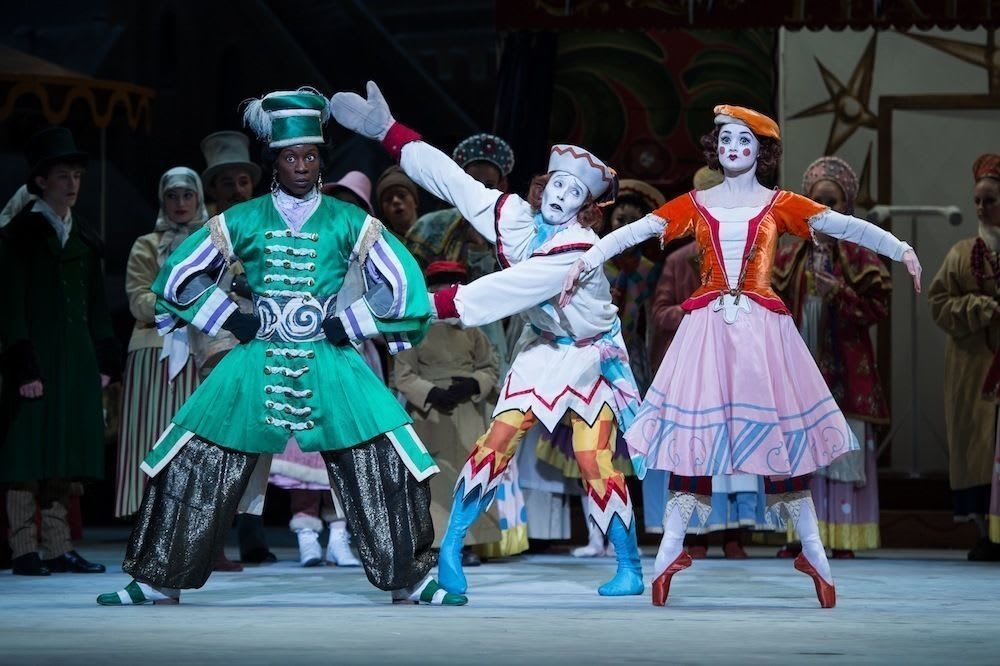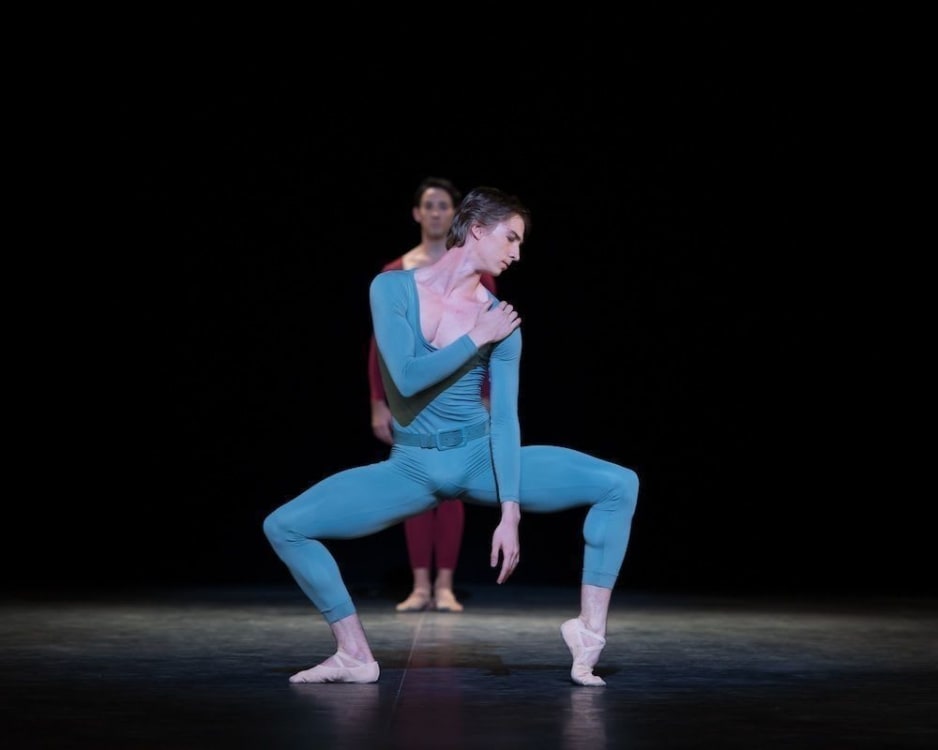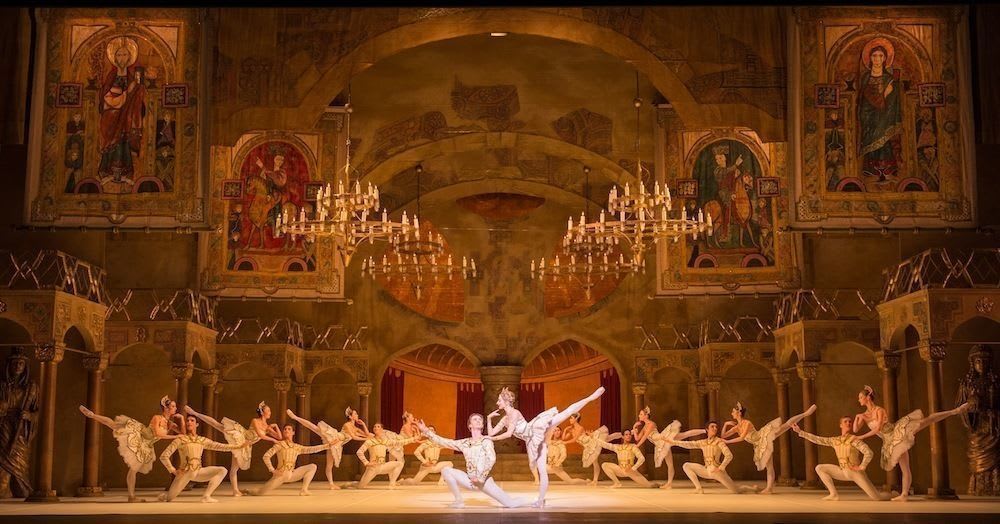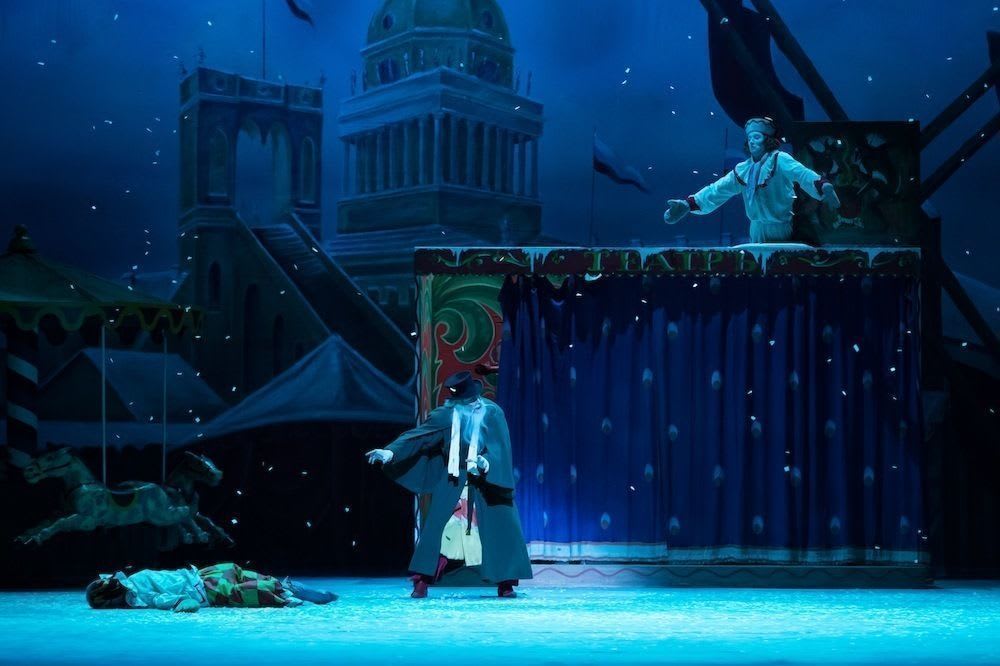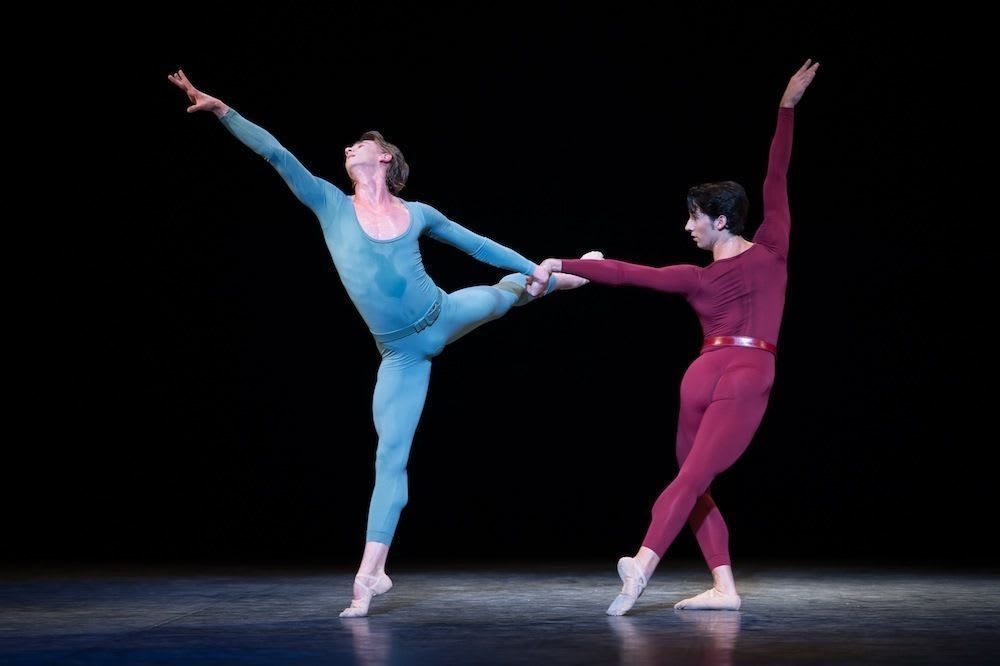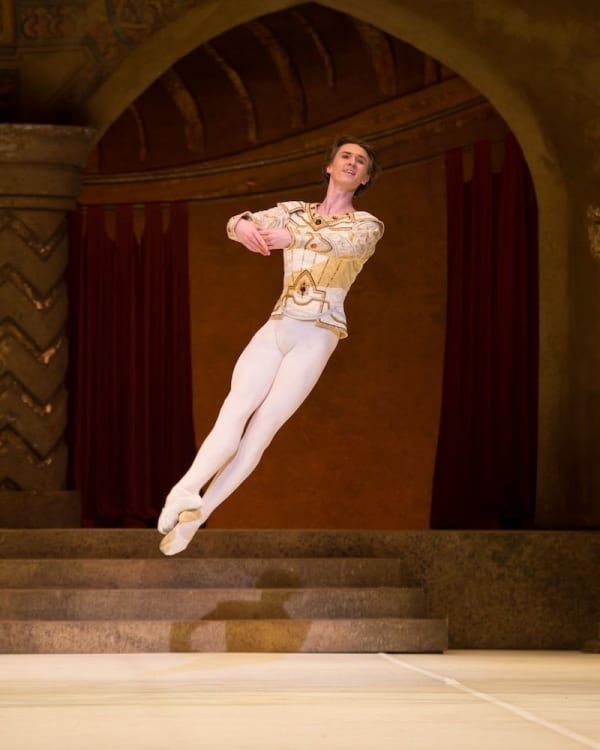 An eclectic programme to honour and give a taste of the range of a man who, like his countryman Nijinsky, was dance itself: Raymonda Act III, Imperial Ballet heritage and training; Petrushka, a quintessential Ballets Russes Fokine dance-mime ballet; and Maurice Béjart's 1971 Song of a Wayfarer contemporary male duet.
Hungry for more than the traditional fare that the Soviet Union offered at the time, Rudolf Nureyev (1938-1993) made his daring headline-grabbing leap for freedom and a chance to dance a wider repertoire in 1961. An insatiable curiosity and passion for dance, a unique personality, there are few who don't know his name.
A short film reminds us of the man, his dedication to dance, his exhausting rehearsal schedules, his singularity: talking heads—Lynn Seymour, Michael Coleman, and Loipa Araújo amongst them—interspersed with extracts from his solo in Le Corsaire. This is the benchmark: "your art will not betray you" he said.
Seventy-five years since Nureyev's birth and twenty since his untimely death, English National Ballet, with whom he had strong links in its previous incarnation as London Festival Ballet, pulls all the stops out in his name. Five performances in all at the Coliseum, but a touring new production of Le Corsaire is promised from October.
The threads that link are evident in a wisely chosen programme. Two Russian ballets, a Russian principal, Vadim Muntagirov dancing divinely, and interesting Russian heritage musical connections—Stravinsky and Glazunov both taught by Rimsky-Korsakov—separated by the new that Nureyev longed for.
Petrushka, a Russian puppet in the Punch and Judy / Punchinello / Pulchinella vein, is one of three puppets brought to life by the Charlatan magician (James Streeter excellent) at a regular bustling Shrovetide (Maslenitsa) carnival fair for a gullible festive peasant crowd of hawkers, mummers, maidens in best clothes, bear and handler, drunken men attempting the hopak, corrupt policeman who turns a blind eye for a backhander.
Poor Petrushka is gullible too: in unrequited love with the airhead Ballerina who prefers the macho posturing dim Moor, heartbroken, he is scythed down by his rival. But even a straw puppet has a soul, which rises for a brief moment in the night sky above the rooftops.
Making their debuts in the roles, Fabian Reimair taking on the eponymous one, the one that Nureyev often performed, Nijinsky its originator, Shevelle Dynott the Moor, but best of all is Nancy Osbaldeston as the Ballerina. Round face, bright red cheek paint, vacant expression, articulated limbs.
Full of the colour and exoticism that so dazzled Paris in 1911, Alexandre Benois' set and costumes are straight from Russian folk tales (in this instance borrowed from Birmingham Royal Ballet), but it is Stravinsky's music blatantly interwoven with well-known hummable folk tunes that is the main thing. Pianist Julia Richter and the ENB orchestra under Gavin Sutherland must be commended.
Music is the thing, too, in Béjart's Song of the Wayfarer. Gustav Mahler's Lieder eines fahrenden Gesellen, his first song cycle composed in the late 1880s/90s, is full of longing, of Sehnsucht and Weltschmerz, of life's joys and sorrows, Nicholas Lester's voice a pillow on which to lay that exquisite pain.
A young man's understanding of the fleeting bittersweet world played out in a dialogue with himself, Vadim Muntagirov the young man in pale blue (Nureyev's role), Esteban Berlanga the alter ego, or is this his destiny in dark blood red shadowing him, embracing him, leading him away, one last lingering backward glance and he is gone.
Different bodies, lovely execution: Vadim long-limbed, elegant, poetic, Esteban compact, realistic, down-to-earth. The arms have it though—the seat of expression—they lift and fly, touch the heart, bow the shoulder, the body acquiescent and yet free.
Raymonda Act III (Petipa 1898, mounted by Nureyev from memory in 1969), produced in association with the Royal Opera House (the Royal Ballet's former artistic director Monica Mason in the stalls), brings down the house with its virtuoso variations and bravura dancing.
A tale of knights in medieval France, Glazunov's music is all Hungarian csárdás and mazurkas—a showcase for the company in their glorious white and gold costumes celebrating Raymonda's wedding to Jean de Brienne in a fading fresco and icon rich cathedral under blazing chandeliers.
Daria Klimentová sparkles like the jewel she is in the ENB crown and Vadim Muntagirov makes the perfect courtly partner. Her winning smile and command of the demanding choreography is imperious, joyous to watch, whilst his double cabrioles and regal épaulements stop the heart.
Vivacious Crystal Costa, dignified Erina Takahashi, pert Nancy Osbaldeston, and a poised Fernanda Oliveira (Petrushka's wife in real life) distinguish themselves in their variations, outshining the untidy pas de quatre boys.
Incidentally, Petipa died the year before Stravinsky composed Petrushka, Mahler died the year Petrushka came to life, designer Alexandre Benois the year before Nureyev defected, and Stravinsky the year Béjart choreographed Song of a Wayfarer—life's daisy chain, which ballet companies preserve and extend.
Reviewer: Vera Liber