A Winter's Tale
Music and lyrics by Howard Goodall, book by Nick Stimson and Andrew Keates, inspired by the play of William Shakespeare
Arion Productions
Landor Theatre
–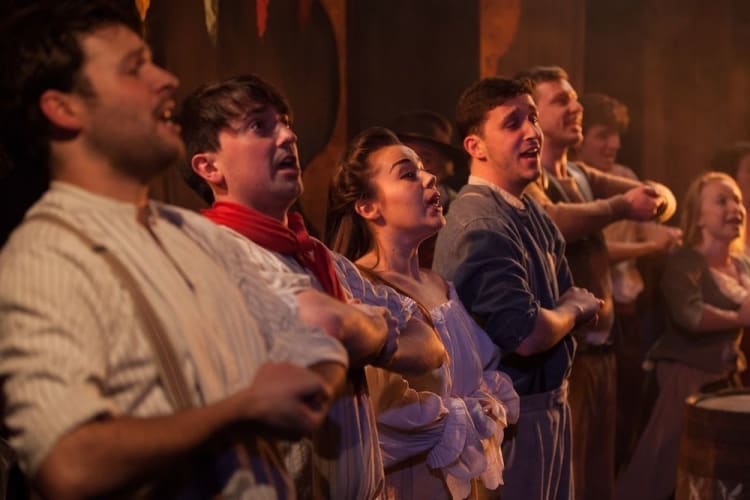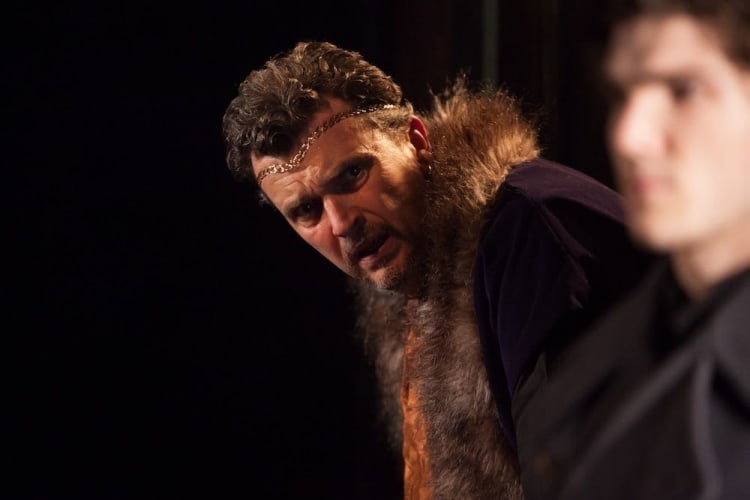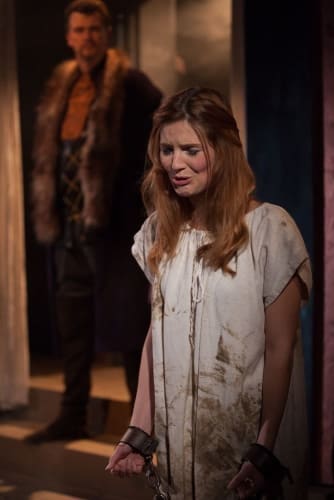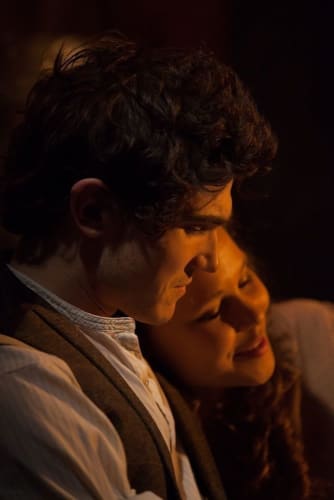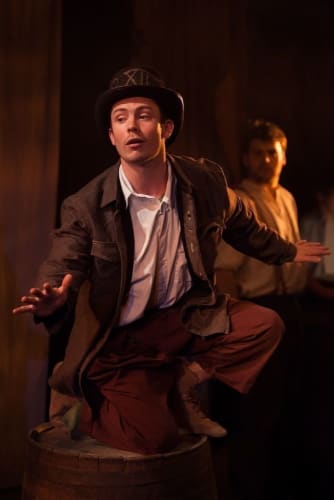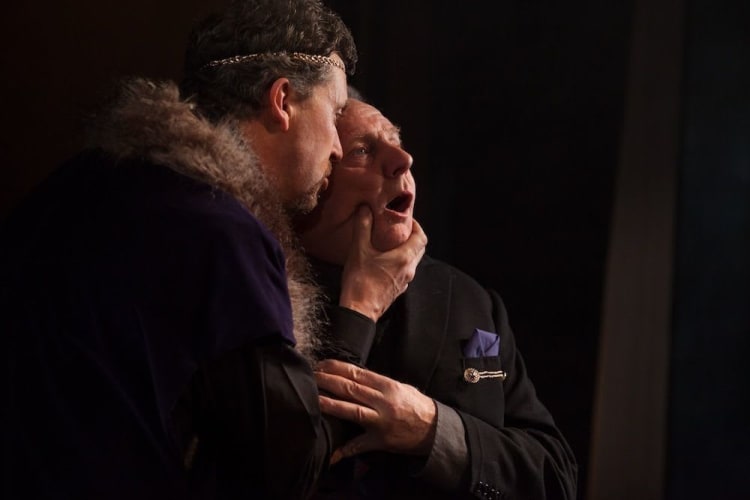 It is brave men who take on a work of Shakespeare's that has been described as a romance, a comedy, a tragi–comedy and as a problem play, in order to make it into a musical. But Howard Goodall and Nick Stimson have done just that.
In making of it something different in form, the issues that cause The Bard's original A Winter's Tale to be problematic don't fall away as much as matter much less, so the result is somewhat more comedy and much more romance. All together a less difficult watch and with Goodall's composition a very good listen.
Like the original—Shakespeare's rather than his source, contemporary Robert Greene's novel—A Winter's Tale is a work of many contrasts. The first act is bleakly wintery, with designer Martin Thomas hinting at something soviet, providing a sombre backdrop for the insane jealously of King Leontes of Sicilia that catalyses all the action of the play and keeps the opening half rooted in tragedy.
On flimsy evidence he believes that his now-pregnant wife, Ekatarina, has been having an affair with his childhood friend, King Polixenes of Bohemia, during a visit to his court.
When Leontes' retainer, Camillo, warns Polixenes of a plan to murder him, the two of them flee, and the innocent Ekatarina is thrown into prison where she has her baby. Leontes orders the baby girl to be abandoned on a far shore and Ekatarina dies broken-hearted at her trial which sends their son Mamillius into a catatonic state.
For the second act, 16 years have passed, it is sunny and the setting is Bohemia and it is sheep shearing festival time. The abandoned baby, now a beautiful girl called Perdita, has been raised by a widower shepherd and she is unknowingly in love with Prince Florizel, the disguised son of Polixenes.
True, Polixenes disapproves of the match, which casts a bit of a shadow, but Camillo helps the young lovers run away to Sicilia where they find a now-repentant Leontes. Polixenes and Camillo pursue the couple and arrive at Leontes' court where Perdita's true identity is revealed, their union is blessed and as Perdita hugs the statue of her late mother it miraculously comes to life; in turn when Ekatarina touches Mamillius he is also revived. A happy ending indeed.
As lyricist and book writers, the team could have done a little tidying of Shakespeare with no harm but just as Will didn't care that his story combined ancient and contemporary references and British country flowers in a coastal Bohemia, neither do Goodall, Keates and Stimson and the range of accents here abounds; it all makes for an imaginary place and time with eccentric characteristics where the emotional crescendo of Ekatarina's return to life seems a natural conclusion of Perdita's restoration to her family.
The last time I reviewed a production where Keates directed Goodall—The Hired Man—I said "Now is the time to get to the Landor" and I think the same thing now. Andrew Keates has found another excellent cast, in first class vocal form under the musical direction of George Dyer, that gives Goodall's romantic score and rich harmonies full reign.
The band of four led by George Dyer on piano, Daisy Fancourt, Rohit Nijhawan and the wonderful cello of Stefan Knapik deserve special praise and when the lyrics are at their weakest, thank goodness for them.
Choreographer Cressida Carré has the large ensemble fill the stage without it ever looking uncomfortably cramped whether for the goose–stepping marches of the first act or the second's pastoral pieces, and Andrew Keates controls the pace well, Leontes' actions spiralling out of reason in contrast to a more tranquil sylvan idyll where the ardency is relieved.
Whilst it is Leontes (Pete Gallacher) and Polixenes (Alastair Brooksaw) who hold dominion over their court, the greatest courage lies in Paulina, Ekatarina's defender, played by Helena Blackman and the feisty Perdita of Abigail Matthews who both give performances full of conviction in this must–see production.
Reviewer: Sandra Giorgetti