Absent Friends
Alan Ayckbourn
Harold Pinter Theatre
–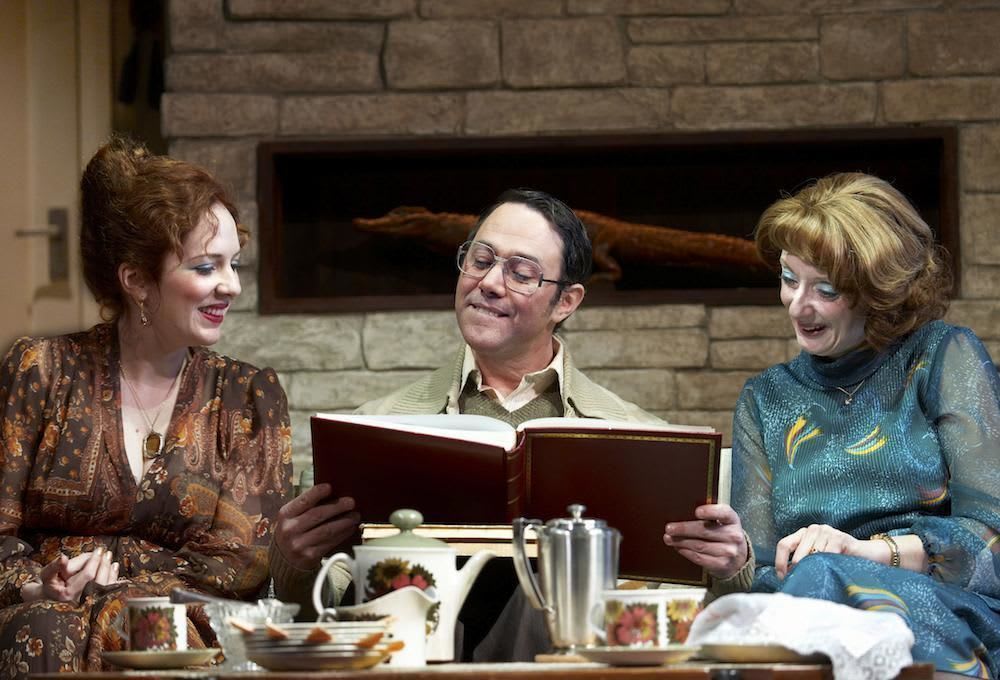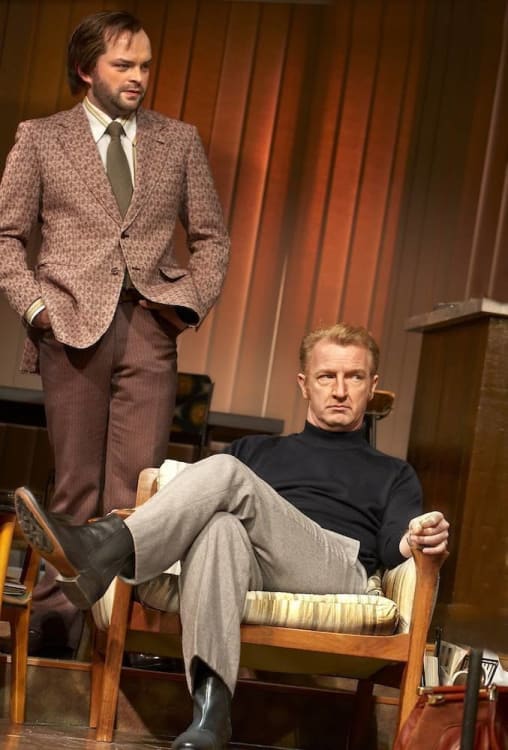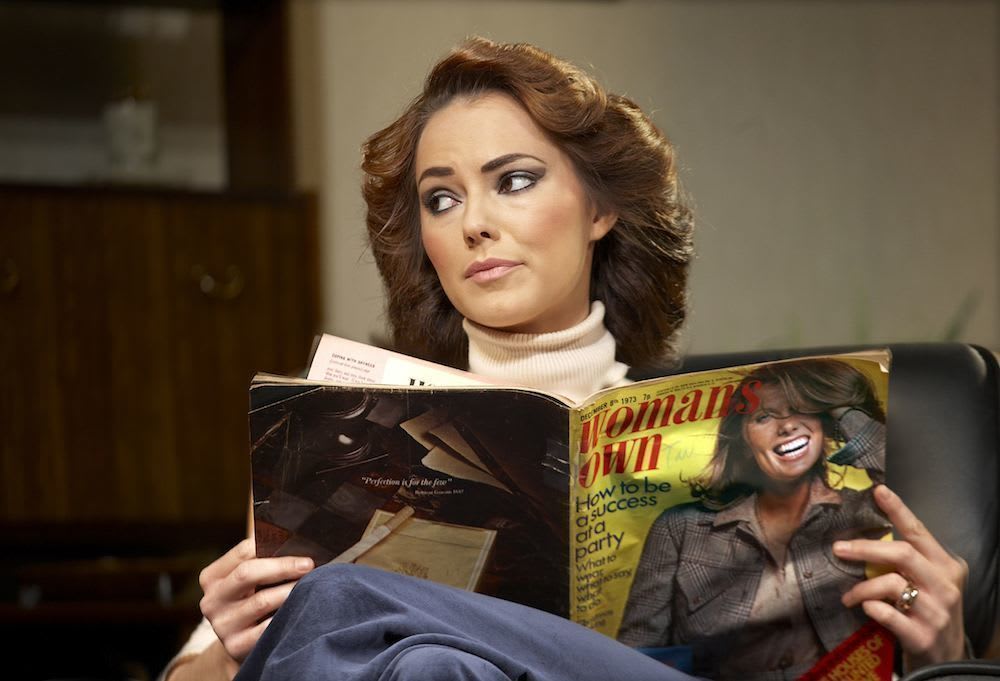 Jeremy Herrin has put together a cast of popular stars for this revival of Alan Ayckbourn's comedy of love and death, first seen in 1974 a year after The Norman Conquests.
Since a West End transfer in the following year that starred Peter Bowles and Richard Briers, the play has not been seen in London since, which is surprising since it very obviously comes from a rich creative period and is highly characteristic of Ayckbourn at his best.
In a nostalgically and lovingly created living room packed with 1970s kitsch by designer Tom Scutt, a group of old friends await the arrival of the wonderful Reece Shearsmith's Colin for what turns into a riotous tea party.
Though he has recently lost his much loved fiancée Carol, Colin, who has the character of Ronnie Corbett at his chirpiest, puts on a brave face.
His hosts, Katherine Parkinson and Steffan Rhodri as Diana and Paul are having a bit of a tiff. The alpha male of the house is a typically brusque, business-like businessman who feels the need to prove his masculinity by squiring the young wife of his old friend and pet food supplying colleague John. His long-suffering but loving wife suffers from low self-esteem and a tendency towards tearfulness. She also knows how to handle a cream jug.
David Armand plays the hyperactive but willing cuckold who has had the misfortune to marry the totally frigid, perennially bored Evelyn, played by dancing queen Kara Tointon in a role far away from her last stage appearance as Eliza Doolittle in Pygmalion.
Completing the party and threatening to steal the show at every turn is Elizabeth Berrington as prim, gaffe-ridden Marge, the kind of lady that Maureen Lipman is given to portraying. She is a loving but childless earth mother eager to cover the cracks of every relationship but her own marriage to the accident prone but unseen Gordon, a relationship that seems best enjoyed from the far end of a telephone line.
Throughout a brisk 2¼ hours, Ayckbourn expertly mixes these ingredients with sharp insights into love from four separate perspectives with only the doomed love between Colin and his unfortunate fiancée redeemed by true happiness. It is, the writer suggests, only the brevity of this relationship that prevents its surviving member from the traumas that familiarity inevitably breeds.
While there is a serious side to Absent Friends, and it really does shine a light on the unhappiness that seems to be an innate part of human nature, this play is still exceptionally funny.
With a limited run and so many popular stars, there seems little doubt that this excellent revival will keep the box office busy at a theatre that until recently was called the Comedy, a name that would have been perfect for this occasion.
Reviewer: Philip Fisher