Acosta Danza Evolution
Choreographers: Pontus Lindberg, María Rovira, Sidi Larbi Cherkaoui, Christopher Bruce
Acosta Danza / Dance Consortium
Donald Gordon Auditorium, Wales Millennium Centre
–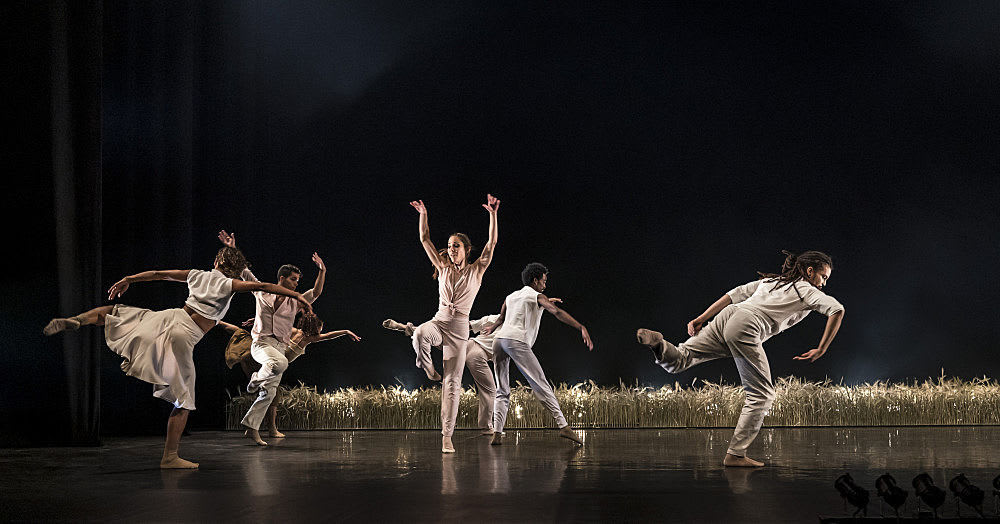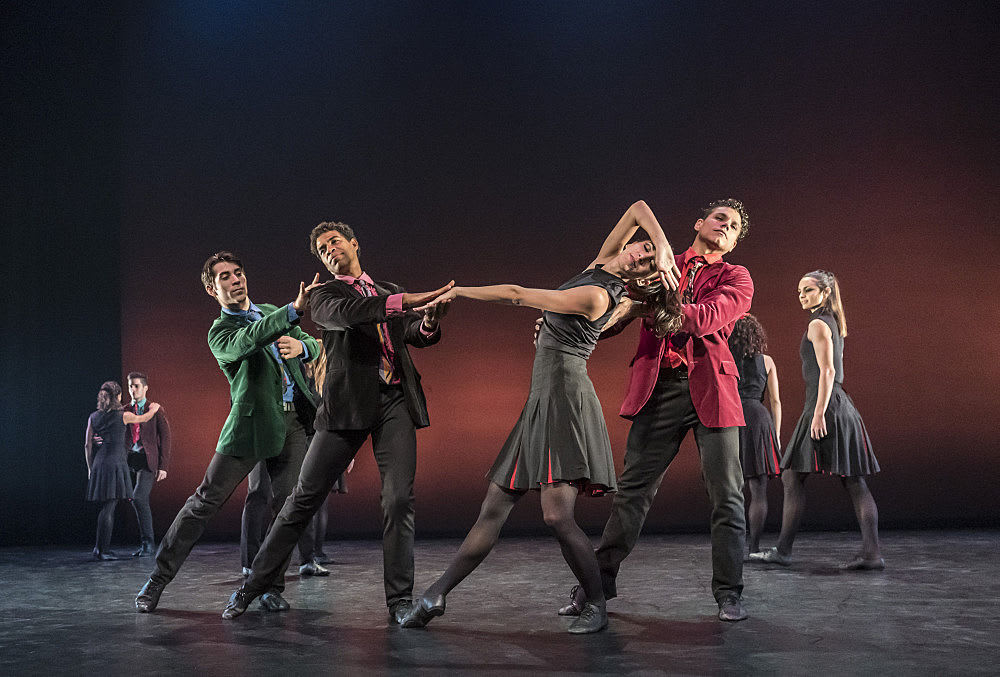 Legendary dancer Carlos Acosta, former star of the Royal Ballet (amongst several other companies), formed Acosta Danza in his native Cuba in 2015, with the intention of developing Cuban talent and creating a form of dance which integrates classical with contemporary styles whilst reflecting Cuban identity.
Evolution, which stops off in Cardiff near the beginning of their second UK tour, comprises four diverse pieces, each from a different choreographer. While Acosta himself has largely retired from active service, his reputation as an innovator and populariser ensured a full house in the Donald Gordon Auditorium, at least on the night I attended.
The first piece on the programme is Paysage, Soudain La Nuit, choreographed by Sweden's Pontus Lindberg, and clocking in at around 17 minutes. Inspired by the rhumba, the first segment, based on guitar music by Leo Brouwer, sees eleven dancers frolicking serenely in a rural location in front of a grassy installation by artist Elizabet Cervino. The second, with a more electronically inflected soundtrack by Stefan Levin, sees an increased element of sexual display, with one male dancer, then another, apparently attempting to impress a female, who seems to feign indifference.
The second piece, Impronta, is a solo, specifically created for dancer Zeleidy Crespo by Spanish choreographer María Rovira. Scored by José V Gavrilondo and inspired by African and Cuban folk styles, it sees the shaven-headed Crespo, clad in silky, clinging turquoise, hold centre-stage fluently, sensually and energetically over seven increasingly feverish minutes, amply earning enthusiastic plaudits.
The most traditionally balletic offering is the 15-minute Faun, by Sidi Larbi Cherkaoui, based on Debussy's impressionistic symphonic poem, here subtly remixed by Nitin Sawhney. This sees a male and female dancer, each in exotic underwear (costume design by Hussein Chalayan), perform individually in front of a forest backdrop before joining together in a subtly animalistic but unmistakably carnal duet.
The true highlight of the evening, though, comes after the interval, when Acosta joins the company in Christopher Bruce's classic Rooster, the best pop video the Rolling Stones never made. Ten dancers, five of each gender, interpret a series of Jagger-Richards compositions in a manner which seems to riff on the ongoing battle between the sexes, with comically strutting males in mod-style suits, and females in little black dresses with flashes of red struggling for dominance—women largely seeming to have the upper hand, until the finale; "Sympathy For The Devil", where men appear self-regardingly dominant (albeit in a rather less sinister manner than that suggested by the lyrics).
While each piece is highly enjoyable and aesthetically unimpeachable, it is Rooster which offers the most obvious pleasure, combining sexiness, humour and subtle comment.
The dancing, as far as I could tell, is flawless throughout (the other members of the company are Carlos Luis Blanco, Enrique Corrales, Yasser Domínguez, Mario Sergio Elías, Gabriela Lugo, Liliana Menéndez, Marta Ortega, Raúl Reinoso, Laura Rodriguez, Alejandro Silva, Leticia Silva and Brian González Trull), and the programme as a whole is accessible without being patronising; ambitious enough to please aficionados, whilst providing ample entertainment for non-experts.
The dancers who took part in the post-show discussion suggested that the next step in the evolution of Acosta Danza might be a full-length piece. On this evidence, both company and audiences are ready.
Reviewer: Othniel Smith