Actually
Anna Ziegler
Announcement Productions
Trafalgar Studios 2
–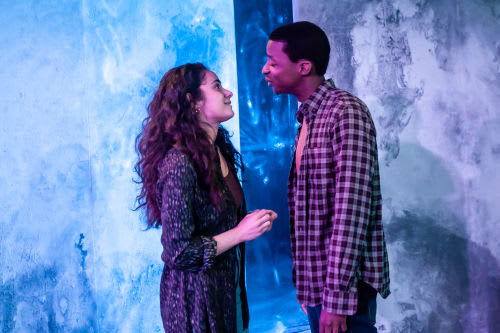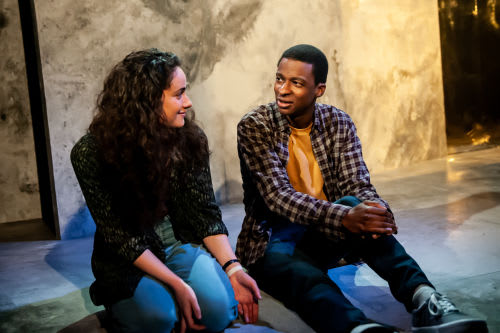 Anna Ziegler is best known in this country for her play Photograph 51, which hit the headlines thanks to the casting of Nicole Kidman in the leading role.
Actually takes place on a much smaller scale, its subject matter inevitably bringing to mind David Mamet's modern classic of University relations, Oleanna.
The blurb on the programme for the play's European première mysteriously hints at "one night, two people, three truths" and while the last of these clauses is hard to divine, this 90-minute-long two-hander is built on divergences.
One of these is between two separate strands that never fully hang together.
On one level, the play depicts, in relatively light-hearted fashion, the burgeoning relationship between two freshmen during their first couple of months at swanky Princeton University.
Less comfortably, the early scenes allow viewers to discover that young love has quickly been blighted by an accusation of rape, which may or may not have been justified. Rather than involving the police and criminal system, the University sets up a dubious kangaroo court, using the measure of "50% plus a feather", to determine the fate of the young man.
Yasmin Paige plays Amber Cohen, a Jewish American Princess who has everything going for her but still suffers from deep insecurities.
Somewhat ironically, despite suffering from a whole raft of disadvantages, musically gifted African-American Thomas Anthony, a sensitive piano virtuoso portrayed by Simon Manyonda, has the self-confidence that is generated by good looks.
Under the direction of Oscar Toeman, the actors each deliver very strong performances, convincingly getting under the skins of characters although Amber feels more fully fleshed out than her companion.
We get a glimpse into their histories, which can border on melodrama and also see how each of them interacts with both parents and a couple of representative close friends.
During the drunken blitz of an opening period at college, the pair eventually meet and, for the girl, it is love at first sight, while the guy seems happy enough to succumb to her undisguised admiration.
The inevitable happens, almost comically with Thomas Anthony's roommate literally in the top bunk, apparently observing their passion more closely than either of the drunken participants.
All of the development of their affair to this point is gently amusing, intermittently insightful if occasionally a little too predictable.
For some viewers, the problem may arise in the attempts to out-Mamet the master. Having created a convincing character in Amber, her actions through the aftermath of the "rape" do not sit comfortably with what has gone before.
At the same time, Tom seems inexplicably determined to avoid using evidence that would almost certainly have a powerful influence on the outcome of the "trial".
The issues are fascinating and there is at least one very good play in the material underpinning Actually and possibly even two. However, what is presented on stage in this version doesn't hang together as well as its playwright must have wished, meaning that viewers have the opportunity to witness a rather slight piece that could have been considerably more meaningful.
Reviewer: Philip Fisher