Adventures in the Skin Trade
Dylan Thomas, Lucy Gough
Theatr Iolo
Chapter, Cardiff
–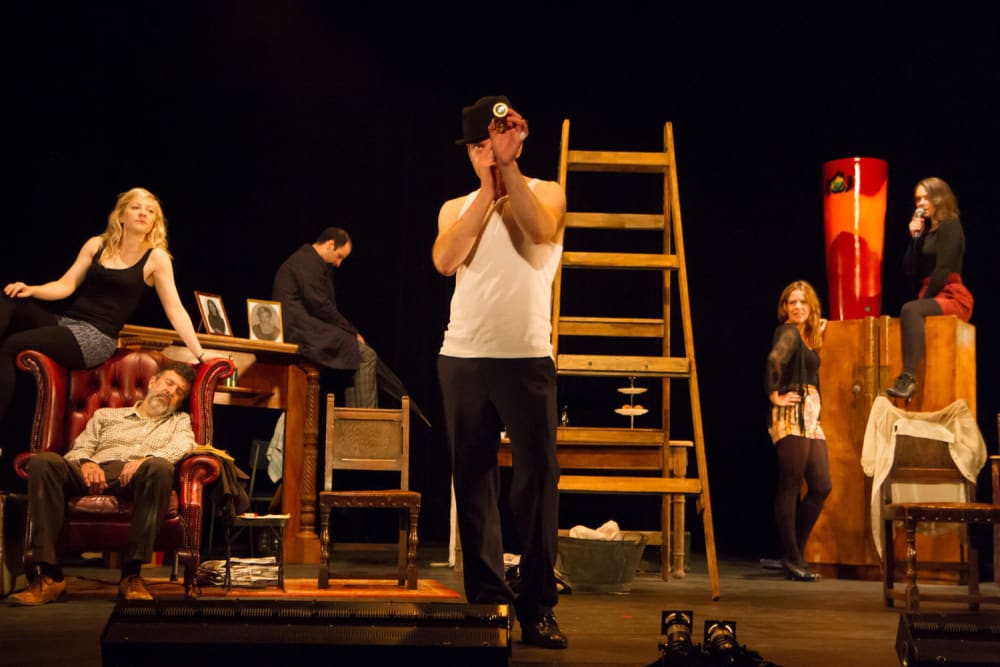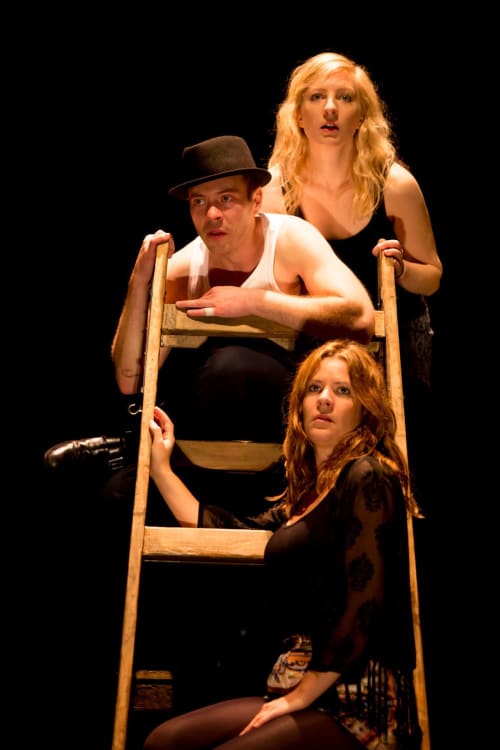 Adventures in the Skin Trade is that rare thing—a centenary tribute to Dylan Thomas which isn't a version of Under Milk Wood.
According to the exemplary programme provided by the company, Thomas's sole attempt at prose fiction was commenced in the late 1930s, and filleted for short fiction material over the next decade and a half, but remained unfinished at the time of his death. It has been explored in theatre before—most notably by Under Milk Wood filmmaker Andrew Sinclair in a 1966 production which helped launch the career of David Hemmings.
For Theatr Iolo, however, playwright Lucy Gough went back to the source material, describing it as a "wild, exhilarating journey", but pointing out the difficulties inherent in adapting a text which consists largely of surreal interior monologue.
This is the vaguely autobiographical story of Samuel Bennett, an aspiring poet, who leaves his home in South Wales in order to make his way in London. Here, he falls amongst eccentrics, and manages to get a beer-bottle stuck to his little finger—an intentionally clumsy metaphor, one assumes.
Neil Davies's set is a subtly nightmarish drawing-room, packed almost solid with vintage furniture. In an amusing visual touch, director Kevin Lewis has the cast climb through it to get from place to place.
As the action begins, a nervy Samuel is preparing to make his move, and trashes the family home and his reputation. It quickly becomes clear, though, that this is pure fantasy, and soon, his parents and sister are lovingly seeing him off on his uncertain journey.
He arrives in London with nothing in his pockets but a little money and the contact details of an apparently willing woman. He has barely left Paddington Station when he falls under the spell of a chatty furniture dealer, and accepts his offer of a bed for the night. This ostensibly charitable act results in an evening which becomes memorable for a variety of not entirely predictable reasons.
Oliver Wood is easy to relate to as the ambitious youngster. Not exactly likeable as a character, Wood conveys his apprehension, confusion and growing confidence with great charm.
The supporting cast, each playing at least two roles—as well as the chorus of nagging doubt—is uniformly good. Richard Nichols is reliably authoritative as two contrasting father figures. Jenny Livsey effortlessly shifts from caring mother to morally ambiguous black-clad tea-shop owner.
Ceri Elen is impressively unreadable as the faux-innocent London lass; Matthew Bulgo's jolly fellow resident ably carries much of the comic weight; and Ceri Ashe is all airily rough-hewn sensuality as a variety of femmes fatales.
Not having read Thomas's original, I'm in no position to judge whether or not Gough has wrought a coherent conclusion, although it seems to work in this context. The piece is less concerned with narrative, though, than with the darkly poetic rambling of a questing soul. John Norton's modernist sound design adds to the unsettling ambience.
The Cardiff run comes in the middle of an extensive Welsh tour. Dylan Thomas devotees who make the effort to go along will be entranced, amused, and perhaps a little shocked.
Reviewer: Othniel Smith