Adventures of Straker

26 Crowndale in association with Kyriacos And Company
theSpace @ Niddry St
–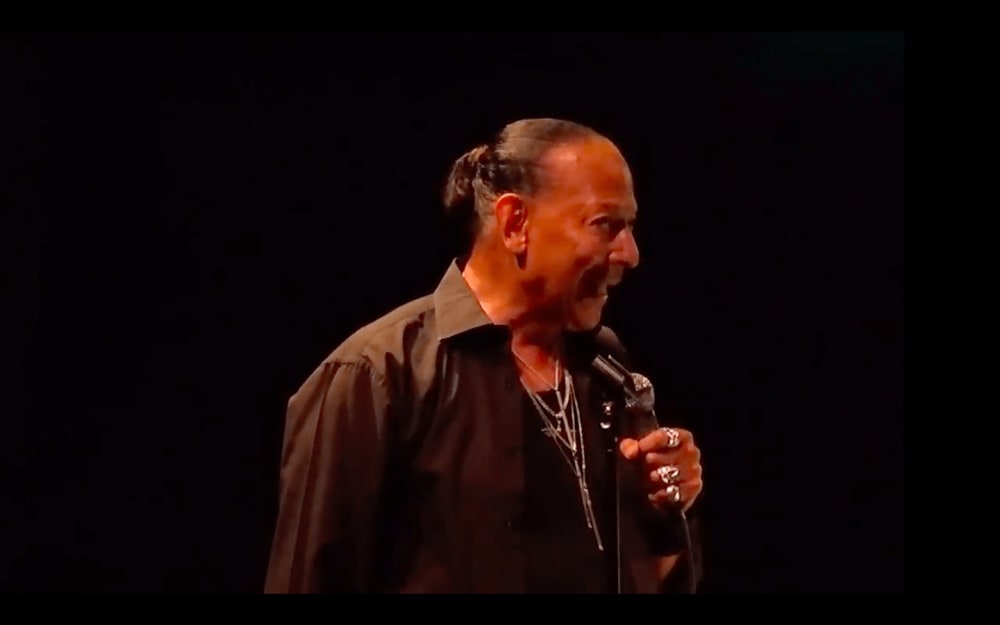 54 years on from his West End debut in the controversial musical Hair in 1968, Peter Straker is still regularly appearing on stage and in the recording studio. He had a great success on the Fringe and elsewhere with his terrific show based on songs of Jacques Brel a few years ago, and now, at the age of 78, is trying something new: a compilation show of songs from musicals he has been in, and a few that "they never asked me to be in".
He welcomes us, appropriately, with "Wilkommen" from Cabaret followed by that show's title song, which neatly segues into "Hey Big Spender" from Sweet Charity. He gives us songs from, amongst others, Wicked and Rent, then moves into the rock and pop arena with numbers from jukebox, rock and rap musicals such as We Will Rock You, Hamilton, Hot Stuff and The Who's Tommy.
He pays brief tribute to a couple of his old friends, Freddie Mercury and Lionel Bart, with "Killer Queen" from We Will Rock You and "Where Is Love" from Oliver!.
He sits on a stool with a microphone stand and his words in a ring binder; for the numbers where he is referring to the lyrics more, he doesn't sound quite as confident yet, but when he gets to a number he knows well, his voice is as strong and compelling as it has ever been, such as in the consistently eye-waveringly high "Many Rivers to Cross" by Jimmy Cliff.
Highlights for me include a wonderful version of Simon and Garfunkel's "Bridge Over Troubled Waters", "Jackie" by his beloved Brel and "Acid Queen" from Tommy, a part he played just five years ago at Stratford East.
Of course the finale is from Hair, still a great score, with "The Age of Aquarius" and "The Flesh Failures (Let the Sunshine In)", and had us all joining in with the refrain in the latter.
He is backed by the virtuoso pianist Gabriele Baldocci, also his musical arranger, a very physical player who is as interesting to watch as Straker himself.
He's only doing a short run in Edinburgh, so catch this fifty minutes in the company of a musical theatre great while you can.
Reviewer: David Chadderton