The Who's Tommy
Music and lyrics by Pete Townsend, additional music & lyrics by John Entwistle & Keith Moon
The New Wolsey Theatre Ipswich in co-production with Ramps on the Moon
Theatre Royal, Stratford East
–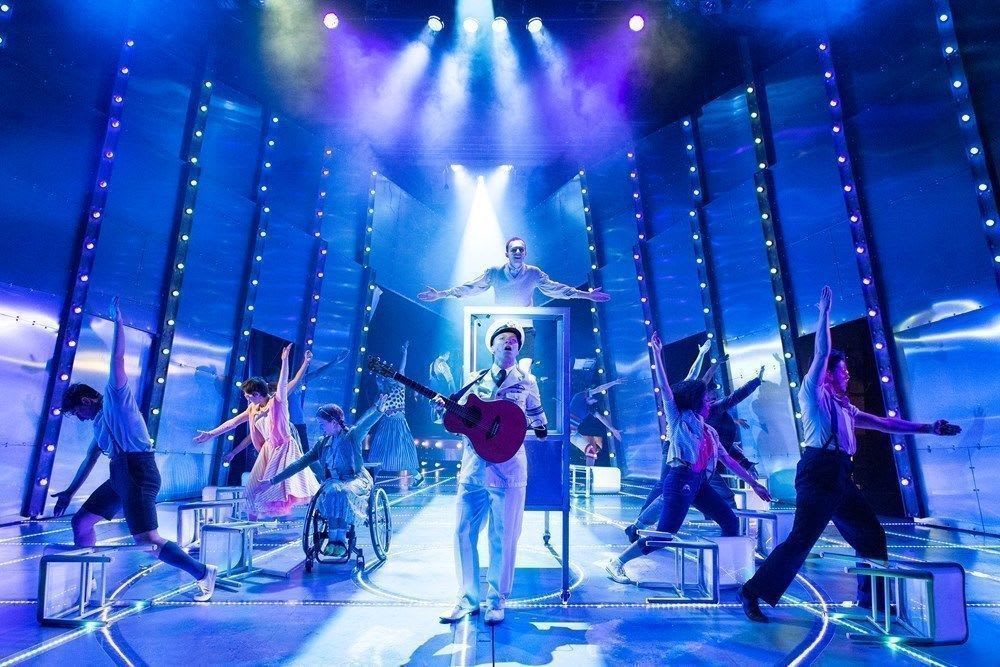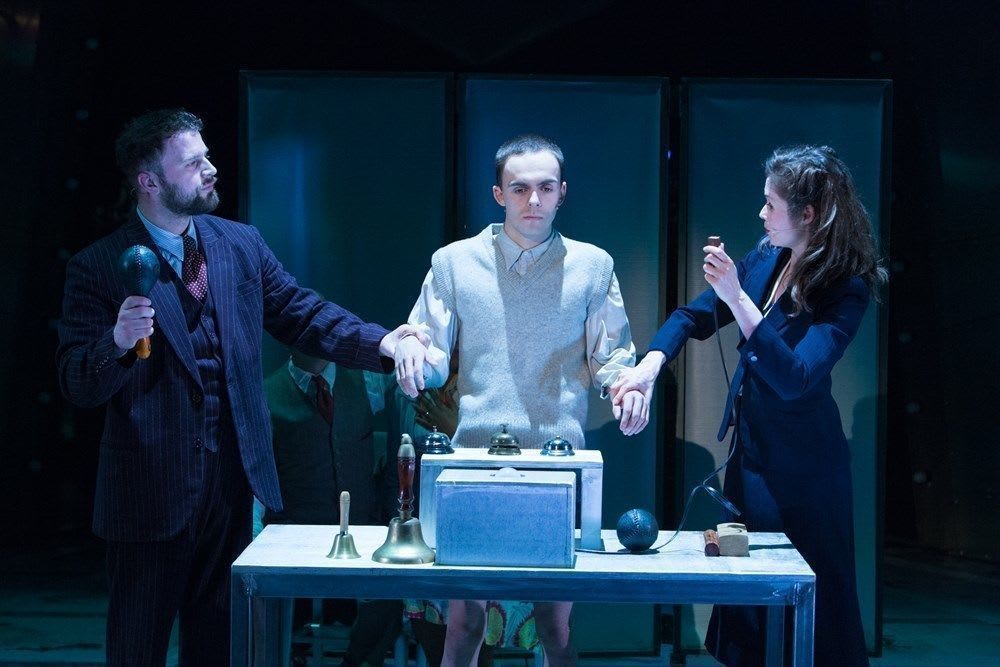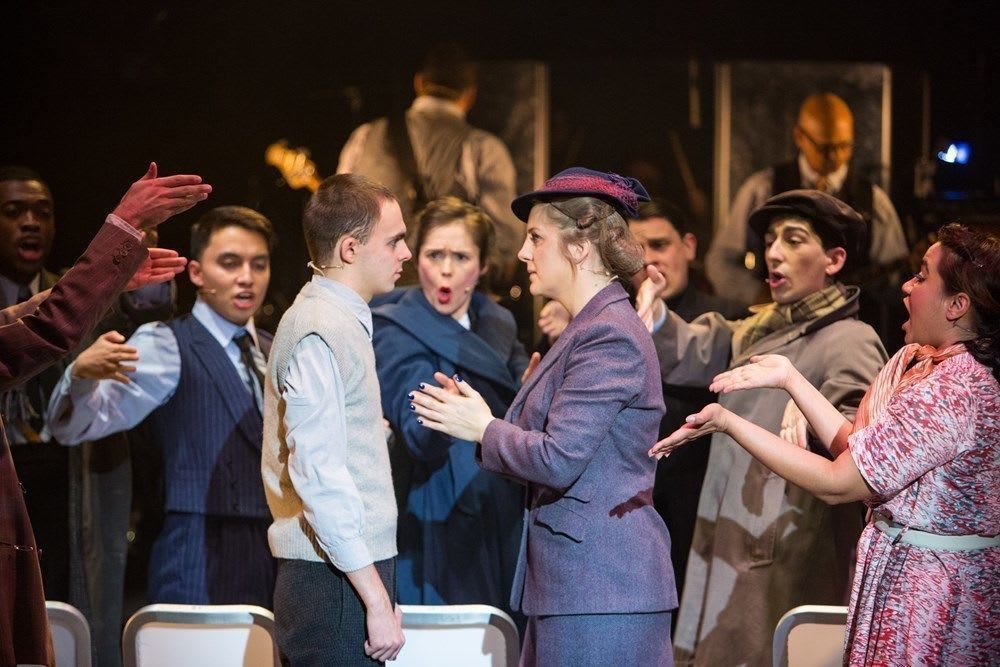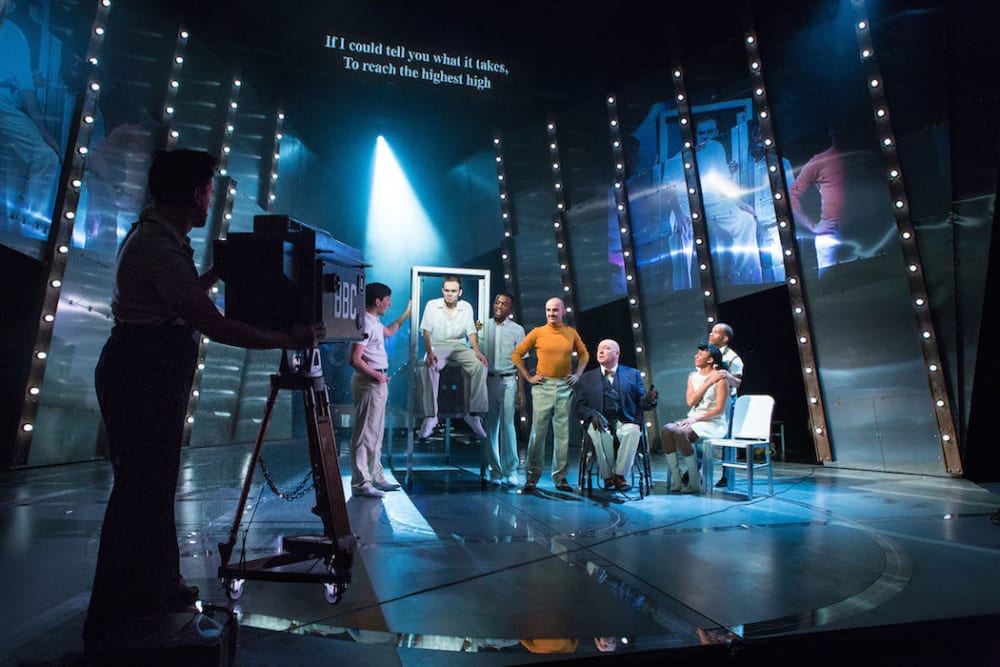 It isn't often that I join in a standing ovation but I did for this fizzing staging of The Who's classic rock opera, their 1969 concept album about pinball wizard Tommy whom childhood trauma has apparently made blind, deaf and dumb.
This is a very contemporary version that includes a new song Pete Townsend has written for the Acid Queen and begins in the present with an elderly Tommy and a reminder of cuts in disability benefits and a comment from President Trump lest we feel complacent about changes of attitude to the disabled since the days that the show presents.
The production itself is part of those changes for it's the second show in a planned six-year programme by Ramps on the Moon, a consortium of six theatres across the country and disabled-led company Graeae, that is creating work that not only caters for disabled audience members but integrates disabled and non-disabled performers and creatives. It aims to spearhead a change in attitudes and the creation of employment and artistic opportunities and it is a great demonstration of that happening in practice.
The whole show is performed in English Sign at the same time as being sung and spoken, with surtitles for those who don't hear well but don't know sign. The signing may pass between performers or used by the whole cast—it becomes part of Mark Smith's choreography.
Tommy and his mother Nora are both played by deaf performers (their voices provided by Julian Capolei, Matthew Jacobs-Morgan and Shekinah McFarlane) who share the stage with them—all giving sterling performances. The method is made immediately apparent and thereafter just part of things. There are performers in wheelchairs, an amputee in a lead role, perhaps others who are differently abled but it is their great performances that register, not disability; it is what they can do that is important.
Nora meets Captain Walker in 1940 (Max Runham looking handsome in RAF uniform and singing splendidly). They marry and she is carrying his child when he goes missing over Germany, assumed dead. Left with the baby, she meets Frank (Alim Jayda) and they are planning to marry when her husband walks in—he's survived.
Here album, film and various stage versIons differ. In this one Frank shoots him and Tommy, seeing it all through a mirror, is traumatised. Thereafter the Captain (now in a white uniform) appears to Tommy, as a ghost watching over him, singing the beautiful "See me, feel me, touch me".
While his mother and stepfather mean well for the boy and hope for help, Tommy is not only exposed to the treatment the unfeeling give to the different but to the sexual abuse of his Uncle Ernie (Garry Robson)—the lyrics "Fiddle, fiddle" echoed by signing hands reaching from darkness—and the bullying of Cousin Kevin (Lukus Alexander who makes him a mercurial dancer).
Tommy becomes the subject of medical experiments; they even seek treatment from the self-styled gypsy Acid Queen, who is given a spectacular performance by Peter Straker. Only when Tommy reveals his skill at the pintable as the "pinball wizard" do things start to change for him.
There are certainly lacunae in the logic of the story by Kerry Michael's direction and the intensity of the performance from the whole company makes you ignore them. What is amazing is the way that, while being fully engaging as entertainment, this production also highlights the message it carries both in the story and in what the these performers embody.
Ramps on the Moon was nominated for an Outstanding Achievement Award at this year's Oliviers for the production of The Government Inspector, which began its planned programme. They have capped that with this one in which disabled and non-disabled not only act, sing, and dance but often play instruments too and perform in sign in a way that is so beautifully integrated that it adds to the level of communication for everyone sighted.
The Who's Tommy has so far played only the theatres that are part of Ramps on the Moon. They are all major theatres but this work needs to be part of the mainstream—to be seen in the West End or at the National. Many productions now offer some signed, surtitled and audio described performances but this makes every performance accessible and such integrated productions to become a regular part of our theatre's programming.
Reviewer: Howard Loxton