Aesop's Fables (ages 4–7)
E V Crowe, Kaite O'Reilly, Annie Siddons and Frances Ya-Chu Cowhig
Unicorn
Unicorn Theatre (Weston Theatre)
–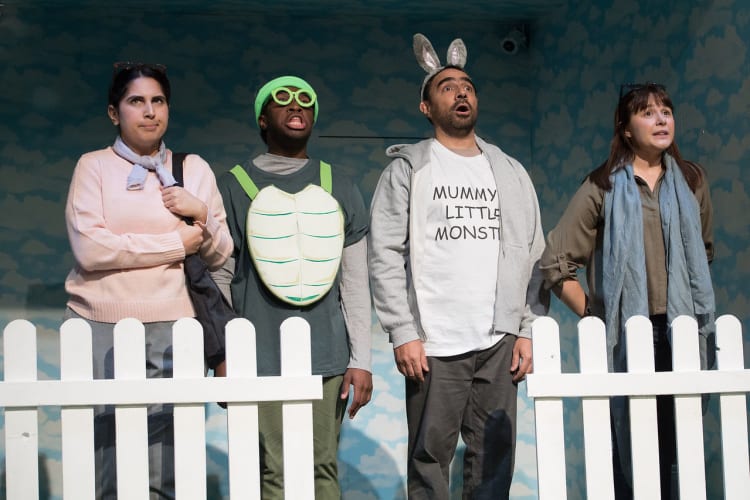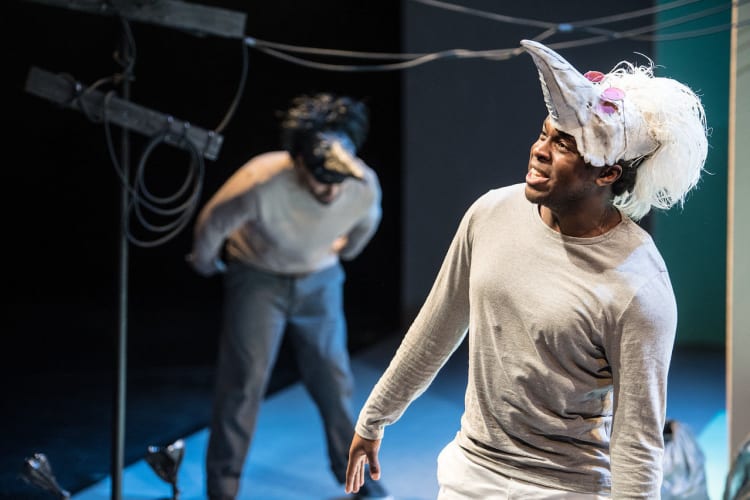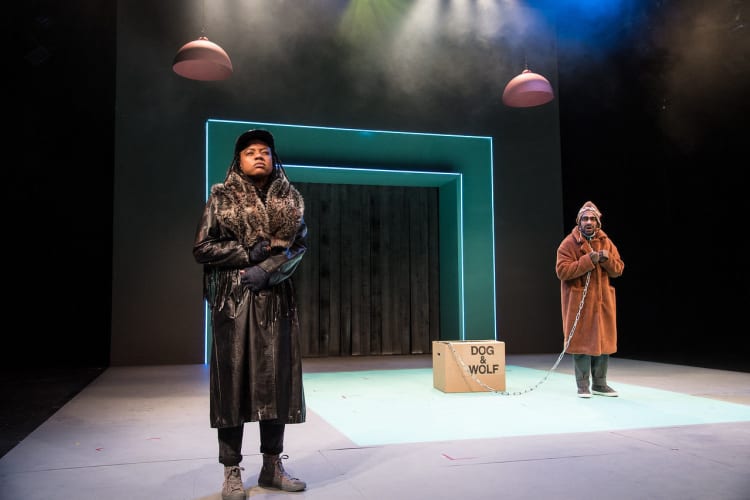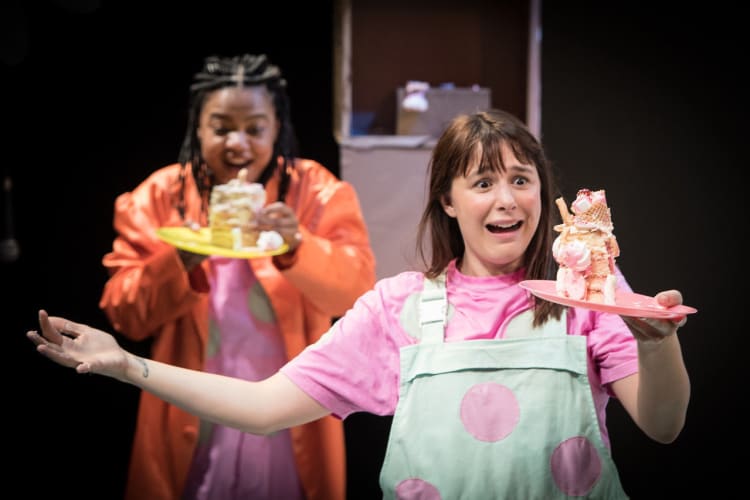 The Unicorn is presenting new versions of some of Aesop's fables in separate shows for ages 4–7 and ages 8–11 (reviewed separately) performed by the same cast and directed with great verve by Justin Audibert and Rachel Bagshaw, the theatre's Artistic Director and Associate Director.
They are scripted by a number of dramatists who have all been invited to choose one story from the 725 that have been attributed to the ancient Greek slave Aesop and make their own version of it.
This programme for younger children consists of four short plays that follow each other without an interval lasting just over an hour, during which the audience of school parties and younger children with parents all seem totally engaged, not even one going out to the toilet!
First comes Playdate by E V Crowe, which incorporates the story of the Tortoise and the Hare. A mother (Shazia Nicholls) has brought her little boy (Guy Rhys), who is already wearing a tortoise outfit, round to play with another little boy (Nathaniel Wade) whose t-shirt identifies him as "Mummy's Little Monster". Host mum (Rosie Wyatt) thinks her son should also dress up in some way, so she finds a set of rabbit ears, insisting they make him a hare, though they are far too short.
As the adults repeatedly exhort the boys to play, the adults are seen through the boy's eyes. They don't need grown-ups telling them what to do but go along with it when the mothers set a race up.
But this story now isn't about slow application versus the faster but easily distracted. These boys get there at the same time and don't care who first reached the treat at the finishing point: they share it. There's a different lesson there.
Kate O'Reilly's Dog and Wolf follows. Guy Rhys and Jessica Hayles turn themselves into a dog and a wolf in front of the audience and wolf turns up hungry at the dog's kennel. The dog gets shelter, free food, a pack to identify with and what he thinks is a glamorous present: a collar. He suggests his wolf cousin joins him but the wolf sees the chain on the collar that restricts his movement, hears the rules the dog has to abide by and knows what she'd have to give up. The actors give both animals great personalities and this, the only play that appears in both age selections, is a real delight. The younger audience seemed to especially love it. I'm not sure whether it was that which drew even better playing from the actors or perhaps it was top notch performance producing a bigger response.
Frankie and the Crow by Frances Ya-Chu Cowhig incorporates the fable about a crow filling a pitcher with stones to raise the water level to where he could reach it to drink but in this play it is an albino crow ill-treated by the other black crows and a schoolgirl who is bullied. Both are outsiders but they become friends and this becomes a mini-musical with a score by Ruth Chan.
Ant and Hop by Annie Siddons has its origins in the fable of The Ants and the Grasshopper, but they are now little girls not insects, little girls who get offered cake. One stuffs herself, the other tries to hoard it away.
Infant audiences seem to love seeing children being naughty and a child with cream all over her face as she pushes more cake into her mouth certainly pleased them, as did licking mouldy cake that had been buried. I hope they also got this fable's message about not overindulging or pointlessly hoarding.
The four plays are very different in mood and style and each child will probably have their favourite, but Lily Arnold's design and the devices used to move from play to play provide a unifying framework and the cast do a splendid job.
Reviewer: Howard Loxton