Aesop's Fables (ages 8–12)
Chris Thorpe, Naomi Iizuka, Kaite O'Reilly, Somalia Seaton (with help from Ava Uzokwe) and Chris Goode
Unicorn
Unicorn Theatre (Weston Theatre)
–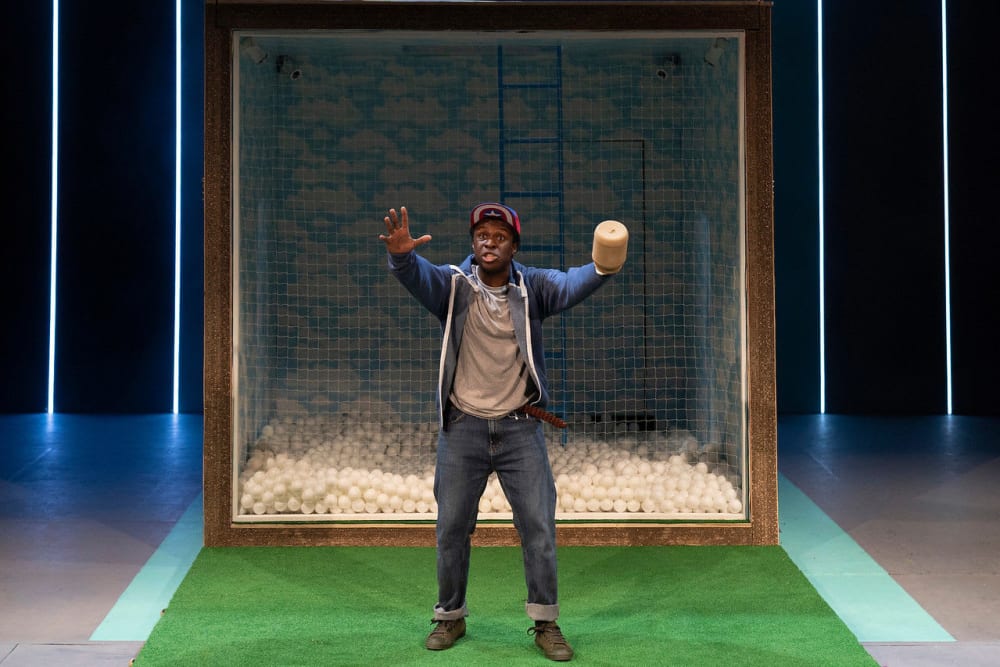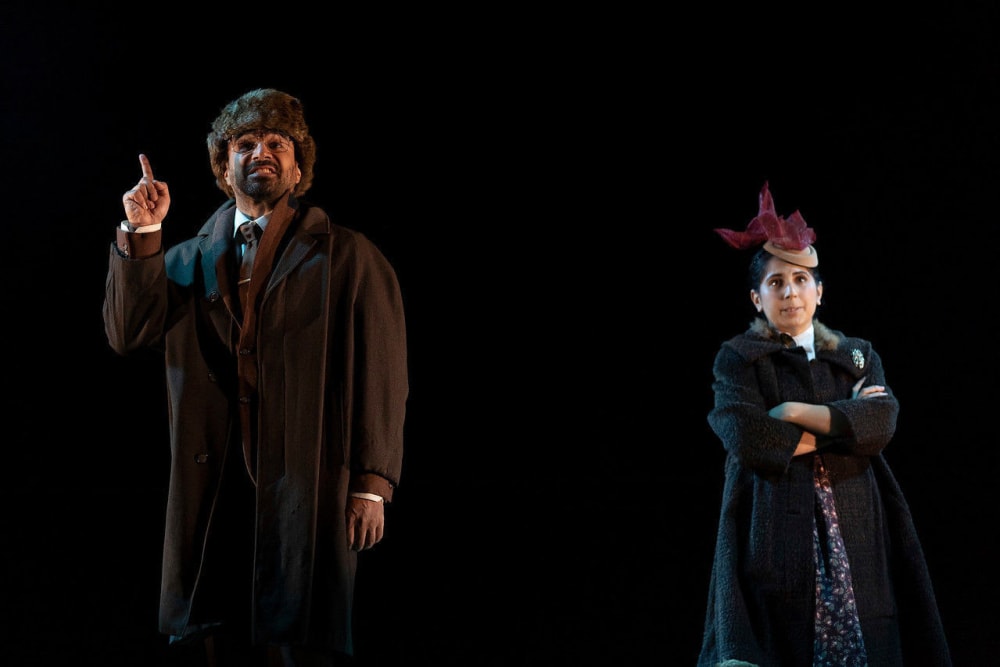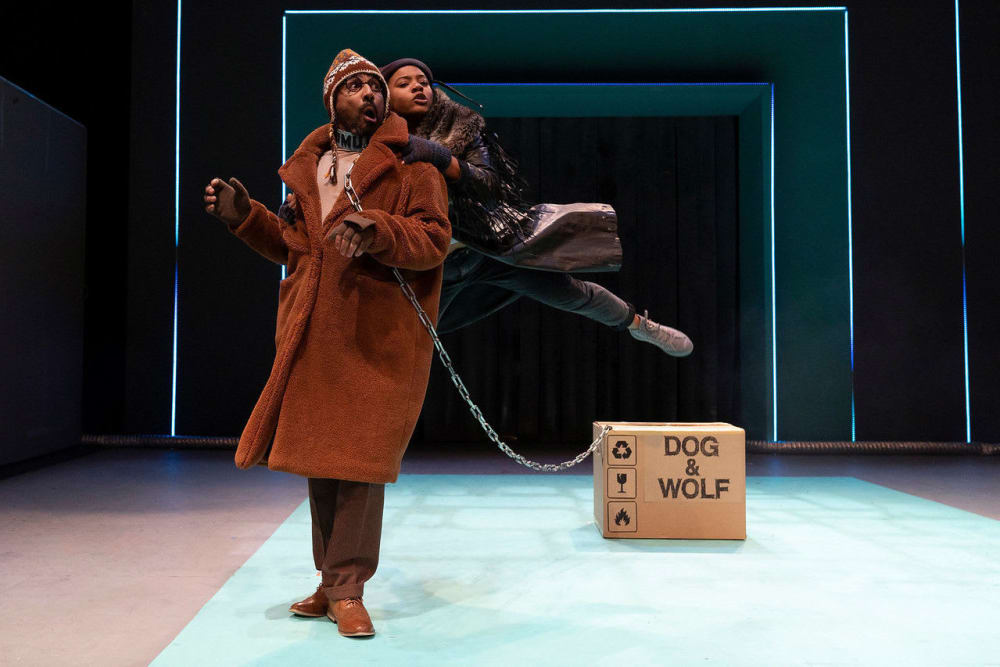 Aesop's fables have been passed down from generation to generation for 2,600 years, tales that teach a lesson about life today as they did for the ancient Greeks, though the actual message has sometimes changed over the centuries. But how do you tell them for youngsters today and in a form that makes them entertaining theatre?
To start with, you have to make a selection for there are more than 725 tales attributed to Aesop. The Unicorn invited eight talented writers to each choose one story and tell it in their way. Directors Justin Audibert (the Unicorn's new Artistic Director) and Rachel Bagshaw (Associate Director) then put them together as two separate shows aimed at different age groups.
Lily Arnold's colourful and clean-lined setting uses ribbons of light to frame an arch through which what looks like a huge cardboard box can be pushed that provides different settings and downstage sets a huge orange button, with big matching lamp shades hanging high above. When the cast press the button, lights flash and a new story starts.
The first of these in the play for those eight and up is Filberts by Chris Thorpe, a version of the story about the boy who took too big a helping of hazelnuts told as a monologue by the boy himself (Nathaniel Wade) discovered in what at first seems a cage.
He climbs out of it but he can't get his hand out of the jar that the nuts are in because his fist is too big to get through its narrowed opening. He tells us that he got there when his mum got a phone call to say he had won a competition. It's a competition he didn't actually enter but the competition people seem to know lot about him. When he goes along to the award ceremony, the nuts are in the room where he gets ready: he's been set up to be a living example of the fable's point. There is no real action but writing, staging and actor create something very dramatic.
Next comes 2 Goats. Naomi Iizuka turns the goats who won't let the other pass on a tree trunk across a chasm so that both fall and drown in the river into a divorcing couple arguing over who will have custody of their little boy. Guy Rhys and Shazia Nicholls skilfully handle the escalation from comic bickering, ridiculing each other's hats, to the vindictive obstruction that brings disaster not just to them but their son too.
The third play is Kaite O'Reilly's version of Dog and Wolf, in which the dog with his smart collar, a kennel to keep the rain off and bowl regularly filled with food tries to convince a ravenous wild wolf that she would be better off joining him.
Guy Rhys immediately gets the audience on his side, describing himself as in real-life "a grumpy little man from Manchester" but in this story a "Dog, Dog, Dog." Those who like juicy words will enjoy the use of language in this piece as he and Wolf have several goes at finding the right opening, and the front rows in particular relish the danger the wolf presents and her howls to the moon.
[To Be An Ox] And Other Possible Aspirations by Somalia Seaton adds its own twist to the story of the frog that puffed himself up to be so big that he burst. Jessica Hayles looks magnificent in leather and a horned helmet as the Ox who in this version is victimised by the Frog clan, one of whom tries to make themselves as big and strong as the Ox.
Chris Goode doesn't rewrite the story of The Wolf & the Shepherd but instead his play sets up a first reading of the script by actors and director that never gets beyond the first lines as it satirises that situation. It encourages the audience to question what counts as real in theatre with the actor cast as Wolf refusing to speak lines he says Wolf would never utter. I don't know how many in the audience would have got the self-referential joke but they certainly enjoyed joining Guy Rhys's Wolf in his howling.
There is a different selection of stories being presented for ages 4–7.
Reviewer: Howard Loxton