Afrique En Cirque
Yamoussa Bangoura
Kalabanté Productions and The Manchester International Festival
Aviva Studios, Manchester
–

Listing details and ticket info...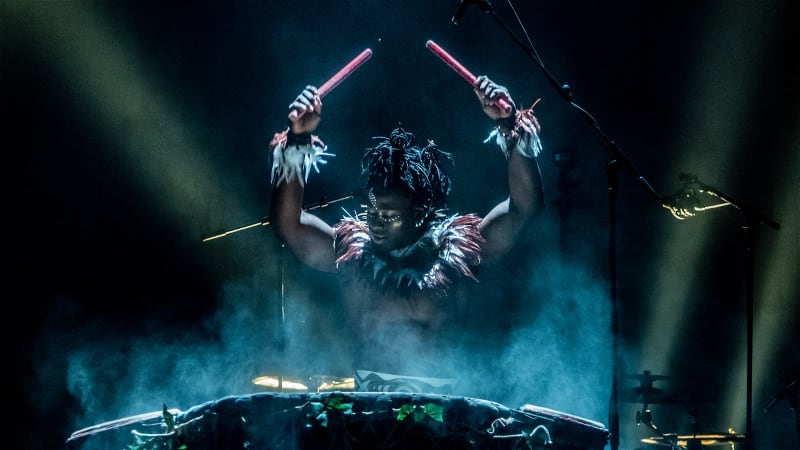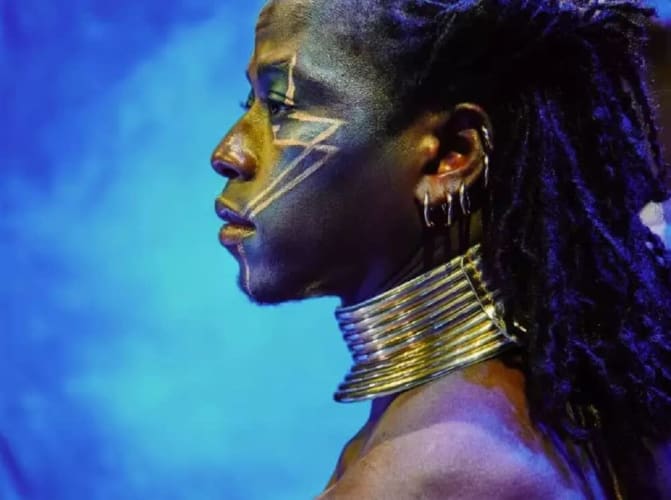 Although Aviva Studios is a brand-new venue, it is quick to conform to one of the least endearing practices of established Manchester theatres; Afrique En Cirque starts thirty minutes late.
Despite featuring elements which one would expect—death-defying acrobatics and truly disturbing contortions—Afrique En Cirque does not adhere to traditional circus norms. Circus performers usually draw attention to the risk involved in their work—they may remark on the absence of a safety net or require a drum roll to build up tension.
The mood in Afrique En Cirque on the other hand is light-hearted to the point of being joyful. The performers may well be risking life and limb but seem incapable of acknowledging the possibility of harm or even taking their skills seriously. They perform in a matter-of-fact manner barely showing any physical strain even when a colleague is balancing on their shoulders or head.
This is circus in the raw, a display of pure talent. Not only are safety nets absent, so too are any wires or ropes. Props are kept to a minimum with just skittles for juggling and a Cyr wheel for a breath-taking spinning display. This is a stunning exhibition of what can be achieved by people using nothing but their skills and physical abilities.
The approach of the cast is to keep it light and when in doubt go for a laugh. One high-risk sequence involving building a series of human pyramids upon a decidedly shaky structure is performed as a grinning bump and grind routine in the manner of The Full Monty.
Most circuses feature large casts in which individuals have unique skills. In Afrique En Cirque, a multi-talented cast of just four musicians and six acrobats / performers take on all duties. While some of the ensemble have particular talents—the contortionist twists into shapes that honestly do not seem human—each member of the cast seems capable of taking on any role, no matter how demanding.
Ironically, this community approach undermines the central concept of the show. Afrique En Cirque is staged as if taking place in a Guinean village. Efforts are made to set the scene with a low-key opening of a small town coming to life, and there is a jokey sequence involving haggling over the price of goods. But the sheer exuberance of the performers swamps the concept, as if they can't wait to perform and just want to show their skills to a highly appreciative audience.
Afrique En Cirque is a riotous, feel-good celebration. The party atmosphere is a perfect way to round off The Welcome, a series of events marking the opening of Aviva Studios.
Reviewer: David Cunningham