After Dark; or, a Drama of London Life
Dion Boucicault, Based on Les Oiseaux de Proie by Eugène Grangé and Adolphe d'Ennery
The Phil Willmott Company
Finborough Theatre
–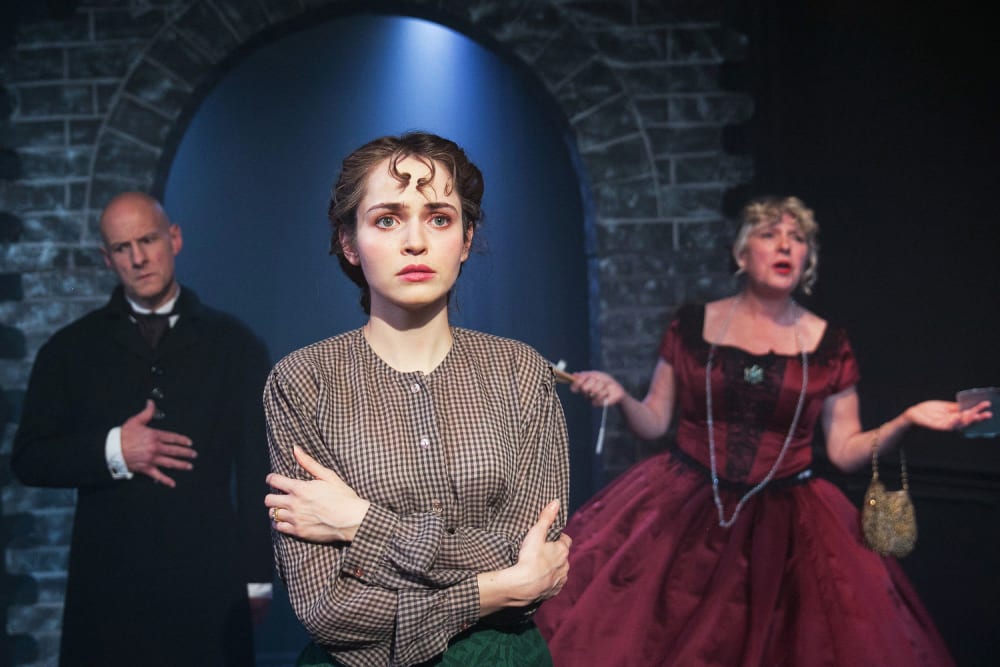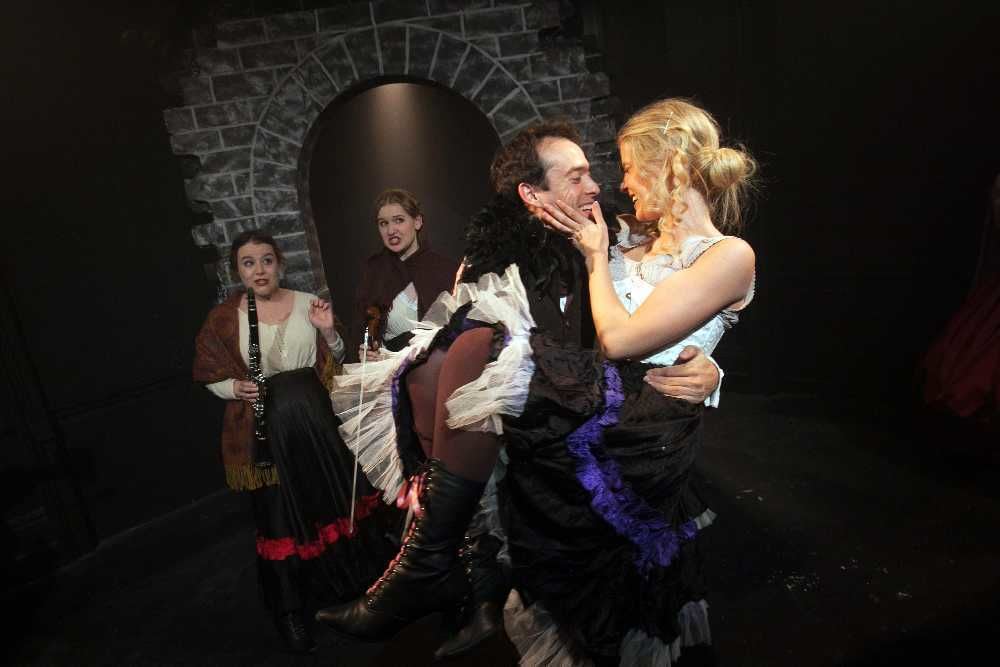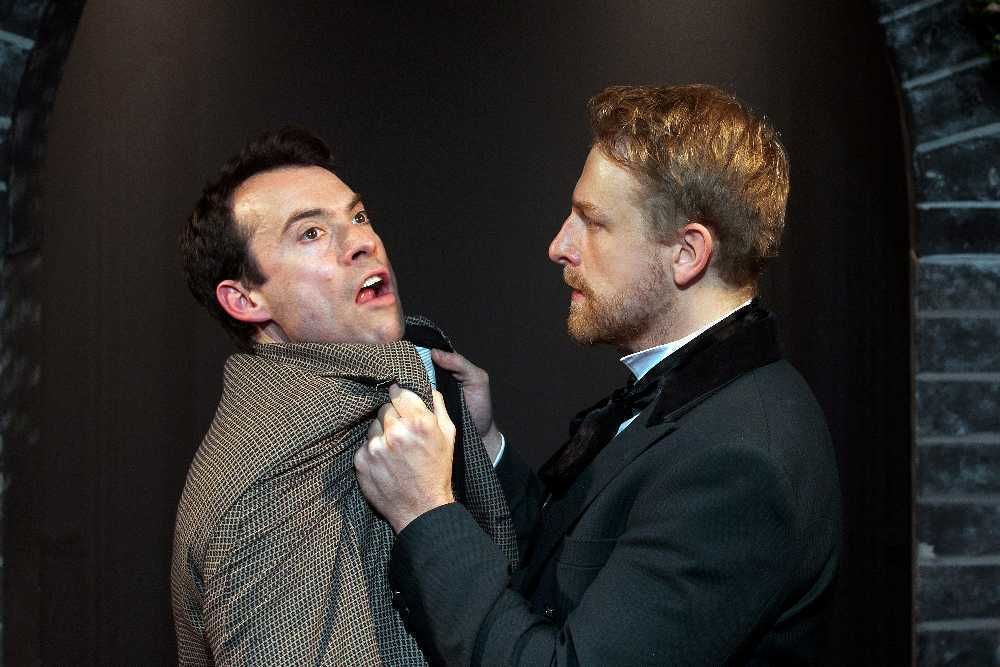 Irish playwright Dion Boucicault was the leading exponent of a long-forgotten art form known as the Victorian Sensation. These were unlikely melodramas featuring cliff-edge plots, clearly defined goodies and baddies and inevitably happy endings.
At their best, they kept delighted audiences on the edges of their seats, torn between laughter and horror as they watched handsome heroes and beautiful heroines losing fortunes and, prospectively their lives, in dramas featuring spectacular stage effects.
Phil Willmott has revived After Dark, a play which is based on Les Oiseaux de Proie, an earlier French piece by Eugène Grangé and Adolphe d'Ennery which enjoyed a very quiet 150th birthday last year, in a wildly enjoyable version that lasts just under two hours and takes liberties with the original that rarely impinge on the fun.
He also expertly manipulates a cast of 12 on the tiny Finborough stage, props designed by Hannah Postlethwaite largely restricted to two mobile arches that rarely remain in place for more than a minute or two. Colour is provided by costumes, which look authentic but were almost certainly sewn together on a shoestring by Penn O'Gara.
The evening opens with a tragedy, as Jemima Watling's Eliza watches her father killed by an underground train on the Metropolitan Line in full view of Queen Victoria and Britannia.
Cut to a marriage between Eliza and Jonathan le Billon as the penniless aristocrat George Medhurst, not only a drunkard but also an inveterate gambler.
Despite (or actually because of) a generous inheritance on this occasion, the path of true love will never run smoothly in one of these dramas and, right on cue, the deliciously malign Victoria Jeffrey appears in the guise of London's Queen of Crime, Dicey Morris, a rough diamond given to hilarious malapropisms.
This proper Madam runs a riverside gambling den, frisking the wealthy with the assistance of a team of unfortunate women, happily represented by a trio of musicians (Gabi King, Rosa Lennox and Helen Potter) who enliven the evening with a series of traditional music hall songs.
While Dicey might seem to be the epitome of evil, she has competition in the form of Chandos Bellingham, the excellent Toby Wynn-Davies portraying a lawyer so crooked that he has already been condemned to death, should the authorities in Tasmania ever track him down.
All of these ingredients contribute to a constantly twisting, consistently preposterous plot that builds to an uncharacteristic climax, in that it is not a pretty lady but loyal lawyer's clerk Gordon Chumley played by Tom Fyans who, at the moment that he attempts to save the maltreated (including his own lady love played by Jazz Sanders) from the forces of greed, seems destined to be killed by a cleverly envisioned train, one of several impressive low-budget special effects.
The only surprise in the evening's dénouement is that the bobby on the beat doesn't manage to marry one of the musicians (or maybe Queen Victoria), given the tenor of everything else going on.
With the assistance of a cast, every one of whom is willing to overact whenever required by the script, Phil Willmott has created a delightful, atmospheric entertainment that is well worth a trip down to Earls Court.
Reviewer: Philip Fisher