After The End
Dennis Kelly
Dirty Protest
Sherman Cymru
–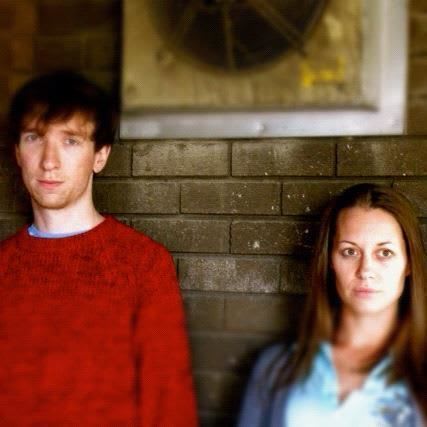 Dirty Protest has spent the past five years building up its profile in Cardiff (and occasionally beyond) by staging readings of short plays in a number of non-traditional venues (some of them annoyingly uncomfortable), reaching out for new, young audiences, and giving much-appreciated exposure to dozens of writers (myself included, to declare an interest) and actors. The goodwill thus accumulated has resulted in full houses for their first full-scale production, mercifully in a real theatre—the Welsh premiere of Dennis Kelly's 2005 apocalyptic tragi-comedy After The End.
Set in a suburban bunker in the aftermath of what is assumed to be a small-scale nuclear attack perpetrated by terrorists (probably with beards), the play is a two-hander. Mark has rescued his work-mate Louise from the devastated, corpse-strewn streets and now they must negotiate a new kind of relationship. What ensues is a blackly humorous, periodically brutal struggle for dominance in a somewhat less than brave new world.
The characters are recognisable almost to the point of being stereotypes: Mark is the socially awkward survivalist, in Star Wars tee-shirt and with a fatal addiction to "Dungeons and Dragons"; Louise, the pretty, popular, vivacious girl from the office. They are brought to life, though, through profoundly committed performances by Grufudd Glyn and Kezia Burrows (although in conveying her character's initial shellshock the latter is, on occasion, a little too softly spoken). Cai Dyfan's set is convincing in its bleak economy, and director Mared Swain pushes her fearless cast to the limit.
Given the high-concept premise of the piece, very little happens, in terms of narrative, which one would not expect to happen, at least until the denouement. The relish with which the actors attack Kelly's scabrous dialogue, however, in conjunction with the universal, traumatic resonance of the scenario makes for ninety minutes of chilling entertainment, as both Mark and Louise find hitherto unsuspected reserves of darkness within themselves.
The play only briefly touches on the wider political context, and then only to highlight the naiveté of the protagonists. Its real subject is the depths to which any of us might be driven by desperation and obsession, and it succeeds in gnawing away at a wide range of fears and insecurities. The final scene is soberly reflective and subtly devastating.
This is a fine production of a disturbingly perceptive, painfully funny play, providing abundant evidence that the talented and highly ambitious Dirty Protest team will find little difficulty in continuing to make their mark in future.
Reviewer: Othniel Smith