After Dido
A new film and theatre piece inspired by Purcell's Dido and Aeneas
Co-production with English National Opera
Young Vic
(2009)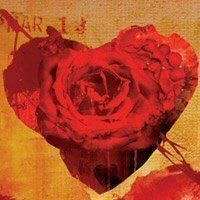 In the good old days of well made plays, it was possible to go to a theatre and come away knowing exactly what you had seen and why.
If the two shows scheduled to open tonight, After Dido and Panic, are anything to go by, Marshall McLuhan was right and the medium is the message.
Katie Mitchell now creates theatre that says a great deal more about her than the work's originator. Indeed , the posters proclaim that this 80 minute long operatic evening has been generated by the Waves team rather than Henry Purcell and his librettist Nahum Tate.
To those in the know, that means a stage packed with high tech gadgetry presenting an intricately constructed and perfectly choreographed film that may not say much but has a bleak beauty.
This time around, Miss Mitchell is working with ENO on one of the earliest English operas, Dido and Aeneas, to mark the 350th anniversary of the birth of its composer, Henry Purcell.
The music, played on period instruments directed from the harpsichord by Christian Curnyn, is gorgeous, as is the singing led by soprano Katherine Manley and mezzo Susan Bickley. There is also a real surprise, as the team of film and sound technicians suddenly burst into mellifluous song.
The film and sound work is immaculate and surprising as ever, simultaneously showing the underlying components and their results.
The story is where one might easily get lost, having a very limited amount to do with the love affair between the Carthaginian queen and her exiled Trojan paramour, recently seen in Marlowe's version at the National.
The film quietly tells three apparently unconnected stories of Home Counties loneliness.
Sandy McDade, a champion when it comes to depicting despair, plays a desolate lady who has just lost her husband.
Amanda Hale is a younger woman whose life and love has reached such a nadir that she ends up taking the familiar exit combination of pills and spirits.
Finally, Dominic Rowan and Helena Lymbery play a couple whose relationship might be on the rocks but moving towards reconciliation, though it is impossible to guarantee that that is the subject.
While Purcell's opera and the film, compiled with the assistance of designer Vicki Mortimer and Director of Photography Leo Warner, are both things of beauty, the connection between the two beyond the loose theme of lost love is far from clear. Even so, After Dido looks and sounds great and both parts hold the attention.
Playing until 25th April
Reviewer: Philip Fisher