Again
Stephanie Jacob
Mongrel Thumb
Trafalgar Studios 2
–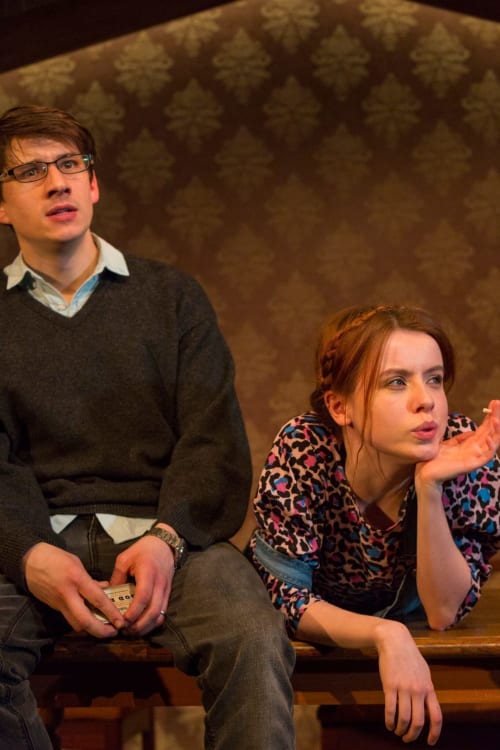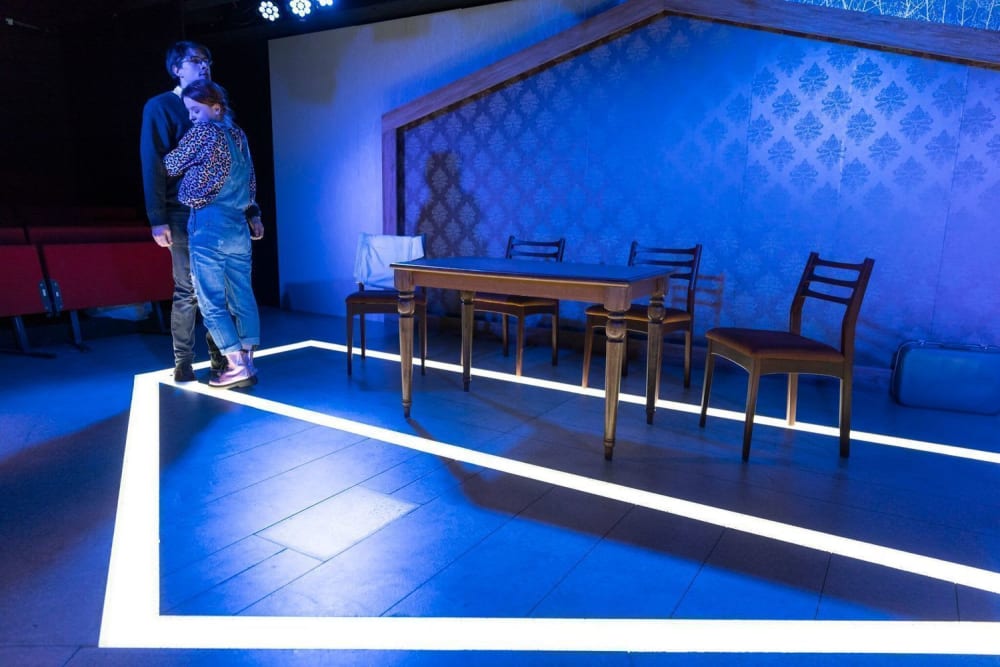 Actress turned playwright Stephanie Jacob has completed a hat-trick of memorable new plays by female writers in the first six weeks of the year.
Whether it is intentional or otherwise, Again bears many of the hallmarks of Caryl Churchill, with form being as significant as content for much of the 75-minute running time.
Hannah Price skilfully directs an impressive cast on a simple set designed by Anthony Lamble and greatly enhanced by Sebastian Frost's subtle but evocative sound design.
The underlying premise is that the world has moved far from the days when nuclear families lived together in perfect harmony. The quartet portrayed here effortlessly demonstrates that rather than the traditional horse and carriage, in their case love and marriage go together rather more like a motorway pile-up.
Chris Larkin's impecunious Tom has deserted his wife Louise played by Natasha Little to take up a new relationship that seems little more comfortable with the presumably considerably younger Sheena, although the presence of five-year-old Chloe brings at least a ray of happiness, as does a controversial pregnancy.
Whether it was the break-up of their parents' marriage or merely the psychological challenge of living in a post-truth and post-family world, the couple's two grown-up children Adam and Izzy are highly strung, emotional opposites.
Charles Reston plays a young man ironically referred to by his sister as "the Professor", who seems to spend most of his time in libraries and is planning to move back in with mum when his partner starts a new job out of town. We quickly discover that Adam is so "locked inside himself" that he cannot be far from being clinically diagnosed as suffering from mental illness.
At the other end of the scale, Rosie Day depicts a scatter-brained young woman who regards irresponsibility as a badge of pride, whether sexually, financially or in any other aspect of life.
While this set-up may sound desperately contrived, thanks to the efforts of the cast and director and a skilfully penned script, it is constantly surprising and challenging, easily holding the attention and, like a page-turning novel, making viewers want to know what is going to happen next. It also gets deep into the psychology and personalities of each of the four individuals, every one of whom seems fully fleshed out, which is no mean feat.
To add to the family traumas, the play is structured in a particularly striking fashion, presenting alternative truths in short spurts, often offering three or four different versions of how this highly emotional family might react to specific challenges.
Again is a really fine piece of writing and fully deserves this try-out in a small scale West End theatre. Given the right promotional opportunities, it might deservedly do good trade at a higher profile venue at some time in the not too distant future.
Reviewer: Philip Fisher