Against
Christopher Shinn
Almeida Theatre
–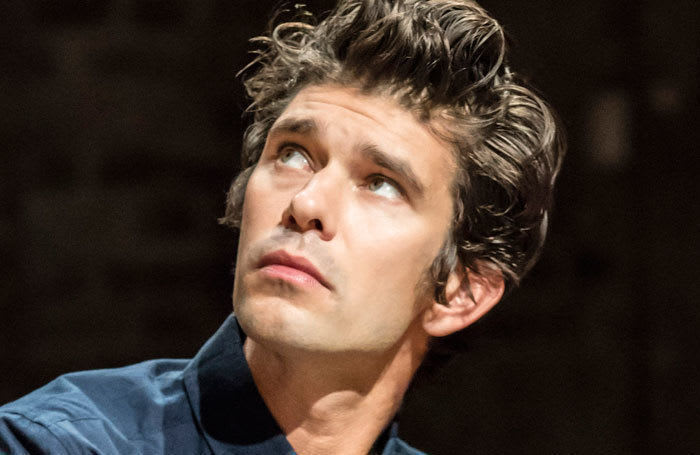 American playwright Christopher Shinn has obviously decided that a wide-ranging state of the nation play lacks ambition. Instead, Against might better be characterised as a state of the planet play.
Its central figure is Luke, a self-confessed arrogant Silicon Valley billionaire, played with great subtlety by Ben Whishaw.
As the evening opens, the Branson / Gates / Bezos figure has received a message from within, possibly delivered by a God in whom he does not believe, which the arch entrepreneur shares with his literary ghost, Amanda Hale taking the role of Sheila.
This tells him to seek out "violence", which he does in the aftermath of that favourite American pastime, a high school shooting.
There, the gentle, naïve Luke opens himself up to everyone like a new Messiah, hoping to bring peace to the world on a mission that viewers might conclude owes more than a little to the spirit of Ghandi or even that of Buddha.
As story develops, he seeks out other trouble spots, visiting a college that has endured a high profile rape, a prison and then, after trying his luck with a pair of ageing junkies, a fulfilment centre for Equator, an Amazonian super-corporation that specialises in selling dreams but treats its staff like badly behaved children or prisoners. There, he catches up with an old friend, the avaricious CEO. Kevin Harvey doubles this role of Jon with some rare comedy playing the kind of pushy, off the wall college professor who might persuade many students to give up their vocations.
Throughout, Luke is in search of himself and his soul as well as a new philosophy for the planet. This is tough on devoted Sheila, who would settle for a brief spell in the sack but prefer eternal love.
By the end of a gripping evening that runs to just under three hours, every visitor will probably come to a different conclusion about Luke and his purpose. However none would dispute the fact that his messianic message is powerful, attacking globalisation, corporate greed, hypocrisy and his country's gun laws, while skirting around the borders of religion and religious as well as gender intolerance.
At the same time, Luke is the kind of loner who, despite sharing synchronicity many of those whom he encounters on this journey to personal knowledge, struggles to develop interpersonal relationships regardless of good intentions.
In any event, those lucky enough to get tickets for this relatively short run can look forward to enjoying Whishaw's entrancing performance, Ian Rickson's simple, uncluttered production utilising an open design by Ultz and the scope of a sweeping and massively ambitious work that has the potential to provoke plenty of heated debate in the hours and days after leaving the theatre.
Reviewer: Philip Fisher