Ages of the Moon
Sam Shepard
The Vaults, Waterloo
–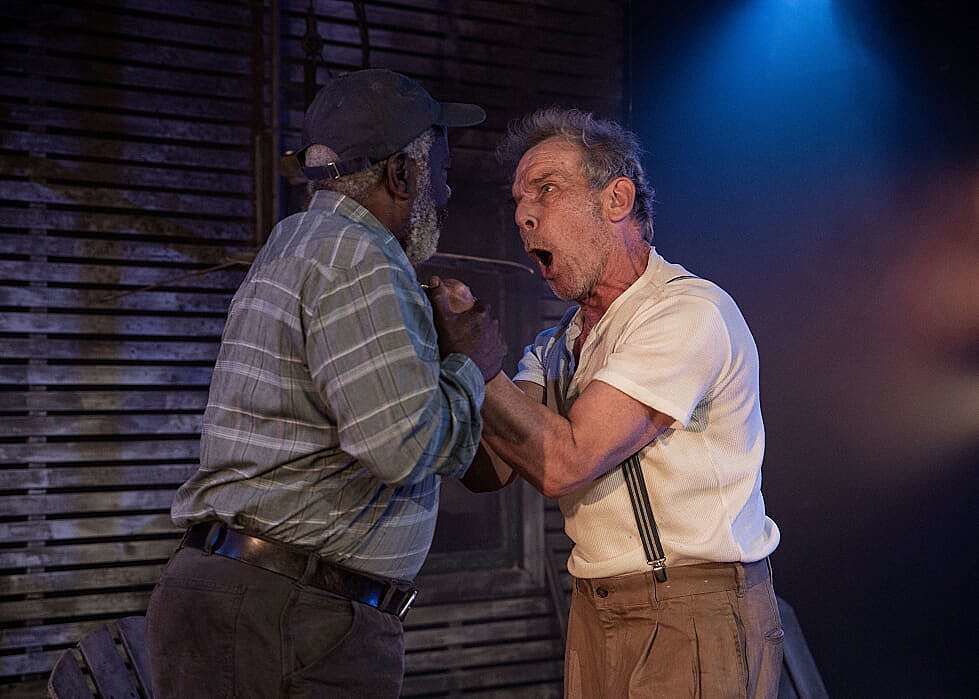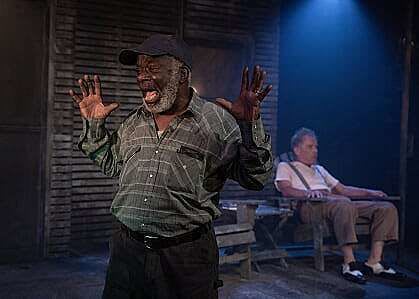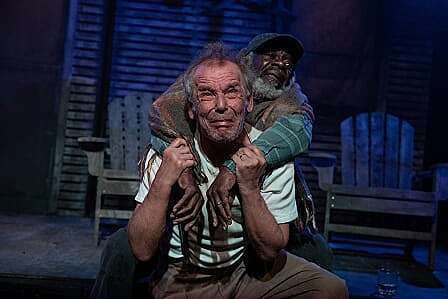 This hour-long play by the legendary Sam Shepard has an unusual production history. Rather than starting out in his native America, the two-hander premièred in Dublin 10 years ago starring Stephen Rea and Sean McGinley, who then took it off-Broadway.
A decade on, Alexander Lass has the privilege of presenting the first United Kingdom production.
This piece, which will inevitably draw comparisons with Waiting for Godot, features Christopher Fairbank as Ames and Joseph Marcel playing Byron.
These old friends of close to half a century's standing must be well into their 60s when they meet after a long break on the porch of Ames's fishing cabin somewhere in the wilds of what is probably Kentucky.
Following the pattern of Beckett's existential classic, very little happens and there is even an interregnum before it fails to happen again.
Fuelled by bourbon, the men catch up and reminisce about old times. The reason for Ames's banishment to the wilderness from his loving wife is quickly established to be a brief link with a much younger woman, while Byron has more terminal reasons for his own recent isolation.
The stories that they share go nowhere, particularly the lengthy tale of a meeting at the Derby with country and western singer Roger Miller.
As the two men wait for a rare lunar eclipse, guns and death impinge on the arguments and reminiscences but have little more impact than their drunken blokey stories of the old days.
Ages of the Moon takes a short, quirky look at what it means to be an ageing, politically incorrect man at a time when that breed is fast going out of fashion and makes some perceptive points without ever setting the world on fire.
Reviewer: Philip Fisher