Agnes Colander
Harley Granville Barker, revised by Richard Nelson
Theatre Royal Bath
Jermyn Street Theatre
–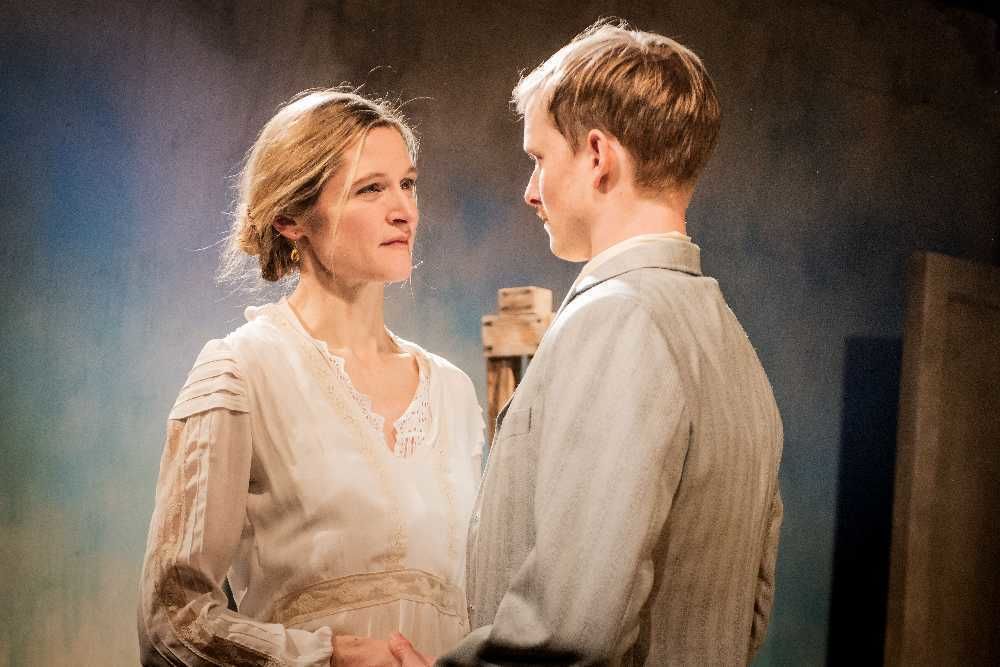 It is not every day that theatregoers get an opportunity to view the world première of a play by a seminal writer and man of the theatre who has been dead for almost three-quarters of a century.
Indeed, Agnes Colander was actually written at the end of the 19th century while Queen Victoria was still on the throne.
At the time, Harley Granville Barker was only in his early 20s, pursuing a career as an actor and probably riffing around the idea of writing for the theatre as well.
This collaboration, which features a text revised by Richard Nelson and is directed by Sir Trevor Nunn, made its stage debut at Theatre Royal Bath's Ustinov Studio, ahead of this London transfer.
Granville Barker is now best known for large-scale, magisterial works that have stood the test of time especially well, focusing on politics and people often in equal measure.
Agnes Colander, which is subtitled "An Attempt at Life", has a Shavian feel, which may be no great surprise, since the writer was preparing to act in Shaw's Candida as he was penning the script.
Naomi Frederick takes the central role of a young woman looking to challenge English societal norms at a time when few had the courage to do so. Working in one of two studios, each beautifully realised by designer Robert Jones, this independent proto-feminist ploughs a determined furrow, largely eschewing company.
However, the young woman is courted by two contrasting suitors. Uncouth, muscular Otto, portrayed by Matthew Flynn, is a disdainful Dane who also paints. To complete the picture, Harry Lister Smith takes the role of his antagonist Alec, an archetypally effete English gent.
Following an unexpected revelation that the eponymous heroine was married at 17 to a famous English writer but deserted him for lack of love, she flees to Normandy, setting up as the "wife" of the moody Danish artist.
There, she builds up an acquaintance rather than a friendship with a strange English widow, Sally Scott's Emmeline Marjoribanks, whose personality seemed designed more to fulfil the needs of the play than represent any living, breathing human being.
More pertinently, young Alec crosses the channel to create a significant conflict, helping Agnes to understand herself, realise the limitations of an illicit relationship with Otto and consider whether her artistic, intellectual and physical needs will be best satisfied in France or England.
While it is always exciting to see the world première of a rediscovered work from a favourite playwright, this wordy piece feels very much like an early attempt to find a voice and medium rather than a fully-fledged masterpiece. Even so, the two-hour-long play has received a well-considered production and would certainly be worth a visit for anybody who is devoted to the works of its author or, for that matter, George Bernard Shaw.
Reviewer: Philip Fisher