#aiww - The Arrest of Ai Weiwei
Howard Brenton based on Ai Weiwei's account in Barnaby Martin's book Hanging Man
Hampstead Theatre, London
–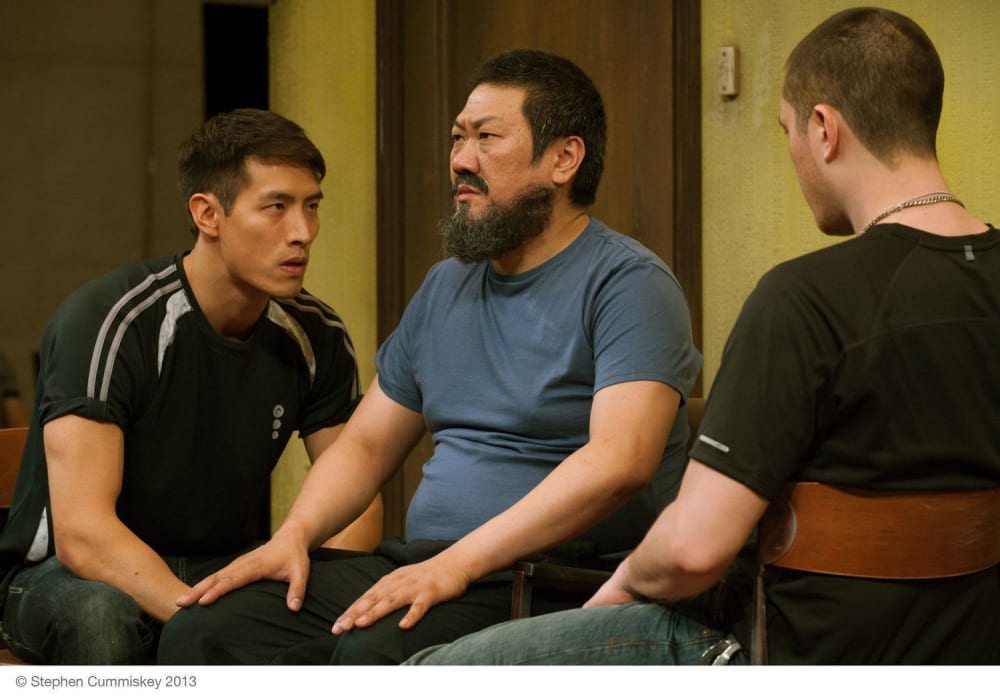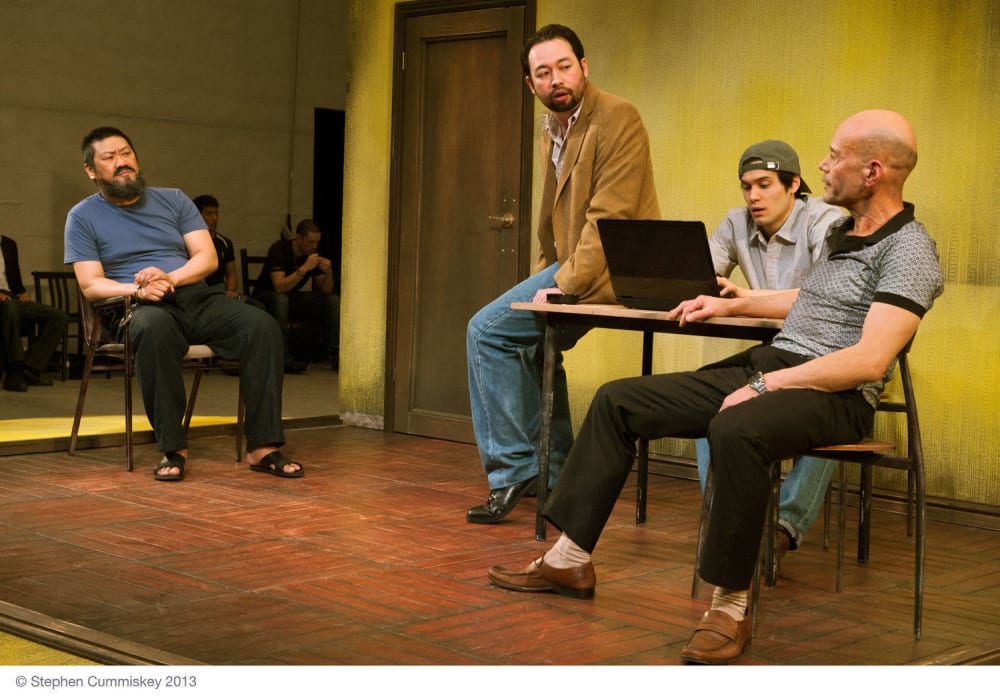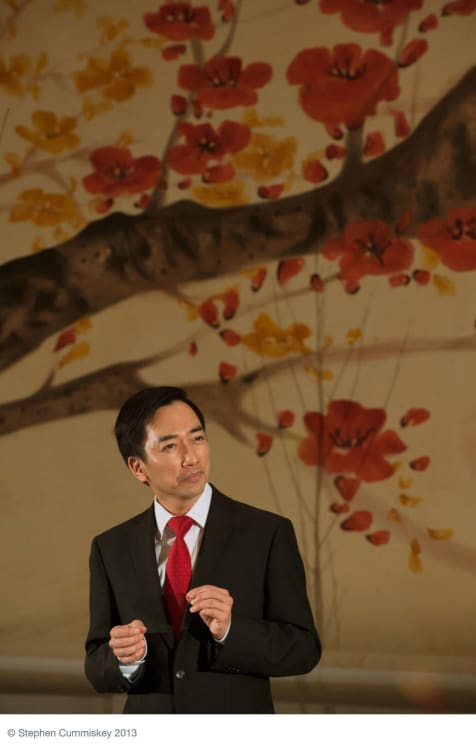 As a piece of political reportage, #aiww - The Arrest of Ai Weiwei is both timely and powerful.
It relates the story of an experimental artist who fell foul of politics in a country whose repressive regime could not accept criticism.
At the same time, through months of interrogation compressed into a couple of hours of stage time, the audience is subtly introduced to the art and aesthetics of Ai Weiwei and also something of the politics of China today.
James MacDonald's production takes place on a stage that resembles one of those big, empty art galleries containing a single structural piece of unintelligible modern art, designed by Ashley Martin Davis.
In this case, the oversized box loses its walls to become two different interrogation chambers, one seemingly in Beijing, the other in the countryside.
Ai Weiwei's fame and misfortune lies not so much in his work, which would sit well with that of Young British Artists such as Damien Hirst and Antony Gormley, but his extraordinarily successful sideline.
In addition to painting or rather constructing his artistic visions, Ai Weiwei became one of his country's most prolific and controversial bloggers.
This spread his name far beyond the boundaries of China, allowing millions of people around the world to learn his views about the perceived failings of that country's government, which landed him in prison.
The global recognition allowed the dissident to build up a massive following, which deeply unsettled the powers that be. In fact, one of the most interesting benefits of the evening was to learn that, while the Chinese government felt well able to suppress blogging, they consider themselves to have no power over users of Twitter.
His young constituency is represented in the theatre's opened out wings by a team of almost a dozen netizens (a newly-coined term that could easily spread like wildfire). They silently observe proceedings, as their enthusiastic counterparts did at a distance over the Internet.
The interrogation methods used to draw a public confession from the innocent artist primarily relied on boredom, intended to drive the prisoner towards madness. In this case, the irony is that Ai Weiwei's spirit is so great that the interrogators seemed to struggle as much as their supposed victim.
Ultimately, in the greatest irony of all, the artist was eventually convicted not of murder or bigamy as originally proposed, but merely a trumped-up charge relating to failure to pay his taxes on time.
There is no reason to doubt the veracity, validity and accuracy of the portrayals. After all, Ai Weiwei was there and suffered these experiences in person. By the end of the evening, most viewers will undoubtedly have a much better idea of the art, thoughts and travails of Ai Weiwei.
However, many of events related in the chronology compiled for the programme notes seem far more dramatic than those depicted in a play that is often moving but low on drama.
Even so, viewers will undoubtedly enjoy and admire Benedict Wong's masterful performance as the incarcerated artist and his Kafkaesque bewilderment at a series of experiences that could very easily have been created by dear Franz himself.
Reviewer: Philip Fisher