Akram Khan's Giselle
Choreography by Akram Khan, music by Vincenzo Lamagna after the original score by Adolphe Adam
English National Ballet
Sadler's Wells Theatre
–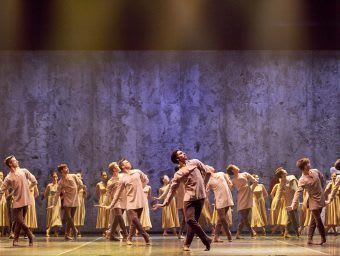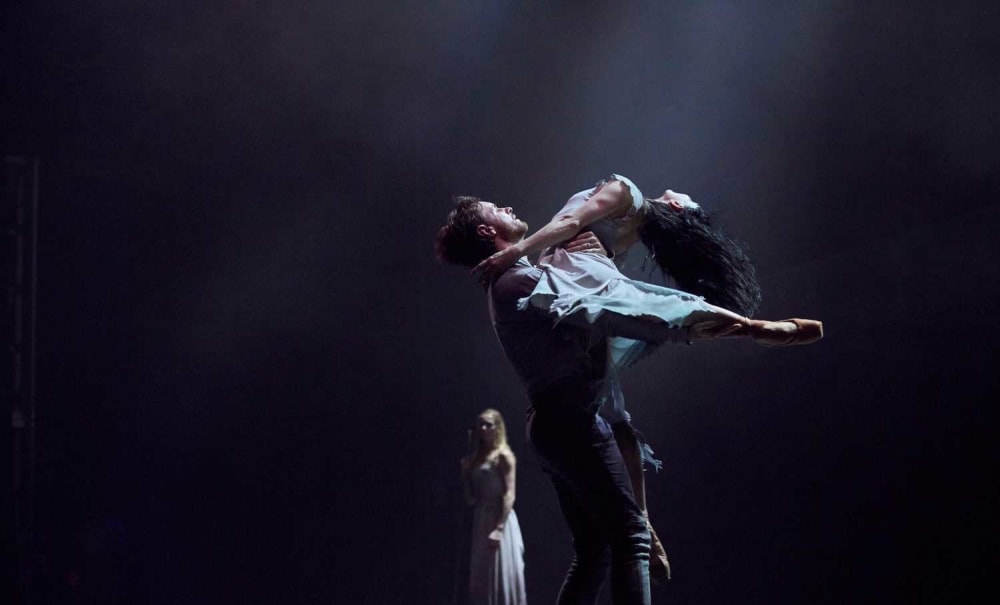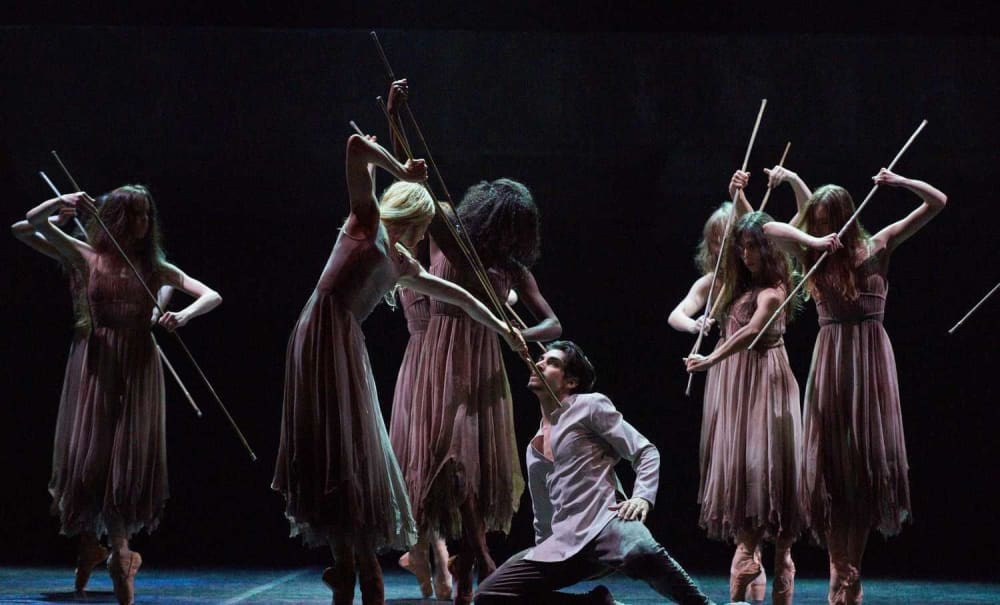 Last autumn, this reworking of the 1841 ballet that launched a whole style of romantic ballet burst onto the stage and began gathering prizes. It deserved them for it is a stunning piece of theatre.
The original choreography by Jean Corrali and Jules Perrot to Adolphe Adam's music, which has come down to us through Marius Petipa's St Petersburg revivals, told a story concocted by Théophile Gautier and Jules-Henri Verney de Saint-Georges of a peasant girl in love with a young noble who passed himself off as a commoner to court her then rejects her for his aristocrat fiancée. Giselle loses her mind and falls dead and her spirit joins the Wilis, the ghosts of jilted women who dance men to their death.
Petipa and others made many changes; in 1984, Dance Theatre of Harlem created a Creole version while Mats Ek set act two in an asylum and Fabulous Beast used a new score and made Albrecht bi-sexual. This is far from being the first reworking but perhaps the first time a major classical company has commissioned such a radical reinvention.
Khan keeps the bare bones of the story: the class divide with a man going slumming to seduce a pretty girl then falling in love with her, then abandoning her, then the dead girl with the revengeful Wilis. The outlines and the emotions are there but the details are different. This is a tale that is told much more intensely, its costuming timeless but its reference and resonance very contemporary.
Giselle isn't a village girl but a factory hand, one of the great mass of the exploited. They move to machine-like rhythms that at the same time could be a public protest, as they face a towering grey wall spattered with handprints. Think the great wall that Donald Trump dreams of, the border barriers holding back refugee migrants.
More specifically, Khan sees them as garment factory workers, currently unemployed or locked out, while on the other side of the wall the bosses live well. He isn't specific, calls them "The Outcasts"; they could be victims of a changing economy, whether in Lancashire or Bangladesh, the exploited cheap labour making clothes that we import. Their dancing provides entertainment for the fat cats who are turned out in Velasquez-like grandeur made by outcast labour.
From its first ominous rumbles, like a slowed-down drumbeat, Vincenzo Lamagna's score is thrillingly theatrical. At first, the lines of outcasts seem barely moving, their action increasing. Albrecht finds his Giselle among them and Hilarion, a sort of foreman for he is known by the Landlord factory owner, dives between them in low crouches with bent arms, crab-like: he is definitely controlling and could be casting a spell too for he wants Giselle, treats that as his right. You can't take your eyes off Cesar Corrales who certainly puts a spell on the audience.
Body shapes from Khan's Kathak tradition add a particular signature to the choreography; he exploits silhouette effects, a pattern of black figures across the stage, dancers leaping like springboks.
Giselle puts her lover's hands over the wall's hand prints, he lifts her to place her palms at a high point and the music turns to strings for their romantic pas de deux, exquisitely danced by Tamara Rojo and James Streeter. Then a claxon sound, a factory siren (like the hunter's horn in the original) heralds the approach of the Landlord and his companions and the wall that has been such a barrier moves. As it tilts upwards and their hieratic figures enter beneath it, it makes a powerful theatrical image.
Giselle approaches the woman who, though she doesn't know it, is Bathilde, the Landlord's daughter and Albrecht's fiancée: does she recognise her elaborate garment as one that she made? Bathilde (elegantly still Begoña Cao) drops her glove and waits, it's a power move, but it is Hilarion who picks it up, moving deferentially between the groups. But Albrecht is spotted and, exposed, chooses Bathilde. Giselle is distraught, her slow movement becomes frantic, the corps encircle her, they lift her, prance and spin. It is not clear what has happened but it leaves her lifeless.
The second act begins with a different wall, that of a derelict factory where Albrecht confronts the landlords. The wall turns and we are in the supernatural world. Here lies the dead Giselle, the Queen of the Wilis (Stina Quagebeur) begins to reanimate her.
The Queen and her Wilis look like dead things, their movements as mechanically regular as those of the workers and one simple inspiration has changed the whole dynamic. In contrast to the rest of the ballet, these ethereal creatures are en pointe, perfectly balanced, often held almost static.
This not only gives them a surreal quality but emphasises the sharp angularity of their bodies, their stretched out fingers and the long canes they carry. They are calculating, inflexible and dangerous. Surely this is the first time a whole corps de ballet has been put en pointe with a long cane held between their teeth! It is a long way from the garlands and silk scarves of the romantic ballet and wonderfully effective.
The wall turns again and Hilarion arrives with it. They make him act out the strangling of Giselle: now we know what happened, and with their canes the Wilis despatch him. Then Albrecht appears, not for the original's death dance but for a scene of reconciliation and forgiveness. Giselle saves him from her new Wili sisters; he is left alone on the other side of the wall.
Khan's storytelling isn't crystal clear but the emotional temperature works wonderfully, the dance is always inventive—in their final pas de deux Giselle stands on his chest then they rise and she is in a high lift (how do they do it?), the music dramatic, set, costume and lighting all working together.
This is dance you should not miss.
Reviewer: Howard Loxton