Aladdin
Music by Alan Menken, lyrics by Howard Ashman, Tim Rice and Chad Beguelin, book by Chad Beguelin
Prince Edward Theatre
–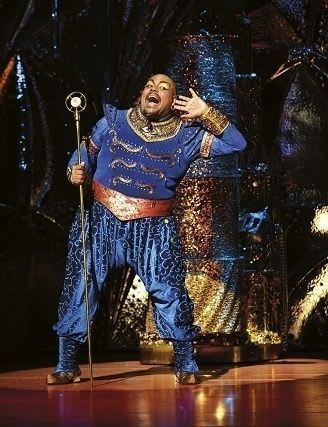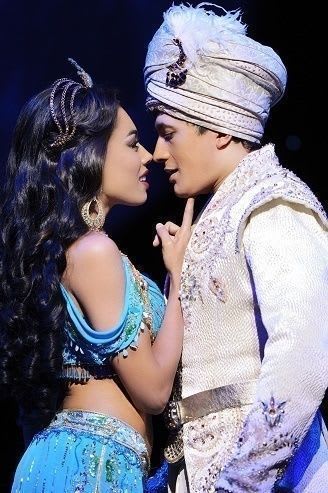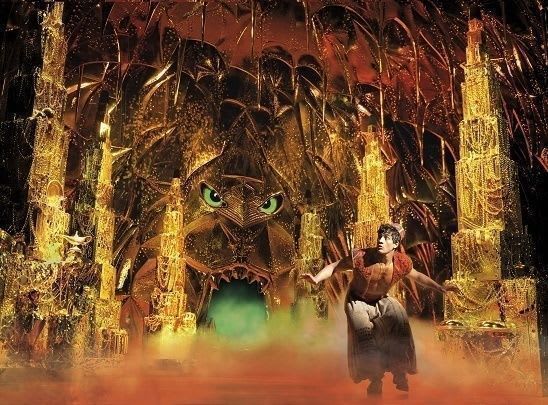 The Americans have a very different concept of Aladdin from Brits. We think of a pantomime filled with slapstick, limp comedy and mild love interest. The Disney Corporation also envisages comedy but allied to a blockbuster musical and some slightly more serious romancing.
This transfer is the epitome of what a Broadway musical should be, for better or worse. It is loud, expensive and brash, filled with undemanding but frequently charming fun plus some great song and dance but above all spectacle.
It seems that no expense has been spared in the efforts of the producers to justify premium ticket prices that will set a nuclear family back close to £400 by the time you have bought a couple of programmes and some drinks.
Even at those prices, many fans of the movie and lovers of the genre will probably think that they are getting value for money as they enjoy a little over 2½ breathless hours of simple but lavish storytelling.
The title character, an unimposing Bob Hope-type, is a petty thief in the Arabian city of Agrabah, oddly exclusively peopled by supermodels and body builders who sing and dance like pros at the drop of a hat. In this, they are inspired by Alan Menken's hummable tunes and The Book of Mormon director Casey Nickolaw's often unforgettable choreography, that should undoubtedly win awards.
Dean John-Wilson as unemployed Aladdin enjoys an aimless and feckless life supported by three lively pals. His luck changes when he meets Princess Jasmine, slumming it in her search for a bit of relative (i.e. unprincely) rough and relishing a sweet duet, "A Million Miles Away".
Ex-Sugababe Jade Ewen is bowled over by the first commoner that she has probably ever met but, reverse Cinderella-like, she returns to the palace to pine.
Coincidentally, Don Gallagher's predictably pantomime-evil Jafar discovers that his hopes of Agrabah domination need help from a magic lamp and the one person able to release it from a cave in a golden million is—guess who?
Aladdin not only frees the lamp but its wish-fulfilling Genie, a big mistake on all counts, not least because Trevor Dion Nicholas, like his director shipped in from the New York production, is a scene-stealer who even puts the hero and heroine in the shade every time that he appears through a puff of smoke.
While the storyline is pedestrian and some of the jokes unbearably corny, the production values are second to none, whether it is Bob Crowley's colourful and sometimes stunning sets, equally vibrant costumes created by Gregg Barnes that require constant changes or illusions, which peak with a gravity-defying magic carpet ride.
The music accompanied by lyrics from the trio of Howard Ashman, Sir Tim Rice and Chad Beguelin is catchy if sometimes derivative, but does all that is necessary, especially when showcasing the loving couple and Trevor Dion Nicholas who brings the house down before the interval with "Friend like Me". Of the big production numbers, "Prince Ali" just keeps coming back, dominating the show after the interval and lending itself to some fantastic dance routines.
In the final analysis, this sentimental, Disneyfied version of a tale from the Arabian Nights does exactly what the team who thought up the concept and are franchising at around the world will have hoped for. While never engaging the brain for long, it looks fantastic, sounds pretty good and will entrance youngsters, while keeping their older companions happy at the same time.
Reviewer: Philip Fisher