Aladdin
Written and directed by James Barry
Theatre Royal, Winchester
(2006)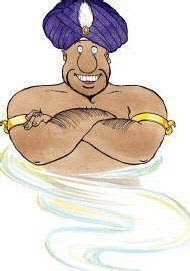 Scheherazade's most famous tale, Aladdin, is delighting children of all ages at the Theatre Royal Winchester where James Barry's latest Christmas production follows his success with Robinson Crusoe last year.
A lively company headed by Andrea Sadler as traditional principal boy with popular children's entertainer Phil Gallagher as Wishee-washee.
Jack Corcoran in a powerful Abanazer, though a touch of eastern make-up would not go amiss, and there is a delightful contribution as comic policeman Who-Flung-Dung by Matthew Phillips, who also doubles as the genie of the lamp.
Following his success last year as Mrs Crusoe, veteran of several major TV series, Jack Flint returns as the ample Widow Twankey, borne on stage in a Chinese rickshaw ridden by the appealing Poke the Panda.
Local player Saira Belle, whose experience includes Shakespeare at the Cornish Minnack Theatre, plays the genie of the ring while Ceebeebies Numberjacks regular, Zahra Browne appears as Princess Jasmine.
Local schoolchildren provide teams of Ninjas, the local police force, as well as dancers and other extras.
Musical direction is by Mark Helyar, formerly of Proteus, with choreography by Jo Cone and production design by Rachel Fox and Albemarle Studios, Shropshire.
Reviewer: Kevin Catchpole