All Our Children
Stephen Unwin
Tara Finney Productions
Jermyn Street Theatre
–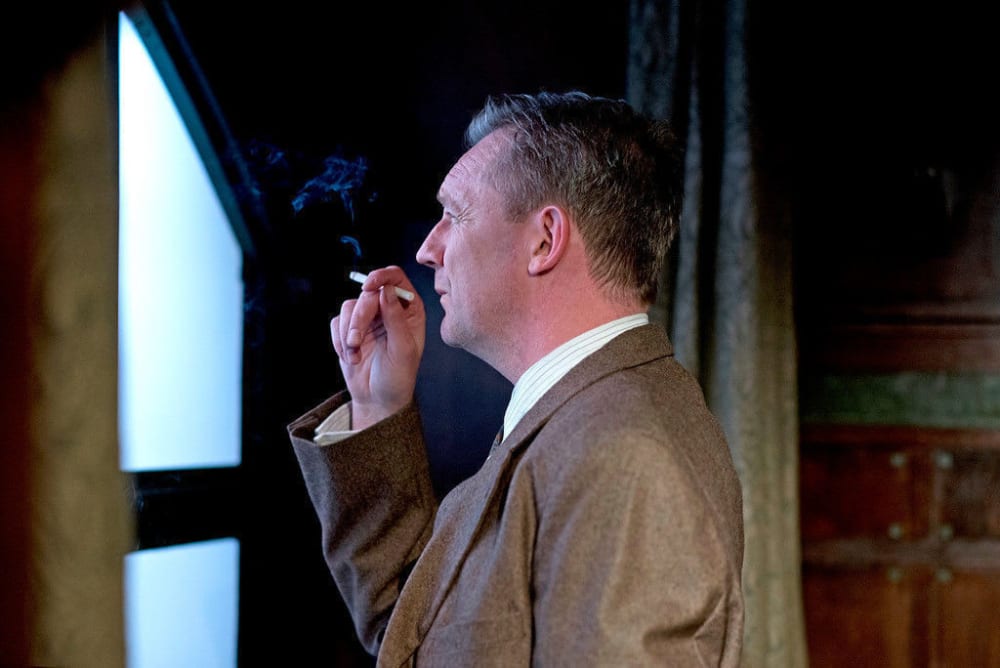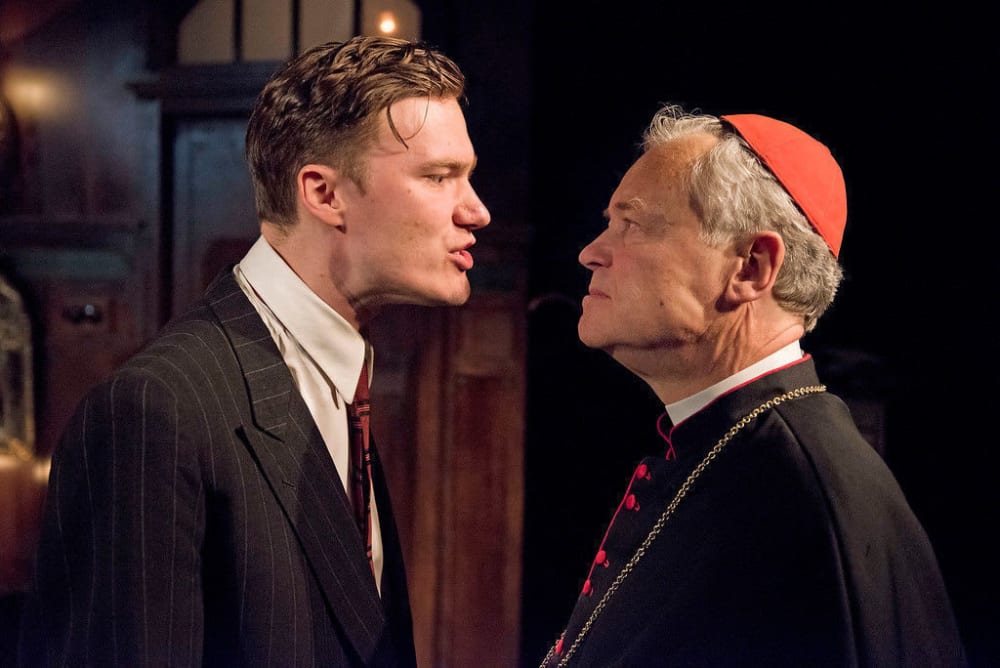 With eight months of the year still to come, Stephen Unwin must already be a hot tip to be 2017's best new playwright.
While All Our Children may not be perfect, with a tendency towards the schematic often visible as the playwright seeks to get his message across, this play is very special.
It does no harm to have the kind of production qualities that are rare for a debutant featuring a fine director (the playwright himself), top designer in Simon Higlett and the kind of cast that most new writers could only dream about.
As his debut topic, Unwin has chosen to focus on a largely uncharted aspect of the Holocaust, setting his play in a home for "spastic" and other troubled children just outside Cologne, as epiphany approaches at the start of 1941.
Its central figure, around whom all conversation circulates, is Dr Victor Franz, played with great sensitivity and conviction by Colin Tierney.
The doctor, who is suffering from the later stages of terminal lung cancer, runs the home as best he can in wartime with the invaluable assistance of Edward Franklin's 23-year-old Eric. While nominally an administrator, beneath the civvies Eric is an SS officer with Aryan cheekbones and fierce faith in the Fuehrer.
The controversy that sparks a moral and ethical debate of the highest quality stems from a decree that the most disabled of the children will be systematically sent away for treatment, i.e. euthanasia.
The justification provided by the political hierarchy for this action can sound uncomfortably familiar even in Britain over three quarters of a century later.
Since these youngsters provide no service to society and are very costly to care for, like the NHS, the Nazis (it must be emphasised on a completely different scale) make value judgements about who will get continued support.
The 110-minute drama's weakness lies in its structure: a series of contrasting characters being sequentially introduced into the doctor's milieu to present their cases and allow him to expound on his own atheistic but highly ethical values.
Rebecca Johnson is Martha, the Catholic maid who loves her own children and has personal reasons for detesting young Eric. He, in turn, trots out Nazi propaganda with the unwavering certainty of a zealot.
Perhaps the most moving visitor is Lucy Speed's Frau Pabst, the mother of a mute epileptic whom she loves to distraction. The case that she makes for his survival is not intellectual but still cogent and heart-breaking.
Finally, the evening builds to a philosophical confrontation between Dr Frantz and David Yelland, calmly but powerfully taking the role of Bishop von Galen.
Although the Catholic Church has clearly taken some wrong turnings in the previous half dozen years, the aristocratic Catholic Bishop of Münster (a real-life character) has complete faith and a blindness to his own safety.
As a result, he makes an overwhelmingly powerful case for compassion, which is the evening's main theme. Perhaps helped by his own imminent mortality and his stream of visitors, the doctor is then given an opportunity to show the kind of courage that had hitherto seemed unlikely in the face of the overwhelming power of his country's dictatorship.
All Our Children is undoubtedly an important work that is a credit to Jermyn Street Theatre and deserves to be seen far more widely.
Reviewer: Philip Fisher