Amadeus
Peter Shaffer
National Theatre
Olivier Theatre, National Theatre
–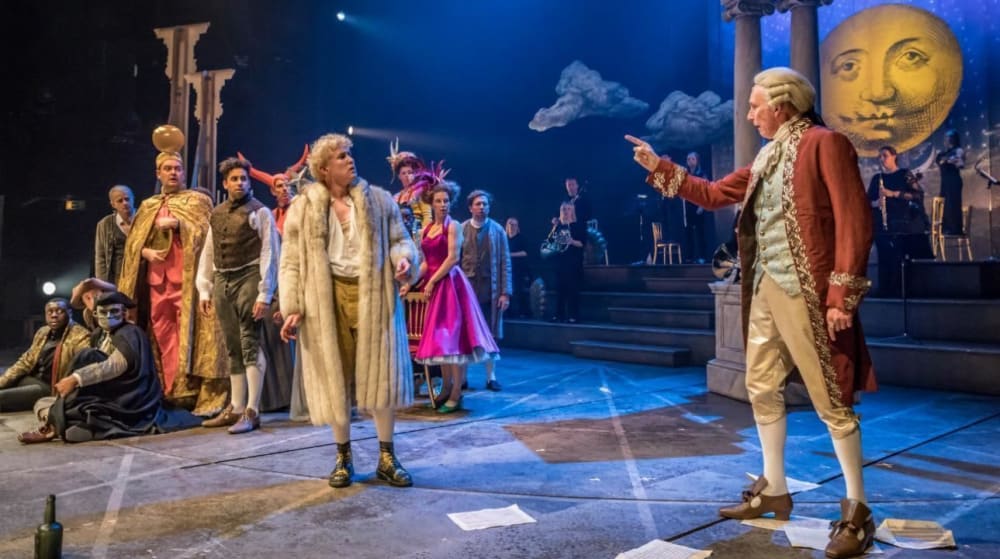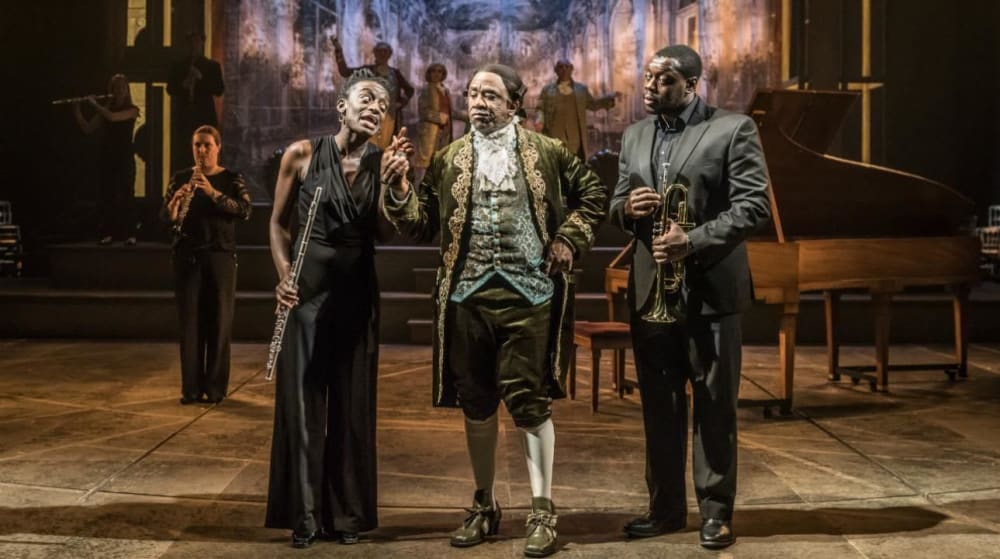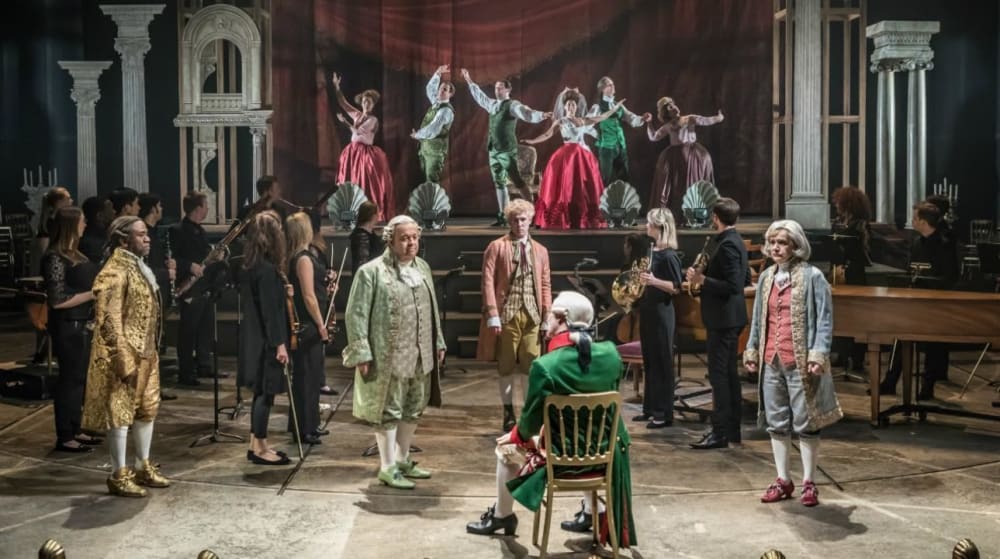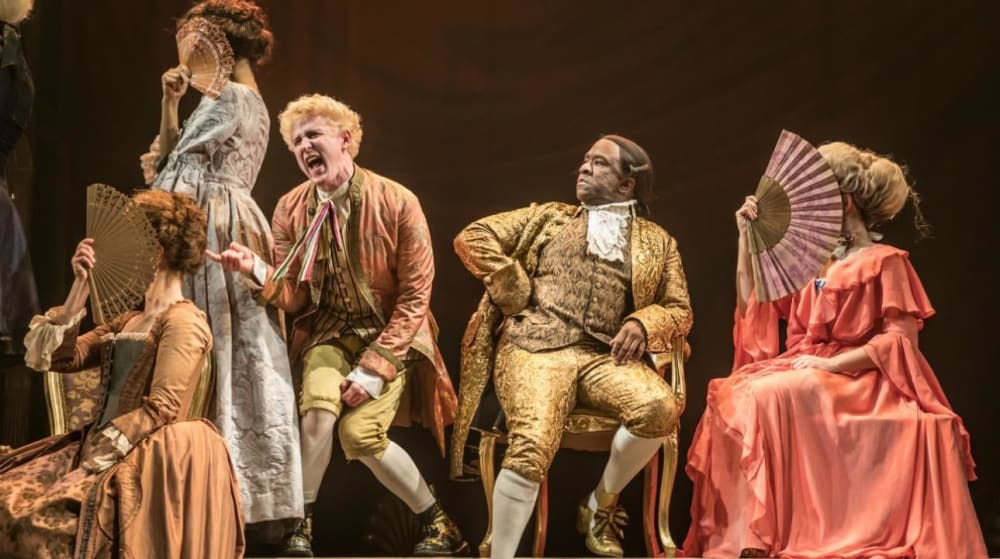 After a successful run last year, Michael Longhurst's production of Shaffer's play about eighteenth-century composers Antonio Salieri and Wolfgang Amadeus Mozart returns to the Olivier Theatre.
The play is in the form of a deathbed confession by Salieri, official Court Composer to the Emperor Joseph II of Austria, presenting in flashback the story of his confrontation with Mozart.
Salieri, an accomplished composer who wanted his talent to "blaze like a comet across the firmament," set out to live the life of a devout man, dedicated to music, and offered God a life of virtue in return for musical talent and success. That seemed to be working until Mozart turned up in Vienna.
Mozart was only six years Salieri's junior but his behaviour was that of a spoiled child, though one who was rampantly randy and foul-mouthed. But this obscene creature had musical gifts that Salieri saw out-distanced his own and so begins a struggle against this upstart rival.
Ironically, the names Mozart was given at his christening included Theophilus, which he Latinised into Amadeus. Both can be translated either as "loved by God" or "lover of God". It is Mozart who seems to have been blessed with the greater talent; Salieri feels abandoned, his struggle becomes with God too.
As Salieri describes the great music that Mozart produces, this production provides us with the reality played by live musicians, sung opera excerpts, an orchestra integrated into the production. It is a fine piece of staging culminating perhaps in the whole setting moving downstage, advancing on Salieri bearing the singers and players of Mozart's Requiem. It is an almost overwhelming experience (especially for those in the front stalls).
In a production with colour-blind casting, Lucian Msamati is a rich-voiced, powerful presence as Salieri, reaching out to make contact with the audience of the future (whom he calls up with a musical invocation). You can't help but feel his sense of unfairness, have sympathy with his struggle over his own moral values, especially when confronted by the grotesqueness of Mozart's behaviour.
Adam Gillen's Mozart is a bravura performance like a diva Donald Duck, way beyond naturalism, a dirty-minded little brat, his manner exaggerated to emphasis its contrast to the court around him, as (to a lesser extent) is that of Matthew Spencer's sometimes silly Emperor Joseph.
The staid pomposity of Hugh Sachs, Christopher Godwin and Alexandra Mathie as aristocrat court officials seems restrained by comparison, as normal as Adelle Leonce's Constanze, Mozart's wife. Even more down to earth are the two Venticelli (the "winds" who collect the world's gossip to blown in Salieri's ear): the lively duo of Sarah Amankwah and Ekow Quartey.
The singers and the players of the Southbank Sinfonia deliver a splendid sound, a tantalizing taste of marvellous music, though its inclusion stretches the evening to over three hours and in the later scenes tends to dominate the action. As Mozart gets sicker and weaker, Msamati's Salieri has to battle against his music.
This is a production that is a fast-moving triumph of organisation and integration greatly aided by the fluid movement of Chloe Lamford's setting and served by a great ensemble that turns every musician into an actor.
Reviewer: Howard Loxton