American Buffalo
David Mamet
Wyndham's Theatre
–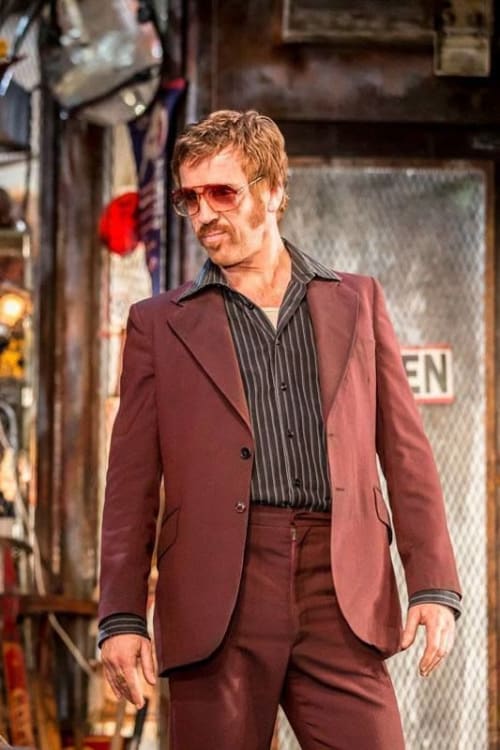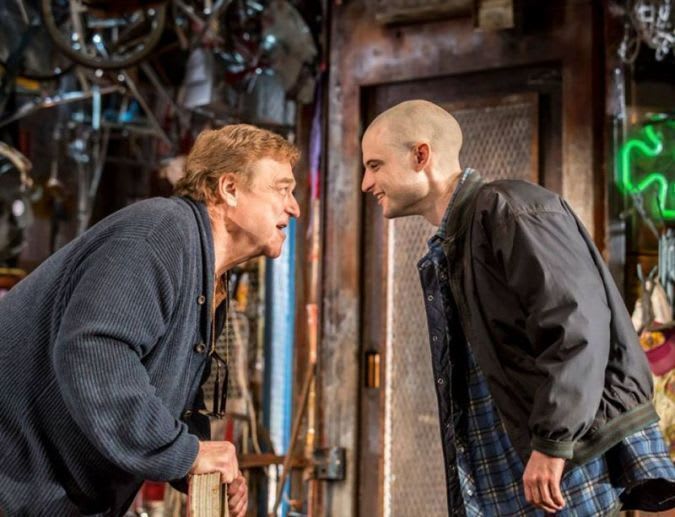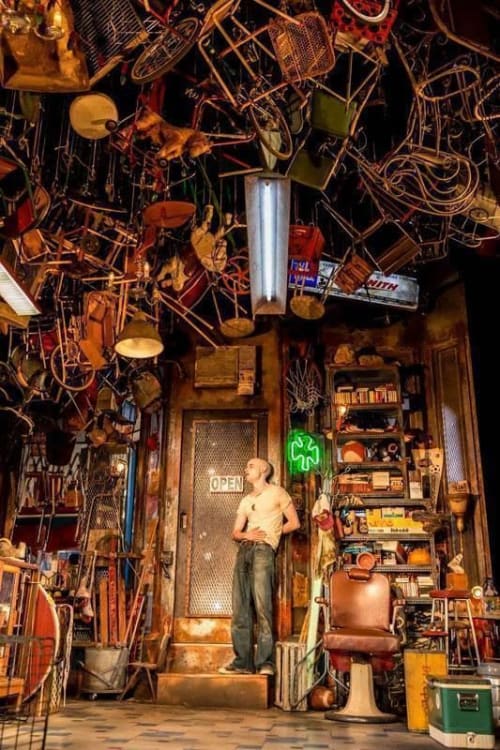 The producers of Daniel Evans's witty revival of this David Mamet comedy from 1975 have spared no expense in bringing what is likely to be one of London's hottest properties to the stage.
Not only have they cast three big film and TV names from different generations but designer Paul Wills has been given free rein in his creation of Donnie Dubrow's store, a Chicago junk shop that might aspire to antique emporium status but doesn't get close.
Not only is the stage packed with period detritus but far more hangs symbolically over the heads of the actors, possibly representing the impending disasters that their characters will never overcome.
Indeed, it is remarkable that this trio have got by for so long. They are the kind of small-time crooks who spend three-quarters of their lives in jail and the other 25% plotting to go back there, did they but know it.
Roseanne and Coen Brothers favourite John Goodman's Donnie keeps his head above water by selling junk and hoping to find the occasional article of value. On this occasion, it is the nickel of the play's title, though anything he makes is effortlessly lost to card sharps.
Homeland's Damian Lewis is unrecognisable behind unkempt hair and sideburns in the role of the ironically named Teach, a wannabe gangster with ambition and an evil demeanour but no talent for the job.
The trio is completed by Sienna Miller's husband Tom Sturridge who has forsaken his flowing locks to play skeletal skinhead Bob. Whether the youngster is mentally retarded or, as this production hints, merely too fond of hard drugs, this good-natured gopher struggles to make much sense of his own life or the wider world.
American Buffalo takes some time to get going, as we become familiar with the characters and the situation in which they find themselves.
Having discovered an opportunity to get rich quick by robbing a coin collector, they set up the worst-planned heist imaginable, which could not be further from standard movie equivalents such as Mission Impossible or The Italian Job.
Instead of meticulous rehearsal, they bicker and fight ignoring the business in hand, ensuring that by the end of the two-hour running time they will be as poor as ever.
The pleasure of David Mamet's plays almost always lies in his quick-fire repartee and the naturalism of the speech intonations of the native Chicagoans, in this case those firmly fixed at the bottom of the social pile.
The three actors work well together and look comfortable on stage playing a gormless trio whose combined IQs would probably not get them close to qualifying for Mensa.
While Goodman capably plays an affable older man with limited ambition, Lewis as Teach is genuinely threatening both in the confident aggression of his speech and his actions.
However, in the smallest part, Tom Sturridge gets close to stealing the show with his portrayal of a man who might survive better in an institution than the school of hard knocks in which he finds himself.
American Buffalo is very much of its time but the world will always people itself with losers like this. Therefore, it is still able to speak cogently to viewers today, who might thank their lucky stars that they do not share the limited and limiting lives of its characters.
Reviewer: Philip Fisher