American Justice
Richard Vergette
The Playground Studio and ECHO
Arts Theatre, London
–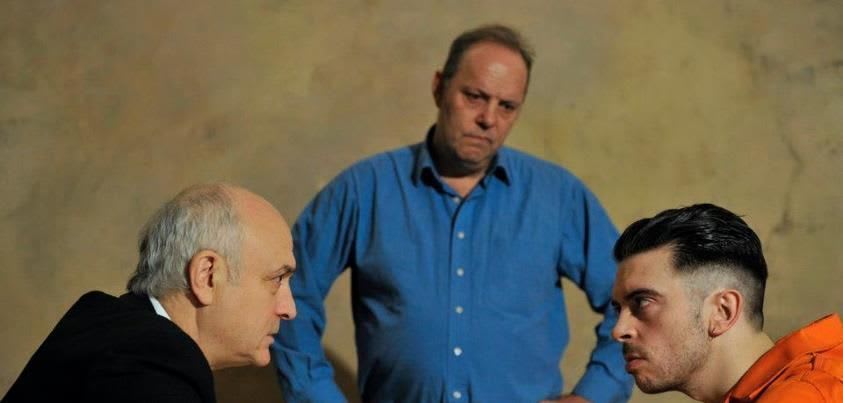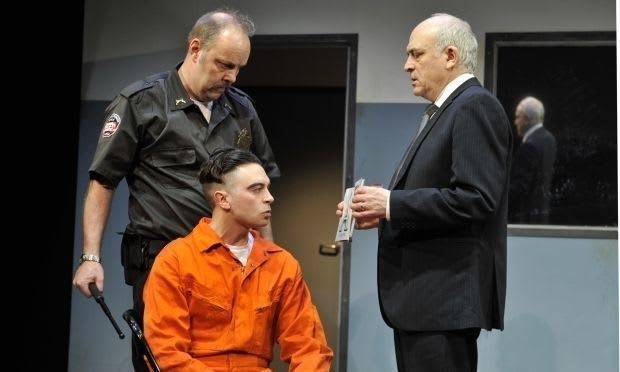 American Justice, which won several awards in its first outing in Manchester, may sound like one of those raw, edgy HBO TV series from across the Atlantic that British broadcasters love to import.
You visualise gorgeous young blondes who have inexplicably qualified to become expert attorneys in their mid-20s. Inevitably, they will be working in harness with men wearing bad but expensive wigs allowing them to look 15 years younger than their birth certificates would suggest.
British playwright Richard Vergette is far more interested in gritty realism and psychological drama. His version of American Justice is meted out in a high security correctional institution somewhere in America's Bible Belt.
This is where we first meet Ryan Gage playing Lee Fenton, a White Trash murderer who has only marginally escaped the ultimate penalty of a lethal injection, and Peter Tate as the Democratic Congressman who saved his life. The time is 2008 and Congressman Daniels had every reason to condemn Lee, since the young man was indicted after killing the older man's daughter.
Death would be too good for him is certainly the view of Warden Stevens, portrayed by David Schaal. He sees Lee as closer to the animals than humanity and, at first sight, this seems a fair assessment even when delivered by a theoretically charitable Born Again Christian.
The first of three meetings that form the backbone of the play has been brokered so that the forgiving politician can teach the murderer a lesson, literally.
He is keen to institute a programme of education that seems like a waste of time in the case of such an aggressive, seemingly mentally subnormal criminal.
However, by 2012 and act 2 it has paid off. The men have developed a bond and a mutual appreciation of that highly appropriate work, One Flew Over the Cuckoo's Nest.
By the last act of this intense, 75-minute drama, time has moved on a further four years. Now, the bespectacled protégé is about to become a graduate, complete with gown and mortarboard.
This far, his journey has moved in parallel with that of the politico, who moved from Congressmen to Secretary of State for Education in the second Obama regime and then a candidate for the Oval Office four years after.
This is the point at which the play shows itself to have been overly-schematic as Lee, by now not only a potential pillar of the community but also something of a philosopher, begins to play psychological games with his pedagogue, or Mr Vergette does so with his paying guests.
A series of moral issues are raised, challenging the audience to reconsider their views of the three men at the centre of the play.
American Justice is tautly written and provides much food for thought about the benefits of education as well as more general legal and penal issues in the USA.
Reviewer: Philip Fisher