An Evening Of... Suspense
Lucille Fletcher / Robert L. Richards
Pilgrim Theatre
The Atrium, University of South Wales
–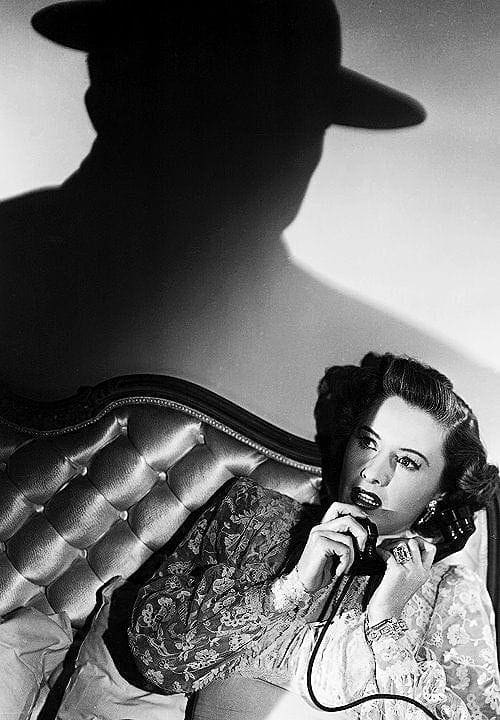 Pilgrim is one of the newest theatre companies formed by enterprise-minded graduates of the drama and / or scriptwriting degrees at the University of South Wales. This rehearsed reading of vintage audio dramas was presented over two nights in the university's Atrium building.
The show comprises performances of two plays from the golden era of American radio, many of which were either derived from or later became Hollywood films. In this case, they have drawn from the CBS series Suspense, which ran between 1940 and 1962.
First up is Lucille Fletcher's Sorry, Wrong Number—an acknowledged classic of the genre, originally broadcast in 1942 and adapted into a 1948 film noir starring an Oscar-nominated Barbara Stanwyck.
In this production, Nadia Ash plays the bed-bound Mrs Stevenson who, while telephoning her husband's office one evening to ask when he'll be coming home, seems to misdial, and overhears two sinister voices apparently talking about an imminent murder.
Understandably concerned, she attempts to report the possible crime, but is stymied not only by a quietly exasperated telephone operator, played by Stephen Christian-Noonan, but also uninterested police and medical professionals (the cast is rounded out by Kyri Ansell, Alex Granville and Marie Suzanne Todd).
Ash is suitably nervy as the increasingly hysterical Mrs Stevenson, who soon starts to realise that the threat to life and limb may be closer to home than she initially suspected…
The second piece on the bill (following an unnecessarily protracted interval) is The House In Cypress Canyon by Robert L Richards, originally broadcast in 1946: a spookier variation on the theme of people not being entirely safe in their own homes.
In this tale, a real estate agent tells a police detective of a letter he has found, in which the male half of a married couple (Ansell) discusses uncanny experiences in the house he has recently rented, including blood coming from underneath a locked door and his wife (Ash again) behaving more strangely than usual; not to mention the grisly murder occurring down the street.
On a technical level, the presentation is exemplary, with the sound effects especially well co-ordinated (credited to Ben Lyon, with Nigel Ash on lighting). One problem, though, is the understandable but inconsistently applied decision to transfer the action to South Wales rather than the USA—thus both local references and colloquial Americanisms are jarring.
The pieces are performed with scripts on music stands, as is the custom with radio drama recreations, but perhaps more effort could have been made to enhance the visual aspect of the show; and one missed the playful interaction with the audience which a more seasoned cast might have managed, without undermining the darkness of the narratives.
Still, an enjoyable hour or so, and one looks forward to a more fully realised production at some point.
Reviewer: Othniel Smith