An Inspector Calls
J B Priestley
Octagon Theatre, Bolton
–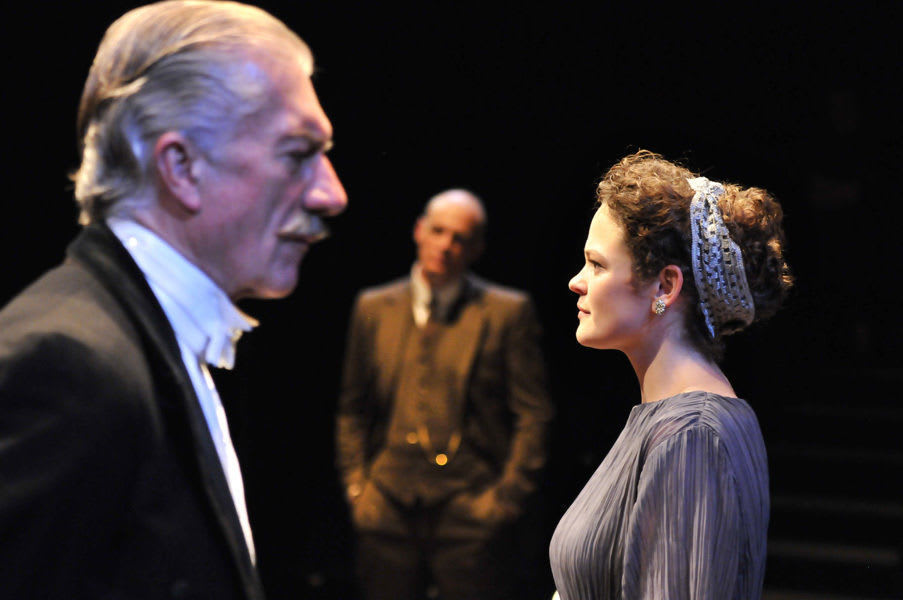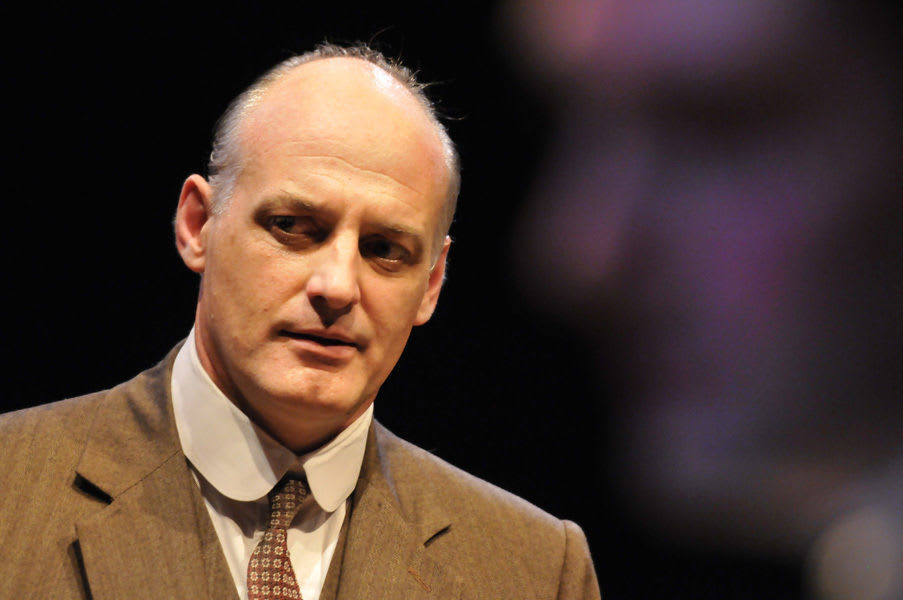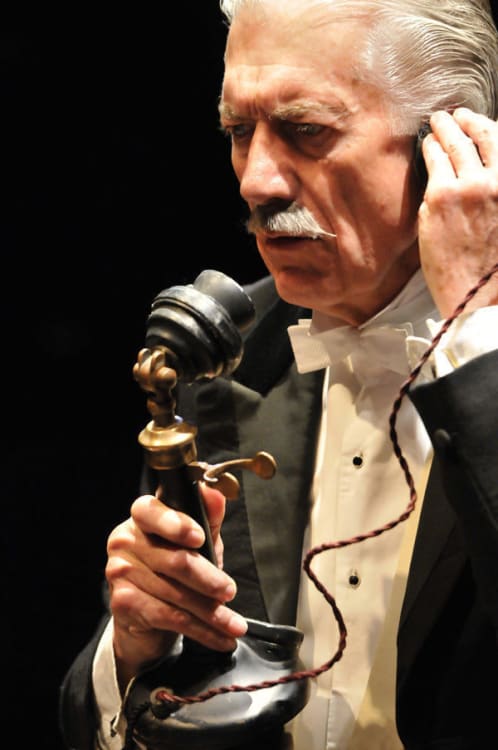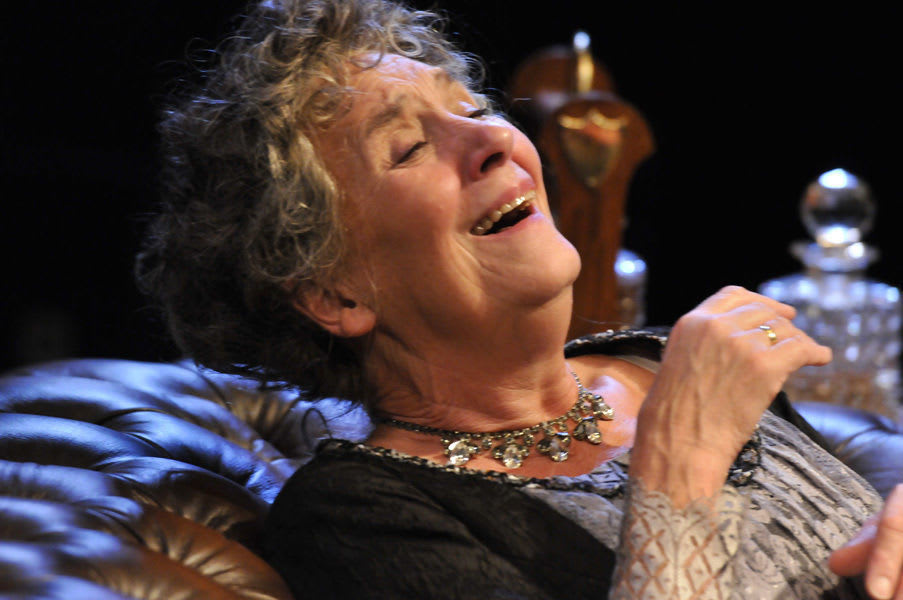 I'm pretty sure I've never reviewed two productions of the same play in two weeks before; unfortunately in any comparison with the production still running at Theatre by the Lake, the Octagon's production of An Inspector Calls doesn't score very highly.
I'll not repeat the plot that I recounted last week. David Thacker's production is performed in-the-round and takes the action out of the dining room and into a drawing room, replacing the large dining table with a small coffee table to give the actors room to move around more.
Priestley's tightly-written political drama about social responsibility disguised as a domestic crime thriller here looks baggy and unevenly-paced, with some scenes appearing too long and drawn out and others rather rushed. The pacing problems were certainly not helped by some uncertainty of lines on press night, but this wasn't the only issue.
Some moments appear over-directed, adding extra touches where a simpler approach would be more effective and make more sense, such as extra moves that look awkward without accompanying dialogue and Birling stuttering over the name of the Titanic as though he'd read it for the first time that morning and then rattling off its tonnage and journey times as though he'd written the brochure copy.
Like the Theatre by the Lake production, the Octagon has employed its cast for more than one production, but, whereas in Keswick this is due to the rep-style summer season, Thacker is drawing parallels between this play and the next in the season, Eugene O'Neill's Long Day's Journey Into Night. Whether these parallels work remains to be seen, but some of the casting in this play is curious.
A few characters comment that Goole doesn't act like a police inspector, which is certainly true in David Prosho's portrayal. He is more like an awkward police constable, perhaps ex-army, who barks out all of his lines as commands at the same level and pitch. There is no sense of the wily manipulator who can demolish the walls the others have built to protect themselves and coax them into confessing anything. It's more like watching someone getting told off by the games teacher.
Brian Protheroe is perfect as patriarch Arthur Birling at his most confident moments, but there are times when he comes across as uncertain. Margot Leicester's scatty, stuttering character who never stands still worked superbly for Amanda Wingfield in The Glass Menagerie, but the same approach for Sybil Birling robs her of her stubborn dignity and her certainty, making the fall of her character at the hands of the Inspector considerably less effective.
Out of the younger characters, Rosie Jones as Sheila Birling is by far the most consistent and believable—and she gets some of the best funny-sarcastic lines, which she delivers well. Mawgan Gyles as her brother Eric is less consistent but largely finds an appropriate character. When looking at Kieran Hill's cartoonish portrayal of posh boy Gerald Croft, it's hard not compare it to Richard Galazka's beautifully-understated portrayal in Keswick, which is so much more effective, touching and believable than Hill's larger demonstrations of emotion.
As I said in my last review, Stephen Daldry's astonishing re-imagining of this play in the 1990s has rather spoiled it for future directors as to recreate his vision would seem like copying someone else's ideas but earlier interpretations now seem woefully inadequate.
Mary Papadima's production in Keswick tries a few experiments that don't entirely work but the production as a whole produces the required effect. Thacker's production is effective in parts but as a whole moves too far away from the characters and tightly-manipulative melodramatic structure created by Priestley to have the powerful effect on an audience that it can, and should, have.
Reviewer: David Chadderton