Anamnesis 25.12
Shane Anderson, Jodie Ashdown, Bethan Jones, Bethan Morgan, Jaye Swift, Owen Thomas
Mercury Theatre Wales
Chapter, Cardiff
–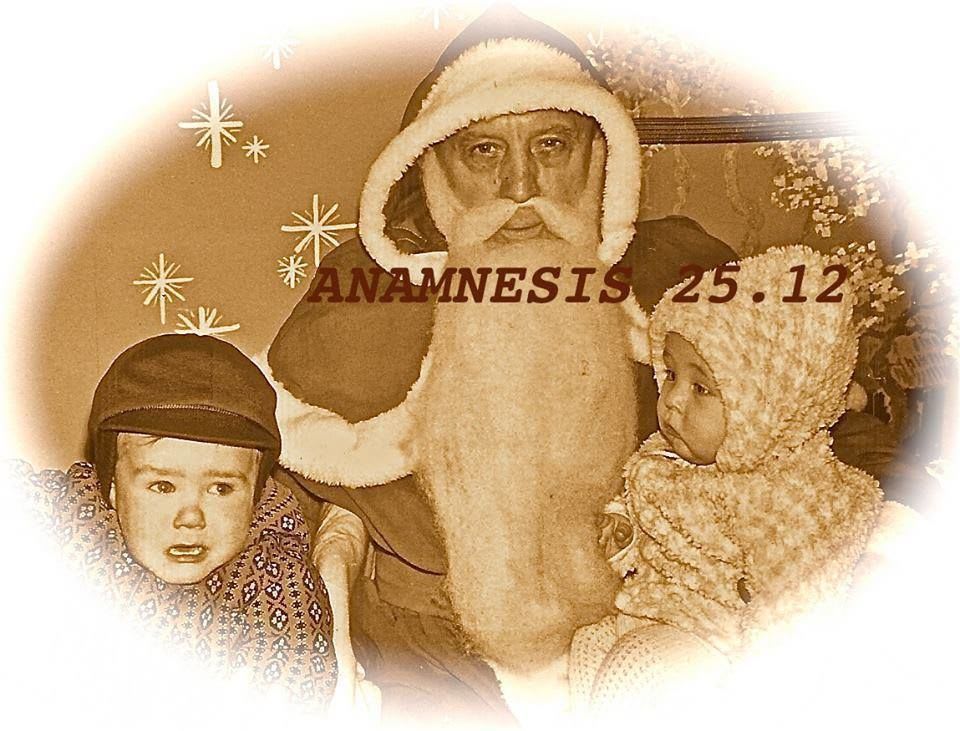 "Anamnesis" is active remembering, the act of re-experiencing past events, whether in a therapeutic or religiously contemplative context.
For this Christmas-themed production, partly inspired by stories gleaned from interviews with members of the local community, Mercury Theatre Wales has chosen to explore dark, largely un-festive memories.
The action starts in the foyer, with free wine and mince pies, and a drunken Santa wandering around being rude to people. Then a smiling nurse appears, and gratefully welcomes us into the theatre.
For it is Christmas Day, and we, the audience, are a group of carol-singers, arrived to bring good cheer to a dreary, mixed hospital ward. A few of us have also been handed gifts to give to selected patients when prompted.
We are introduced to the elderly, incoherent, bed-bound Stephen, who receives Skype messages from his globe-trotting granddaughter and her boyfriend. We also meet a sullen teenager, a troubled father, and a couple of spirited older ladies. As they are handed their packages, stories of past Christmases are evoked in a portmanteau format.
For this production, the theatre's performance area has been converted into a promenade space, and over the 90-minute running time it is continually transformed into various living-rooms, dining-rooms and dance-halls.
The presentation, directed by Bethan Morgan, is highly imaginative, with audience awkwardness cleverly factored into the many scene-changes. Dan Young's lighting effects work well as do Holly Guenevieve's video projections.
The stories themselves, though well written, are perhaps a little less innovative—there is a family with money worries, a ghost story which is left unresolved, and an amusing but superficial festive farce. A dance-themed World War II montage is well executed (choreography by Phil Williams), if a tad over-long; and Stephen's Skype saga ends anti-climactically.
The performances are generally very effective, with each actor taking on a number of roles. Lynn Hunter scores highly as an over-excited child, a sarcastic teenager and a feisty nonagenarian. John Cording's brief turn as Churchill also impresses as do Louisa Marie Lorey's imperturbable nurse, Dean Rehman's Hispanic vagrant, Francois Pandolfo's unhappy teen and Sarah-Louise Tyler's exasperated sit-com housewife.
We can all identify with the theme of the dysfunctional family forced to confront loss and unhappiness at a time of mandatory jollity, and Anamnesis 25.12 went down well with the guest night audience. One does wonder, however, whether a suite of more fully developed stories would have hit more deeply.
Nevertheless, this is a slickly likeable entertainment, and one whose themes are all too easy to relate to.
Reviewer: Othniel Smith