Anastasia

Walking Thoughts Theatre Company
Pushkin House
–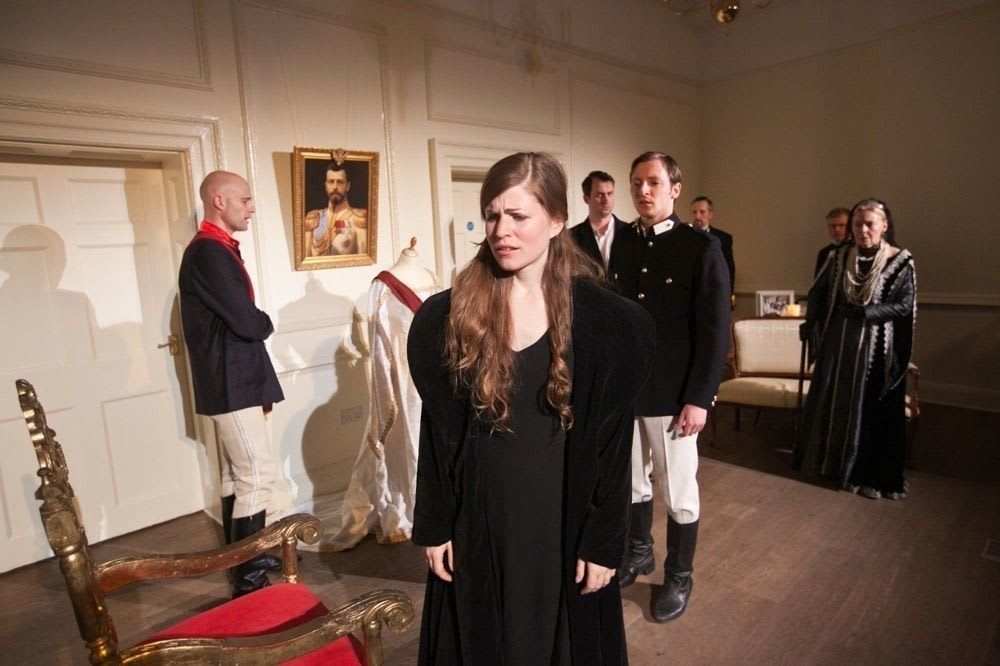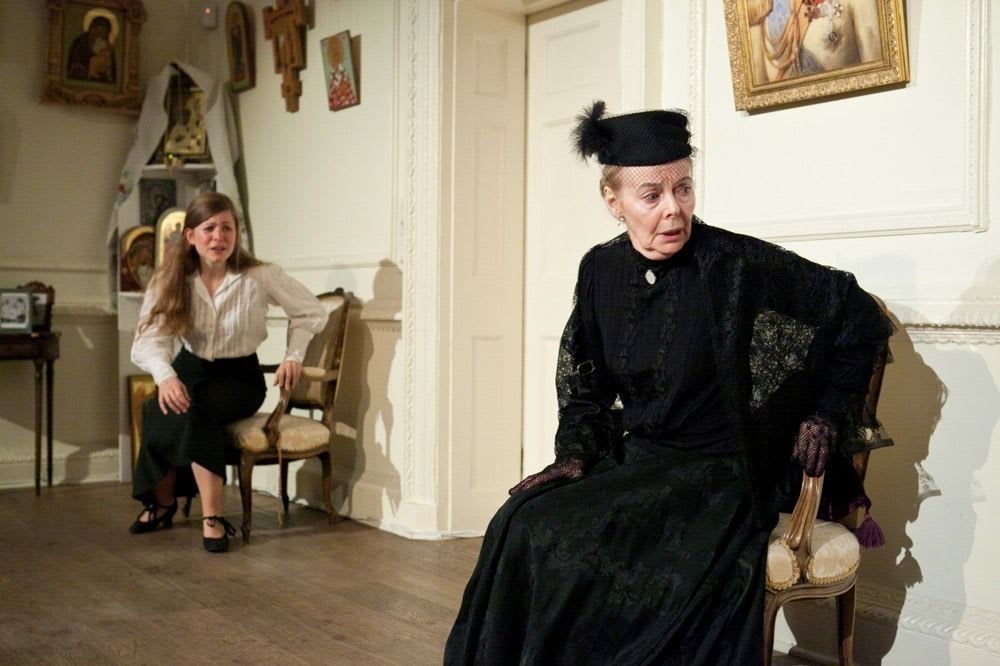 A fiction about a fiction, the myth of the survival of Anastasia, daughter of tsar Nicholas II, continues to provide endlessly fascinating material for speculative historical drama about what might have been if she had survived the royal family's murder by the Bolsheviks in Ekaterinburg in 1918.
Stories of Anastasia's miraculous escape, adapted on film as early as 1928, the date of this production's Berlin setting, took on a high profile with Anatole Litvak's 1956 film for 20th Century Fox (Ingrid Bergman in the eponymous role, and Yul Brynner as General Bounin, a fictional composite character), adapted from Guy Bolton and Marcelle Maurette's play (set in 1928 Paris).
Versions of versions, variations on variations, which Walking Thoughts Theatre Company—whose purported intention is 'to combine the best of British and Russian theatre traditions'—cleverly make their own with a site-specific production in Pushkin House, sensibly exploiting the centre's Russian cultural connections. Apparently, Russian audiences have wept.
In a Grade II listed house on Bloomsbury Square, once the home of Izaak Disraeli, father of British Prime Minister Benjamin Disraeli, a room on the piano nobile is turned into a royal drawing room. The immaculate set, portrait of tsar Nicholas, fine furniture, chandeliers, resident grand piano covered in family photographs, and a corner full of beautiful icons with traditional rushnyk, is arranged so that the audience face the two conjoining doors, one of which gives on to the staircase and landing, through which pass ghosts from the past.
In this intimate space a cast of fifteen comes face to face with intruders in their drama, an audience of some thirty / forty, no more, in a claustrophobic tale of fraud, corruption, despair, trauma, violence, and hope, too close for comfort.
Marcelle Maurette's play, here translated by Andrei Vironov, adapted and directed by Kate Sellers, contracts several imposters into the one assumed here. The most famous was Anne Anderson of the 1956 film, but there were more than half a dozen claimants to Anastasia, the 17-year-old who died with her family, their doctor, cook and maid. Anderson's, who died in 1984, legal claim was the longest: amazingly, she persisted till 1970, but now it seems she was probably Franziska Schanzkowska, a missing Polish factory worker.
Why would someone persevere so long? The play goes some way to suggesting a psychology of the time, as well as the opportunism, villainy, and muddle. After the revolution there was a lot of flotsam and jetsam from Russia adrift in Europe, princes and courtiers reduced to poverty driving taxis and washing dishes.
Money could be made: if only they could prove the Girl was Anastasia, three million pounds would be theirs. Three unscrupulous men, led by Bounin, former aide-de-camp to the tsar in this sorry tale, drag a girl from the canal and turn her, Pygmalion-style, into the Grand Duchess. But she must convince the court in exile, especially the Dowager Empress Marie, the tsar's mother.
Russia has a history of fake and false claimants to the throne. A papier-mâché throne from a Boris Godunov production brought in by Bounin to embellish the room prompts thoughts of False Dmitry from the 'Time of Troubles'.
Everyone wants a piece of Anastasia. And Stalin's reach is long, as always. The OGPU comes to finish its job. Yet, there is something about her. Like a good actor she goes beyond the assimilation of information. The Girl stops acting, and becomes the part. Is this Anastasia-complex like the Napoleon-complex found in mental asylums, or is it just wanting to belong, to find a safe haven, to have some worth?
Obviously traumatised, Anastasia reaches out in a hypnotic trance, and the dowager empress, though aware of the men's fraud, responds with her own longings and wishful thinking. Identity and truth are whatever we want them to be: unreliable, unstable, fragile, the wanting is all.
In 2009 a DNA test (with tissue from Prince Philip, grand-nephew of the tsar's wife Alexandra), proved finally that Anastasia did not survive, but the spiritual longing persists. Say it didn't happen, Pilate says to Jesus / Yeshua in Bulgakov's Master and Margarita…
87-year old Morris Perry, whose acting credits go back to 1957, and Eileen Nicholas stand out as the cynical Royal Chamberlain, and the Dowager Empress. Ian Pater's fight direction is great—at such close proximity it is very convincing. Production values are high: costumes, set, sound and lighting are very good, and the Russian-speaking (cursing in Russian most effective) extremely well coached.
Anastasia is to tour to Russia in 2013 as part of the Romanov 400th anniversary celebrations. It should tap into Russia's post-perestroika—after the seventy-year Soviet hiatus—catch-up retro monarchist tendencies (in Moscow just after perestroika there were portraits of the tsar for sale on every street corner).
Reviewer: Vera Liber