Anatomy of a Suicide
Alice Birch
Royal Court Theatre Downstairs
–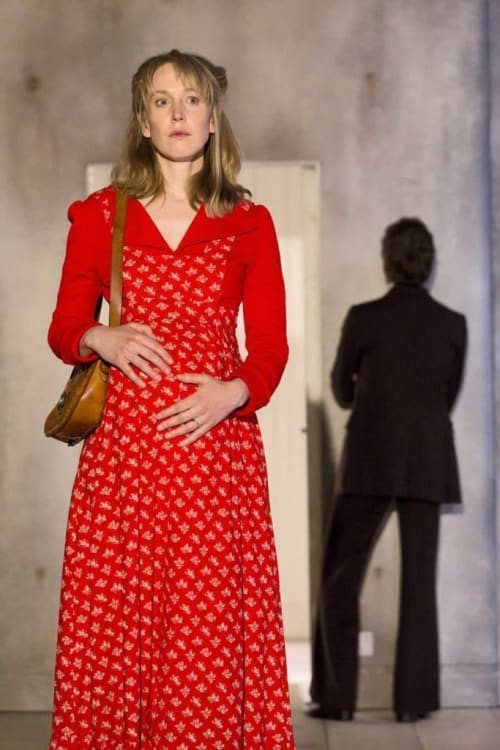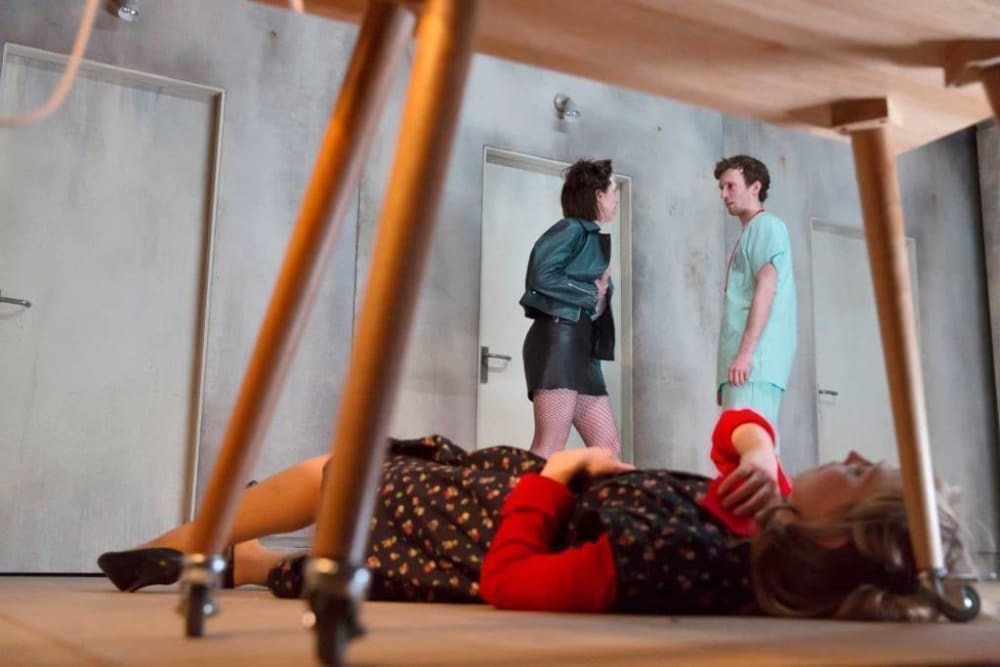 The title is enough to tell viewers that this piece is hardly a jolly comedy, although Alex Eales's austere set has more than enough doors for an Alan Ayckbourn farce.
Instead, a team dominated by women has gone out of its way to show the potential pitfalls of motherhood for those of a nervous disposition, using the medium of three generations of a single family.
In front of three doors that eventually represent the same one, scenes are played out during periods respectively starting in 1970, 1997 and 2033.
A troubled young woman stands in front of each led chronologically by Hattie Morahan as 1970s Carol, followed by Kate O'Flynn playing Anna and Adelle Leonce, Bonnie.
As we slowly piece together the jigsaw, it becomes apparent that they are of the same bloodline, meaning that the problems which Carol faces in the process of becoming a mother and raising a daughter are intimately connected with the birth and life of Anna, while similar issues arise a generation later as bonny Bonnie comes into the world.
In any event, Carol is deeply depressed to the extent that her increasingly desperate but ineffectual husband played by Paul Hilton does not know where to turn. Over a period of time, every kind of therapy is tried including electric shocks but nothing steers her away from the firm belief that only escape from life can bring inner peace.
This inevitably has a devastating effect on Anna, who is first seen as a heroin addict on the skids, seemingly unlikely to live even beyond her mid-20s.
However, with the assistance of calm Jamie, portrayed by Gershwyn Eustache Jnr, she turns her life around, eventually becoming a mother but rarely seeming much happier than her own.
In turn, moving a few decades into our future, Bonnie faces her own difficulties, although she has made far more of life becoming a doctor, albeit a troubled one.
Her chance of happiness comes in the shape of Jodie McNee as cheery fisherwoman Jo. However, in this family, stability and happiness are always shunned when angst is available, although at least Bonnie escapes the suicidal depression that seemingly will overwhelm her if she ever becomes pregnant.
Iconoclastic director Katie Mitchell might well have had a hand in the writing of the play, since so many of the scenes require actors to speak simultaneously, which can be enlightening or confusing.
To add to the unusual effect, the three women are constantly changed on stage like human clothes horses, respectively wearing roseate colours, greens and blues.
Nobody could claim that Anatomy of a Suicide makes for uplifting viewing, but the two-hour-long drama is a gripping and moving work presented in an unusual fashion that generally complements the writing.
Reviewer: Philip Fisher